Dr Korczak's Example
David Greig
Tangram
Arcola Theatre
(2009)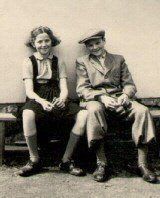 Dr Korczak's Example is a heart-warming Brechtian parable set in the Warsaw Ghetto. Its protagonist is the head of a Jewish orphanage, who shares many of the virtues of Oskar Schindler, without the faults highlighted by Thomas Keneally (or if you prefer, Stephen Spielberg).
His sunny disposition and irrepressible optimism seem inappropriate, as his charges starve and the Nazis close in but at least the children are protected from the vicissitudes of an evil world for a while.
Amy Leach's production for Tangram, which was highly successful in the Studio at Manchester's Royal Exchange last year, is almost as unusual as its eccentric central figure.
The orphanage and its inhabitants are represented by suitcases, empty pairs of shoes and plastic sunflowers, each carrying a massive weight of symbolism. Philip Rham playing the Doctor adds to the evening's poignant effect with his excellent solo playing on the cello, surely the perfect instrument for a play of this kind.
The orphans are represented by just two children. Adzio, played by Craig Vye prefers to be called Fly and is a wild, 16-year-old street urchin with a penchant for trouble.
His complete opposite is Amaka Okafor's Stephanie, a girl imbued with almost the same depths of goodness as their guardian. Though the young couple are chalk and cheese, before the play's inevitable ending they eventually develop a much greater degree of understanding than would ever have seemed likely.
David Greig has primarily written this play to give children an insight into the historical evils of the Holocaust that might otherwise pass them by, almost 70 years later. As such, Dr Korczak's Example should be seen as an important play, but has enough lightness to make a difficult topic bearable and should have as much appeal to an adult audience as its original target.
Reviewer: Philip Fisher