Krapp's Last Tape / Eh Joe / The Old Tune
Samuel Beckett
Jermyn Street Theatre
–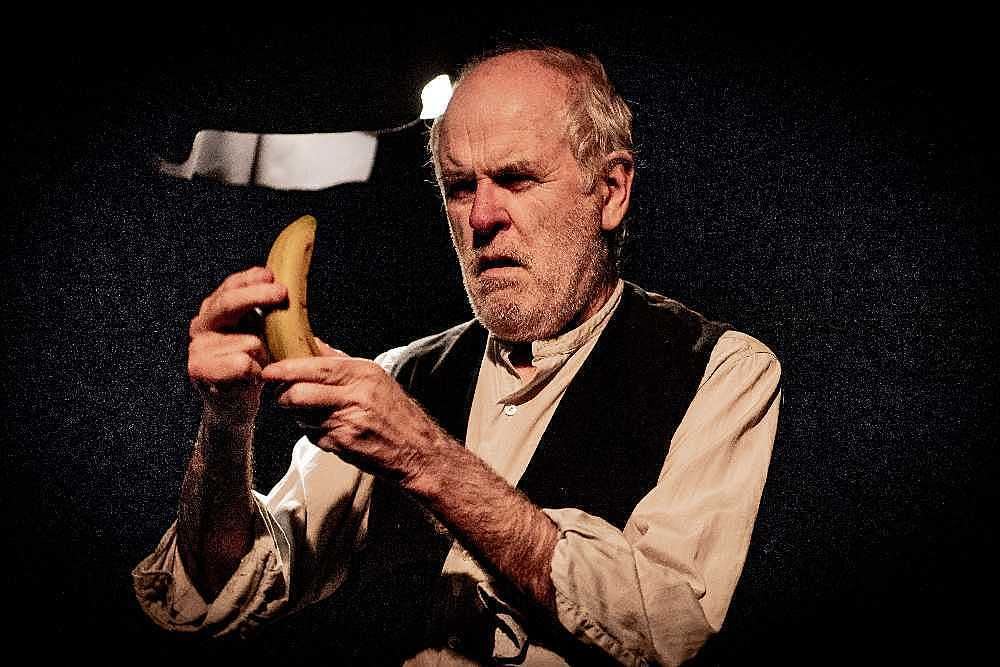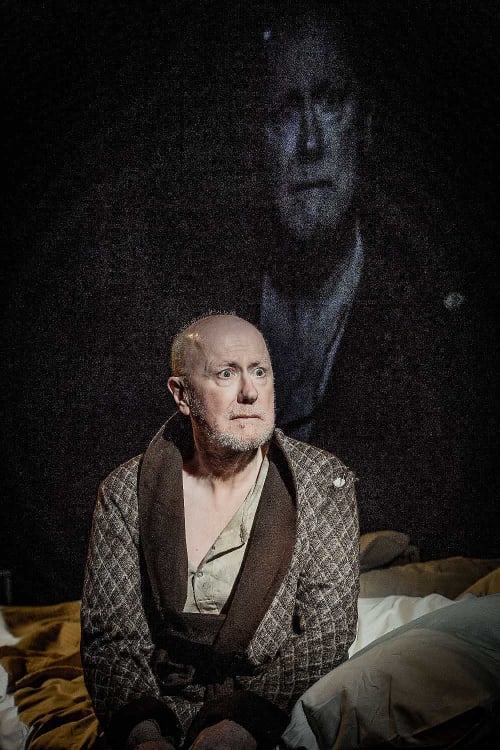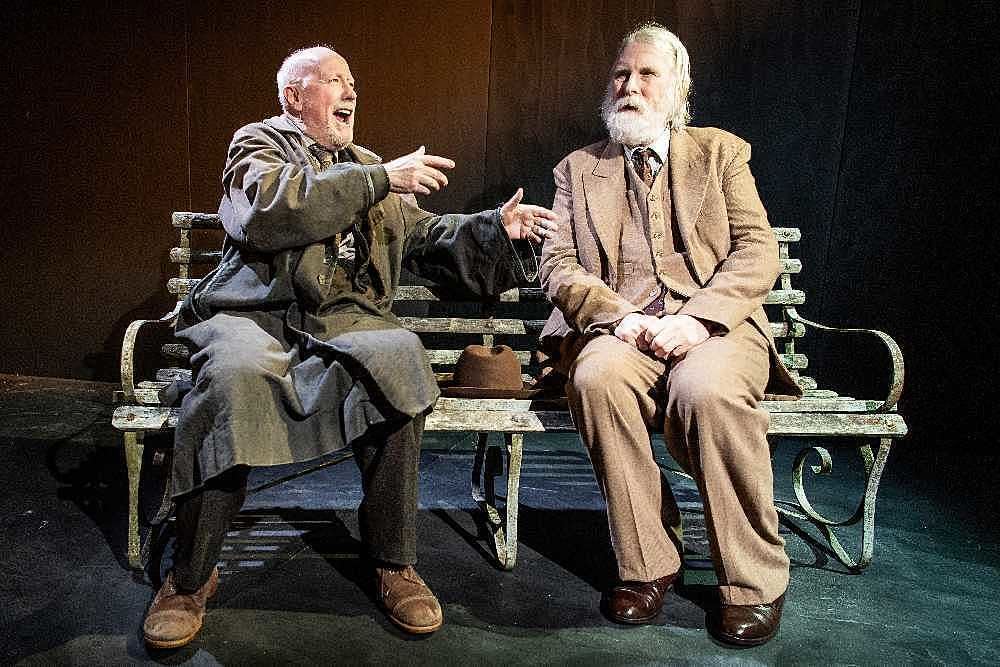 Sir Trevor Nunn clearly enjoys the opportunity to direct at the tiny but very intimate Jermyn Street Theatre.
There, he can guarantee that every audience member will be able to look deeply into the eyes and minds of performers, creating a very different experience from the vast West End and publicly subsidised stages around which this director has spent most of his working life.
This minuscule approach proves particularly effective with these small-scale pieces by Samuel Beckett, during the presentation of which viewers can worm their way into the souls of the characters depicted.
Krapp's Last Tape
James Hayes uses his natural Irish accent to deliver the best known of these works, a meditation on ageing. He plays the eponymous Krapp, a sad, lonely man recollecting emotion in tranquillity with the assistance of a reel to reel tape recorder.
Now somewhere near 70, he is reminded of the past, as a recording of his 39-year-old self recalls life a dozen years before. As such, we are able to glimpse the hope of relative youth, the acceptance of middle age failure and the resignation of an old man.
As with each of these plays, Sir Trevor directs meticulously, the stage business amusing, while James Hayes looks the dishevelled part, complete with a drinker's red nose and unkempt hair. He expertly conveys the sadness of reflection from a position of mature weakness, remembering the happy days of hope and promising female company.
Eh Joe
The second play, originally produced for television, in some ways addresses similar themes. It takes the form of a diatribe delivered by the unseen Beckett expert Lisa Dwan via a voice-over.
She reminds Joe, played silently by Niall Buggy, of the sexual indiscretions enjoyed during a long life, from the perspective of the women whom he has disappointed.
Presumably, the voice of the former wife or lover is inside his head, but it certainly has a strong effect, magnified by the projection of Buggy's head in black-and-white on to the back wall. This allows viewers to watch the character's shocked responses and desperate tears.
The Old Tune
This is the least known of the works presented, a translation of Robert Pinget's play La Manivelle or The Crank commissioned by the BBC for a radio broadcast in 1960.
It features two old men sitting on a park bench next to a hurdy-gurdy and almost inevitably brings to mind the song from Gigi, "I Remember It Well".
As cars pass, irritating the men who fondly remember the days of horse-drawn carriages, every statement delivered by either Niall Buggy or David Threlfall, playing the grumpy septuagenarians, is instantly contradicted by his fellow, often to great humorous effect.
While they remember the good old days, complete with love and loss, viewers can reflect on their own lives, as the two-hour-long evening draws to a satisfying close.
Reviewer: Philip Fisher