Krapp's Last Tape
Samuel Beckett
Clare Street
Church Hill Theatre & Studio
–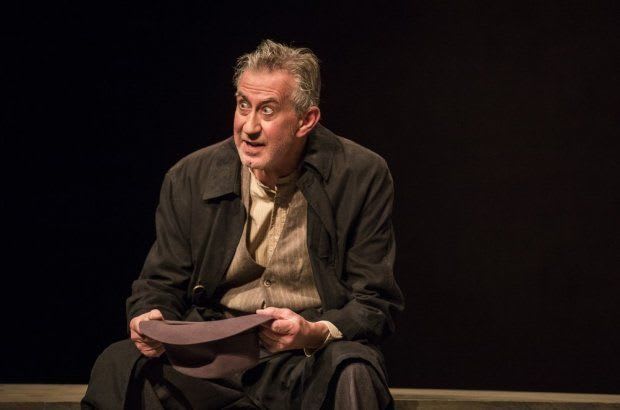 Director Michael Colgan, recently retired from Dublin's Gate Theatre, and performer Barry McGovern are a real Beckett dream team. Their experience goes back decades and it shows in this delightful 50-minute rendition of a classic of existential angst.
Most viewers will be familiar with the play itself. A man close to 70 reviews his life, work and loves through the medium of tape recordings made in his prime aged 39. Creating a longer cycle, the younger Krapp satirically remembers himself a further dozen years earlier when hope and passion had not been overridden by middle-aged cynicism.
The sadness of the piece rests in an old man's knowledge that his life now has little more to offer than memories.
That is all well and good but doesn't explain why actors clamour for the opportunity to play the part and thus it is regularly revived long after the days when reel to reel tapes (the MP3s of their day) were seen gathering dust, let alone used in anger.
The stage business always gets lots of laughs, especially given the hard work and imagination of this team. The performance also generates great pathos, aided by Barry McGovern's lugubrious expression, rather like witnessing an enlarged version of Charlie Chaplin in his silent pomp.
This is a fine version of a classic and richly rewards the jaunt a mile or two out of town out to Morningside.
Reviewer: Philip Fisher