La bohème
Music Giacomo Puccini, libretto Luigi Illica and Giuseppe Giacosa
English National Opera
London Coliseum
–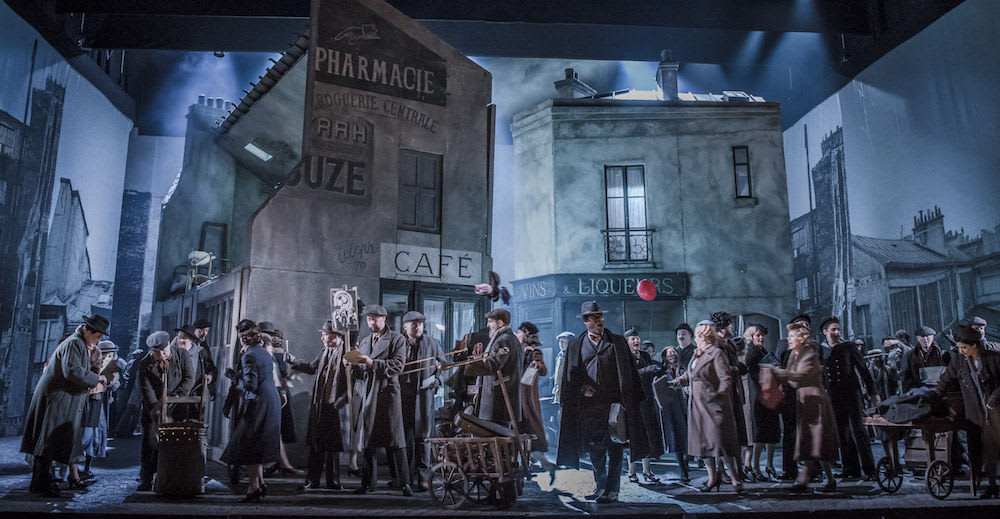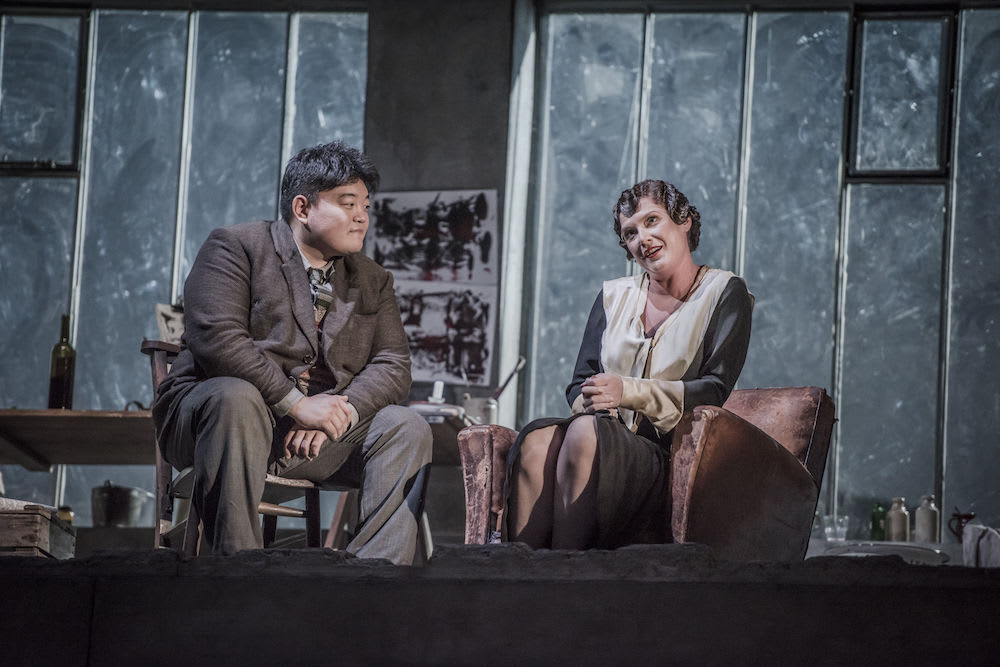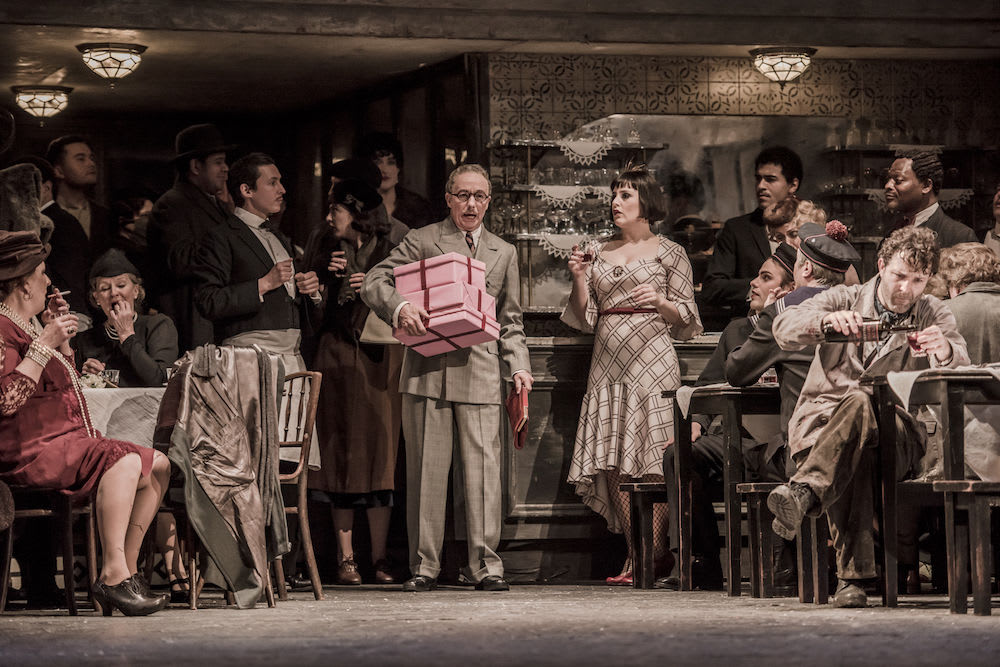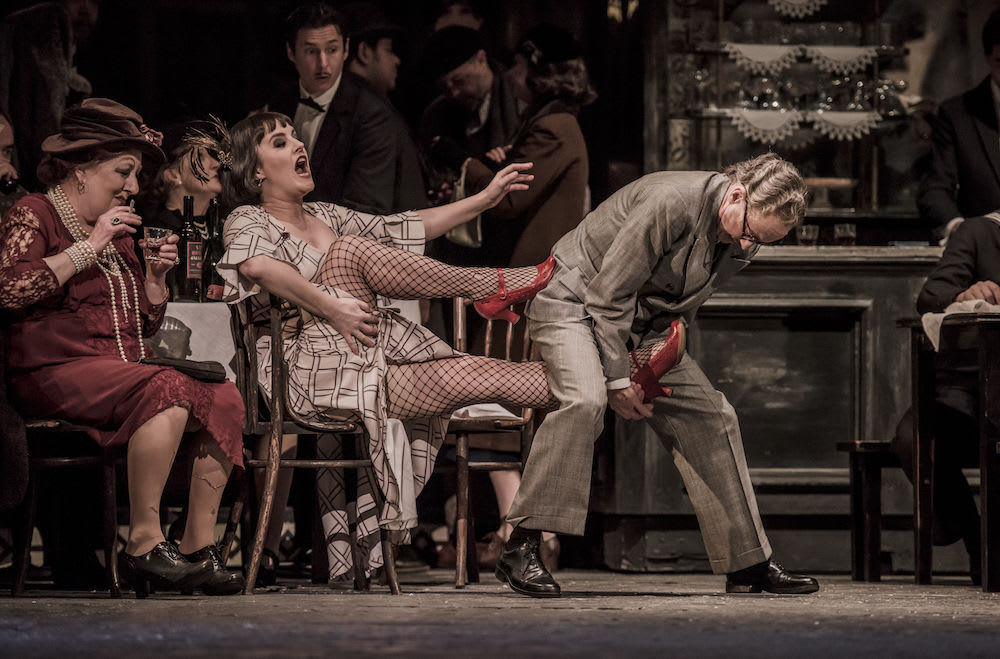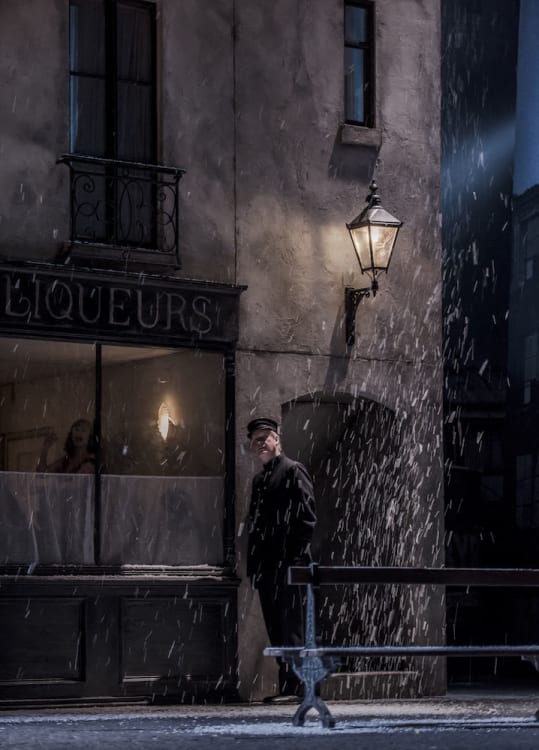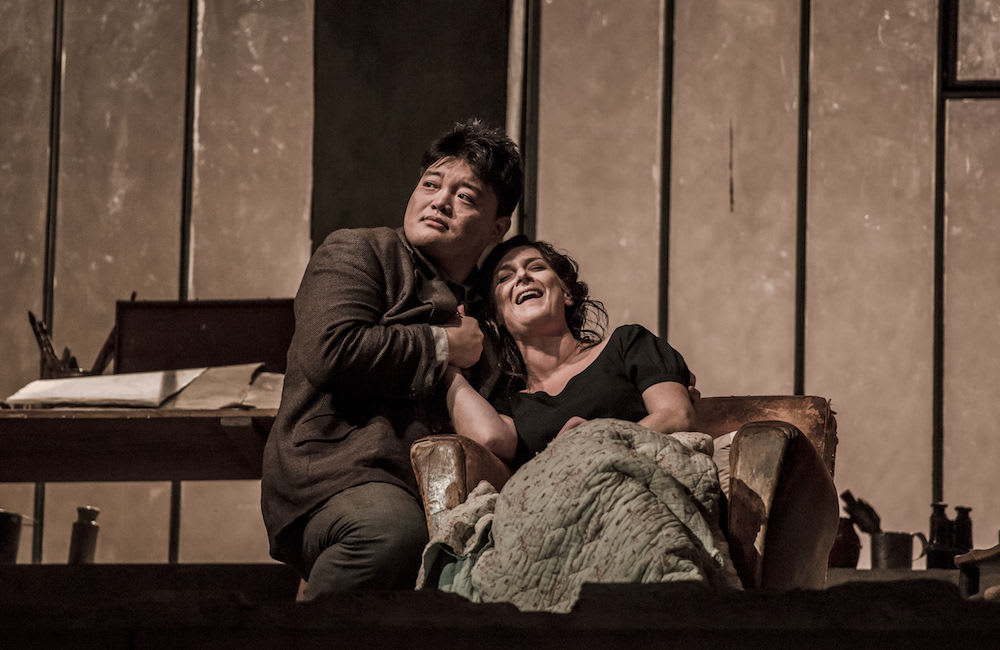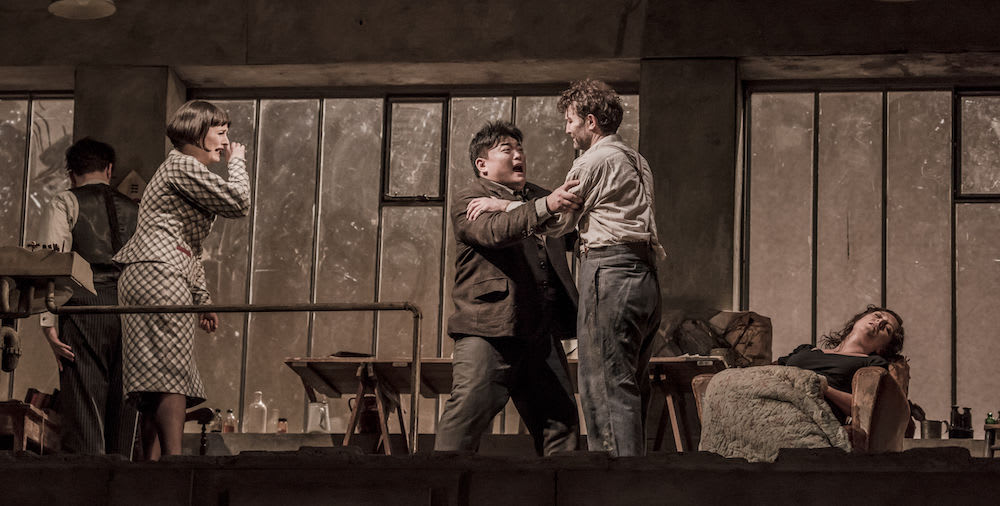 Puccini (1858–1924) set his 1893 opera, first performed in 1896, in 1830s Paris. Jonathan Miller, inspired by Brassaï's monochrome period Parisian photos, moved it to 1930s working class Montmartre and Montparnasse. I wonder will some clever director set la bohème a hundred years on from Miller's1930s concept (in its fifth revival since 2009)—in our uncertain times of rising prices, impoverished disenfranchised youth and the COVID pandemic—Puccini in hundred-year updates... plus ça change, plus c'est la même chose, hmm. Of course, there is Rent, Jonathan Larson's bohème-derivative 1996 musical with its AIDS epidemic…
Maybe that's why it's so popular, not just for its hummable tunes, but for its compassion for the common lot, both tingling the skin. Though not with all in the classical music world—Britten for one found it cheap and empty. Yet, one must counter that with Noël Coward's "strange how potent cheap music is." And potent and popular la bohème is with the right casting. Who doesn't fall for Puccini's doomed heroines, his Romantic lovers? Though I confess I do prefer them in the original Romance language. How less prosaic does "Mi chiamano Mimì" sound when compared with "They always call me Mimi" as we have in the late Amanda Holden's fine witty translation with its rhyming couplets and internal rhymes.
Soprano Sinéad Campbell-Wallace, making her ENO debut as Mimì, has a voice to die for, almost too powerful for a wilting consumptive. And her acting is sympathetic, but I don't entirely buy tenor David Junghoon Kim as Rodolfo. His singing is very refined, delicate, their voices blend beautifully, but his acting is a little too wooden for an impassioned young man who falls in love at first sight. I feel little connection. This I do get from the quarrelling lovers—Marcello (baritone Charles Rice) and Musetta (soprano Louise Alder)—who deliver on every level. Pitted against their angry breakup in act three, Rodolfo and Mimi's reconciliation sounds muted, as it probably should, but I strain to hear them up against the adjacent emotional storm.
Both fine singers, baritone Benson Wilson (Schaunard) and bass William Thomas (Colline) make up the joshing quartet of attic dwelling creatives. Colline's aria to his overcoat I await eagerly and Thomas doesn't overdo it, he pitches it perfectly. And Simon Butteriss (originator of the role of Benoît in this production), doubling as landlord Benoît and Musetta's rich 'benefactor' Alcindoro, is outstanding in voice and characterisation. The ENO chorus as per usual do a wonderful job as Parisians and street sellers, together with the delightful Cardinal Vaughan Children's Chorus (many in masks), and the ENO orchestra under Ben Glassberg's baton keeps the show tightly, dramatically, on its toes. And just take in those final chords—bliss.
The revival director is Crispin Lord and the set and costume designer is Isabella Bywater. Lighting design is by Jean Kalman, and the revival lighting designer is Martin Doone. Bywater's sets and costumes are grey and grim (too 'verismo' perhaps), colour, when it comes in Musetta's red shoes and a child's red balloon, lifts the heart. I'm reminded of Lowry's black Salford terraces rather than French post-Impressionists. If I remember rightly, at an exhibition of his own works of art, Miller once told me there was no good art after the 1940s. He favoured the Modernists.
If you think you're not an opera person, think again. If you like musicals, this is the one to catch, you'll be won over. No language restraints, easy to read surtitles. There are thirteen performances in all, and there are still plenty of tickets.
Reviewer: Vera Liber