La Bohème
Giacomo Puccini (score) Giuseppe Giacosa and Luigi lllica (libretto)
Opera North
The Lowry, Salford
–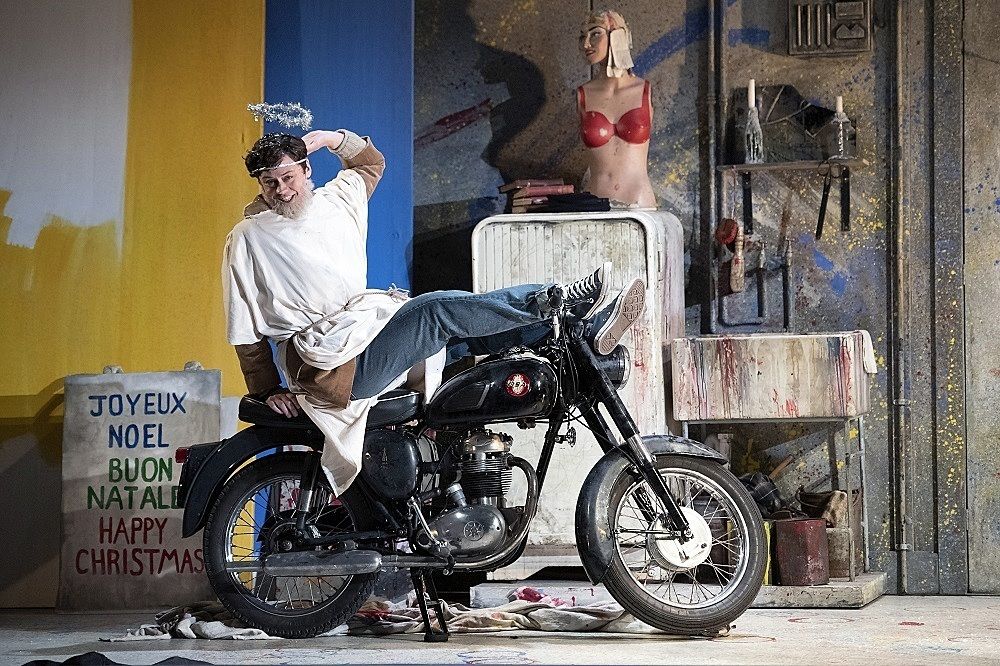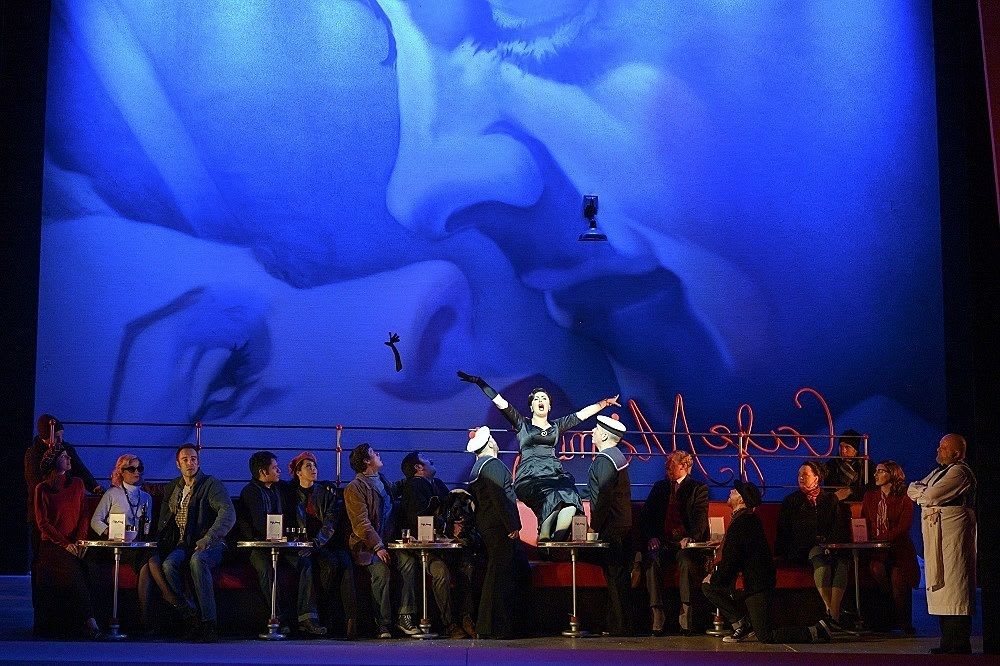 Nowadays, theatre companies seek to be inclusive and attract as diverse an audience as possible. This may be a challenge for those companies, like ballet and opera, which are perceived as a bit, well, elitist. Matthew Bourne has succeeded in widening the appeal of ballet and director Phyllida Lloyd may be having the same success with La Bohème—Opera North's production is enjoying a third revival.
In 1960s Paris, a quartet of artists find the Bohemian lifestyle is actually a bit squalid as they live hand-to-mouth and are unable to pay their rent. Artist Marcello (Yuriy Yurchuk) has a tempestuous on/off affair with the free-spirited Musetta (Anush Hovhannisyan). A chance encounter brings together poet Rodolfo (Eleazar Rodriguez) and seamstress Mimi (Lauren Fagan). However, Rodolfo's jealousy and Mimi's frail health indicates their affair may be doomed.
Director Phyllida Lloyd shamelessly pushes every possible emotional button available in this production. It is impossible to ignore the irony that the dark story takes place during the bright Festive Season as the Opera North Youth Company portrays a range of urchins and cute children cheerfully throwing snowballs and begging for presents. This is a lush production with a massive cast used to great effect, suggesting an opulent lifestyle that is a marked contrast to the one endured by the central characters. Lloyd does not ignore those who are not fortunate enough to be part of the affluent society as act two opens with a prostitute unable to attract customers or pity, shivering in the snow.
Anthony Ward's designs capture the 1960s vibe with style—Warhol prints hang around the artists' shabby garret and Marilyn Monroe is the choice for a fancy dress party. There is no mistaking the artistic pretentions of the characters as a picture-style frame encases the stage.
Although La Bohème is considered a tragedy, Lloyd is confident enough to make the opening scene resemble a sitcom with the quartet of friends resorting to desperate measures to secure heating and food. There is more than a hint of the friends enjoying a roguish lifestyle: cheating their landlord and tricking wealthy idiots into buying their drinks. The approach reflects Puccini's score that is breezy and light until Mimi enters backed by a surge of strings that push the opera towards deeper emotions.
If the first act is light and cheerful, combining comedy and sentimental elements, the second is raw, dark emotion. On the surface, Rodolfo is a reprehensible character accusing Mimi of infidelities of which she is innocent. However, Eleazar Rodriguez's agonised performance makes clear Rodolfo is using jealousy to conceal his sense of inadequacy at being unable to care for the ailing Mimi. Yuriy Yurchuk's blazingly charismatic performance as the essentially decent Marcello raises the possibility he would have been a much better match for Mimi. The terrible sense of resignation that Lauren Fagan brings to the role of Mimi makes clear from the start the character is not long for this world.
Opera North's La Bohème is a highly accessible production that will appeal to a wide audience but does not compromise the artist integrity of the opera and is certainly recommended.
(La Bohème is one of three operas from Opera North and returns to The Lowry on 14 and 15 November 2019.)
Reviewer: David Cunningham