La Bohème
Composed by Giacomo Puccini, libretto by Luigi Illica and Giuseppe Giacosa, based on the novel Scènes de la Vie de Bohème by Henri Murger
Wiener Staatsoper
–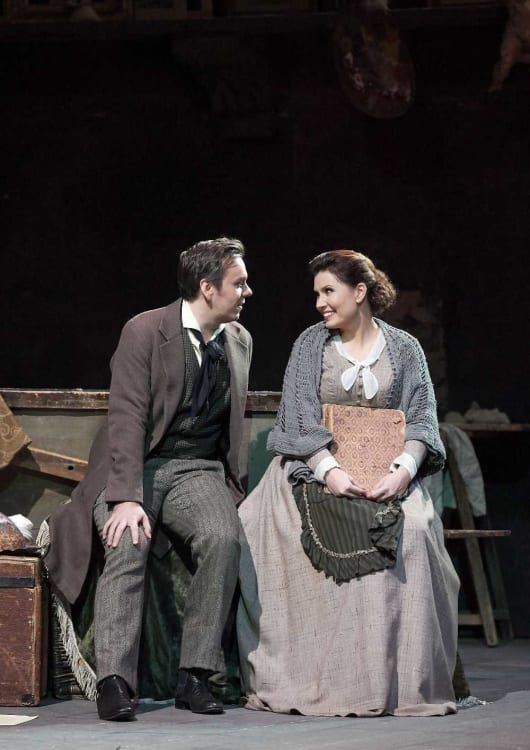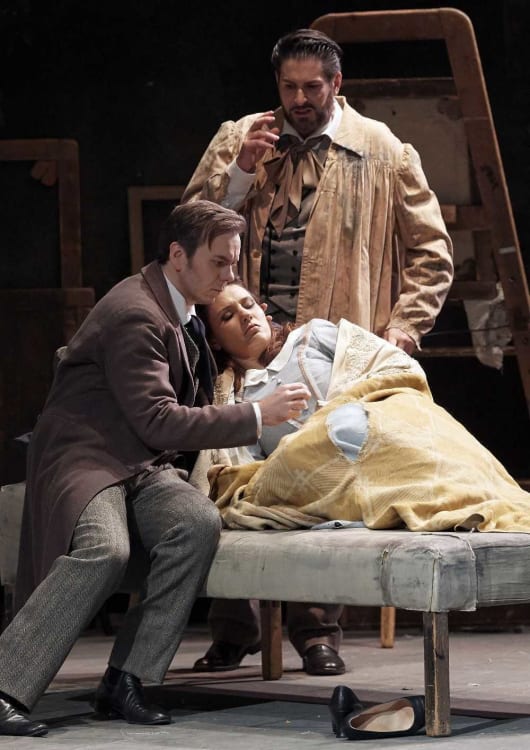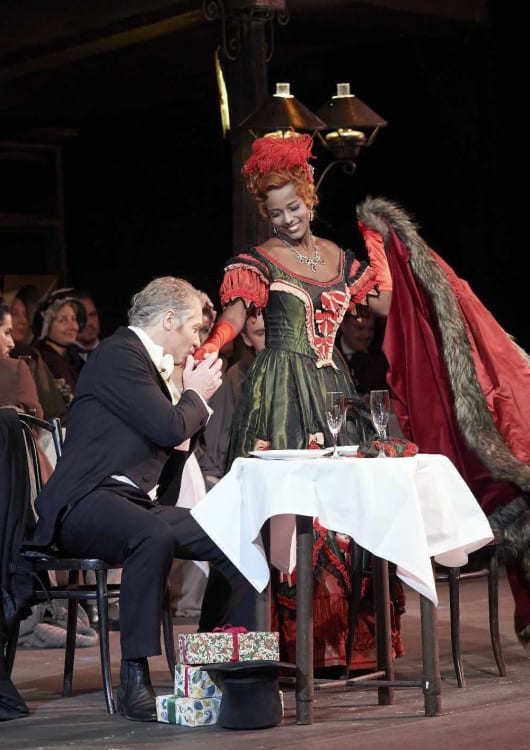 Like all the major opera houses in the world, a visit to the Wiener Staatsoper is a special experience. That is enhanced by the knowledge that the current season marks the company's 150th anniversary.
The building looms large and is one of the great landmarks of a city filled with them, aided by a large green turret or cupola that can be seen from many parts of the Austrian capital.
While the stage appears to be little more compact than that at the Met where this production just keeps coming back by popular demand, Franco Zeffirelli's landmark version of La Bohème from 1981 is still an unforgettable experience.
It opens in a grimy garret occupied by a series of bohemian types of whom the two most frustrated (and hungry) are Benjamin Bernheim as a writer, Rodolfo and an artist, Viennese baritone Clemens Unterreiner's Marcello.
Both are not only frustrated by the failure to sell their work, but also love lives that literally leave much to be desired. In the opening scene, while Marcello despairs over the flighty love of his life, Musetta acted with gusto by witty Ethiopian soprano Mariam Battistelli, Rodolfo is still seeking a kindred spirit.
She arrives in the bereft person of Marina Rebeka as Mimì and the pair hit it off instantly aided by a miraculously helpful candle and key.
In many ways, the spectacular highlight of the two and a half-hour performance is a second act that takes place at a Christmas market reminiscent of those taking place within a few hundred metres of the opera house as December beckons.
Here, a charming child chorus has its moment in the limelight, while Musetta flirts outrageously, confident in her symbolically scarlet dress and behaviour to match.
Ignoring the finale, the most moving scenes take place in the third act where, outside in the snow, a desperate Mimì shares her fears with Marcello, before Rodolfo returns and we get a hint of the tragedies to come in the artists' garret as the evening moves inexorably towards an emotionally overwhelming closure.
Franco Zeffirelli has chosen to set the opera in its own period, with visions that might be regarded as Dickensian or possibly more appropriately given the setting Zolaesque.
This gives a sense of gritty reality to a story that fully deserves it and benefits from good performances and some fine singing. In particular, in the role of Mimì, Marina Rebeka sings beautifully and in character sweetly moves from shyly encouraging to loving but then adds depth as doom approaches, simultaneously bringing the best out of Bernheim playing Rodolfo. Jongmin Park as Colline is also released into a solo that nicely shows off a rich, deep bass that reverberates around the auditorium.
As one would expect, the orchestra under the baton of Italian conductor Speranza Scappucci provides delightful support throughout.
36 years of productions have proven that Franco Zeffirelli's La Bohème remains one of the most popular operas in the global repertoire and seeing it in a fine house like the Wiener Staatsoper is the kind of treat that nobody should miss out on if they are in the city at the right time and can procure a ticket for what is always likely to be a sell-out production.
Reviewer: Philip Fisher