La Fille du Regiment
Gaetano Donizetti
National Theatre of Cuba for Donizetti Festival, Bergamo
Released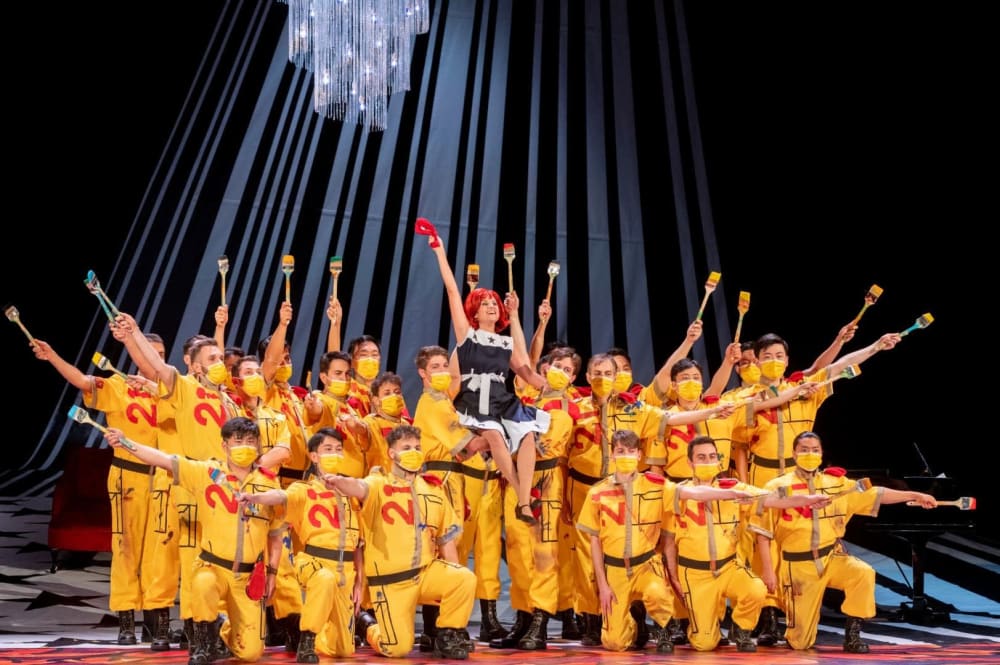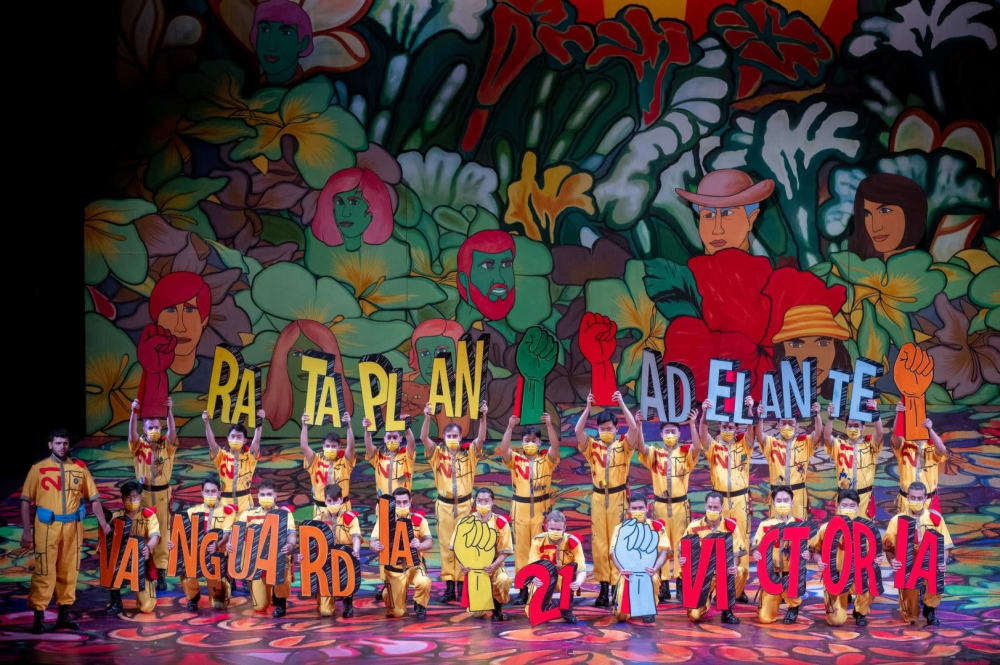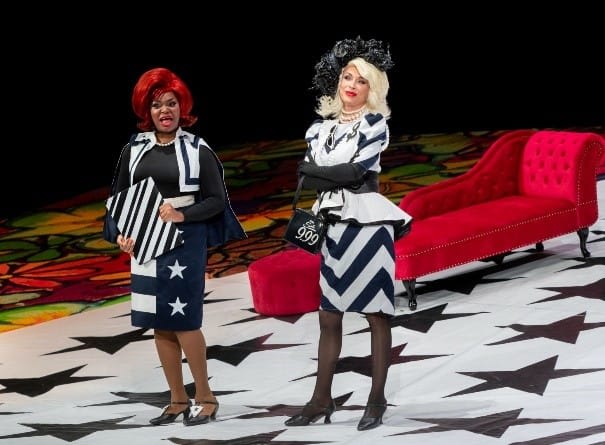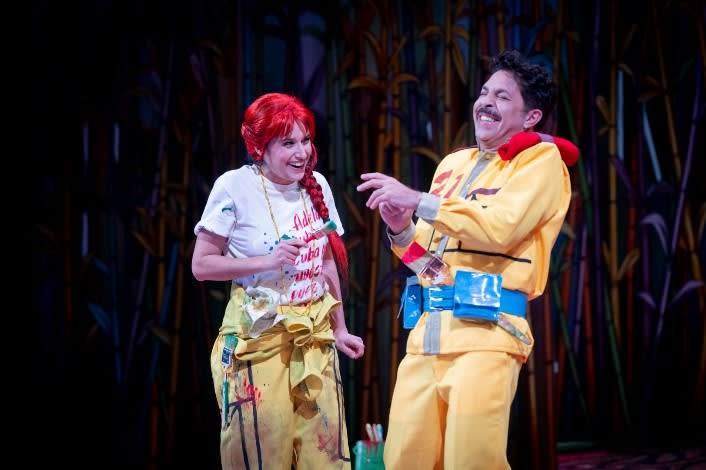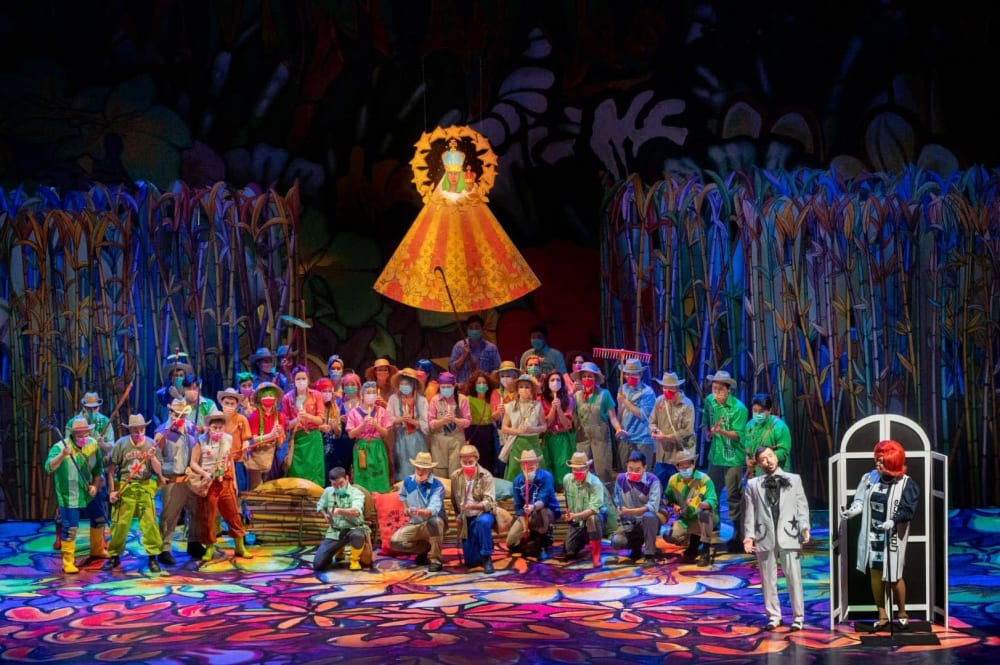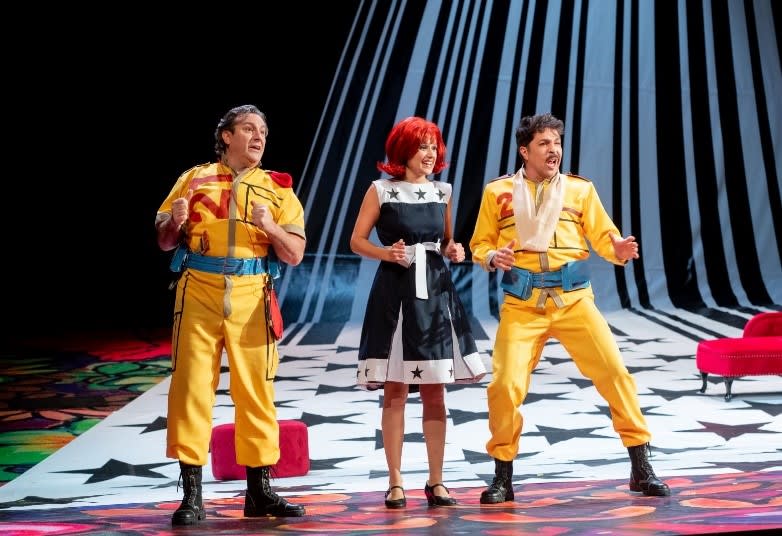 The National Theatre in Havana really took Donizetti's comedy to heart in its 2021 production for the annual festival in the composer's home town of Bergamo. The 21st Regiment of the title are not French, but Cubans, and the locals not Tyrolians, but Americans.
It's a kind of story of Cuban liberation, our heroes periodically introduced by a roll on a conga drum, that also reflects a vision of the triumph of art over money, with backdrops drawn from the work of pop art muralist Raul Martinez and the 21st dressed more like an army of painters and decorators, brushes at the ready.
It's best not to look too closely at the analogy—which would place the Cubans in America, not vice versa—nor at the heavy-handed symbolism of Americans dressed in stars and stripes, and ornamented with $ signs and suchlike.
The attractive Spanish lyrical soprano Sara Blanch is the star of the show in the title role of Marie, a fine actress, with a pure even tone and a lovely trill. Her Tonio, American tenor John Osborn, is not the most charismatic of performers, but he manages those nine (or eleven if you count the repeated tied notes) of "Ah! Mes amis" with such conviction that he sings the aria twice. Make that 22 top Cs and sung with enough force to power a galleon.
But while the first act is a riot of colour, thanks to vivid set design by Angelo Sala, and Maykel Martinez's costumes, the conceit of the Cuban transposition is not enough to carry the show. The second act, staged largely in black and white, with its lengthy musical pastiche and periods of spoken dialogue, needs a level of invention entirely absent here from director Luis Ernesto Doñas if it is not to become tedious. Only Blanch's antics, conveying her irritation like a demented doll, a lively trio with Osborn and Paolo Bordogna's Suplice and the final chorus relieve the boredom.
Spanish Adriana Bignagni Lesca as the Marquise of Berkenfield has little opportunity to display the warm quality of her deep mezzo but does exactly what is asked of her—which is to turn her character into a caricature with all the subtlety of a pantomime dame. A pity.
My colleague Robert Tanitch compared the production adversely with that by Laurent Pelly for the Royal Opera House, later transferred to the Met, where it is still available online for a subscription. This Bergamo production is however still available free online at Operavision until 5 August 2022. The fact that it is released on DVD seven weeks before it can still be watched for free makes me think that opera companies have not yet worked out a consistent market strategy in the digital world.
Reviewer: Colin Davison