La Fresque
Choreography Angelin Preljocaj, music Nicolas Godin
Ballet Preljocaj
Sadler's Wells
–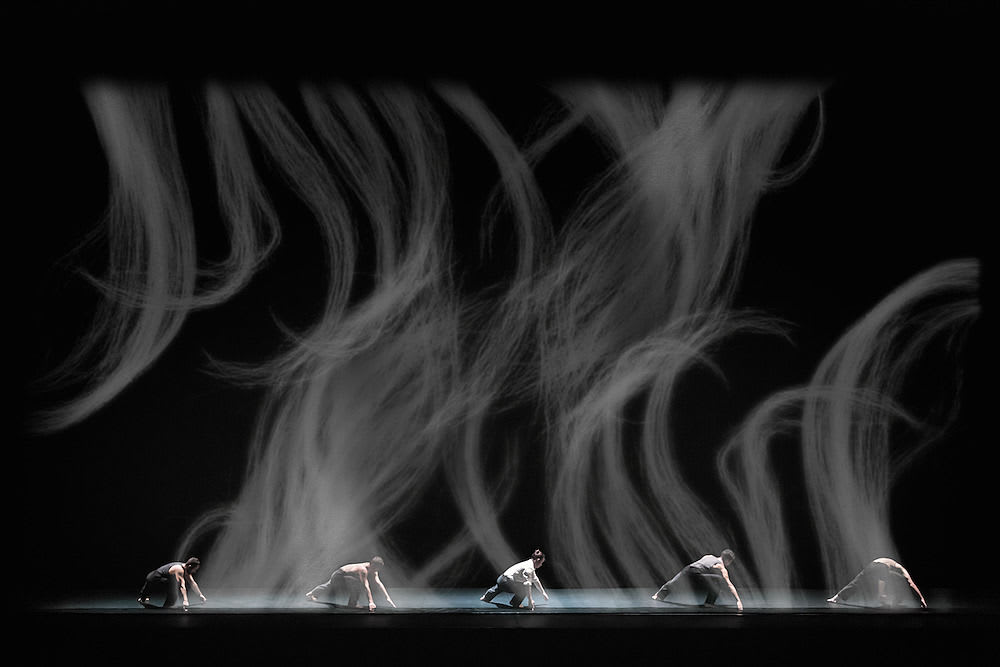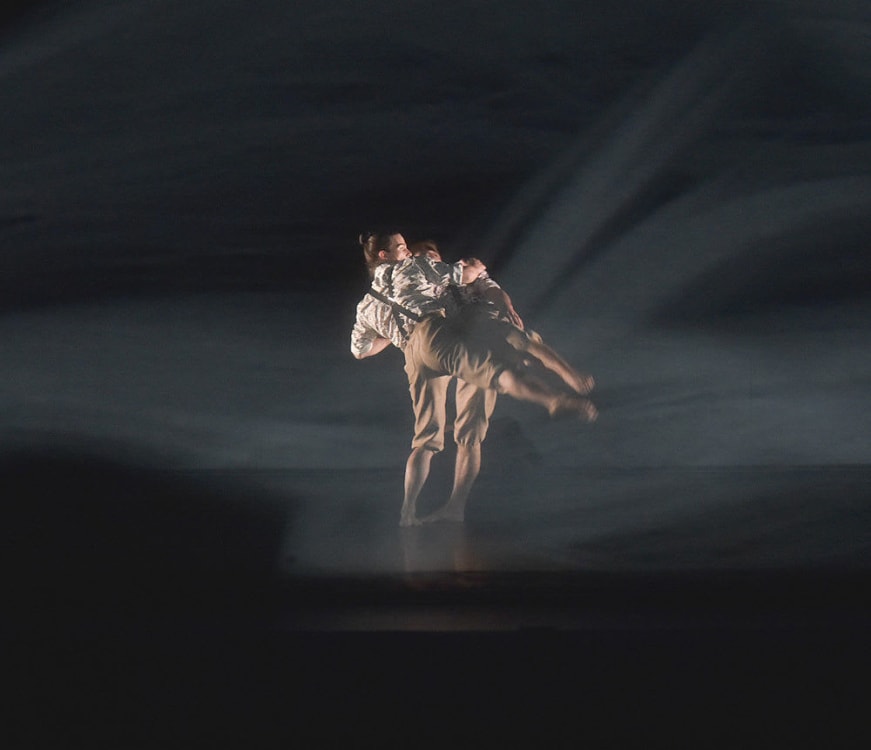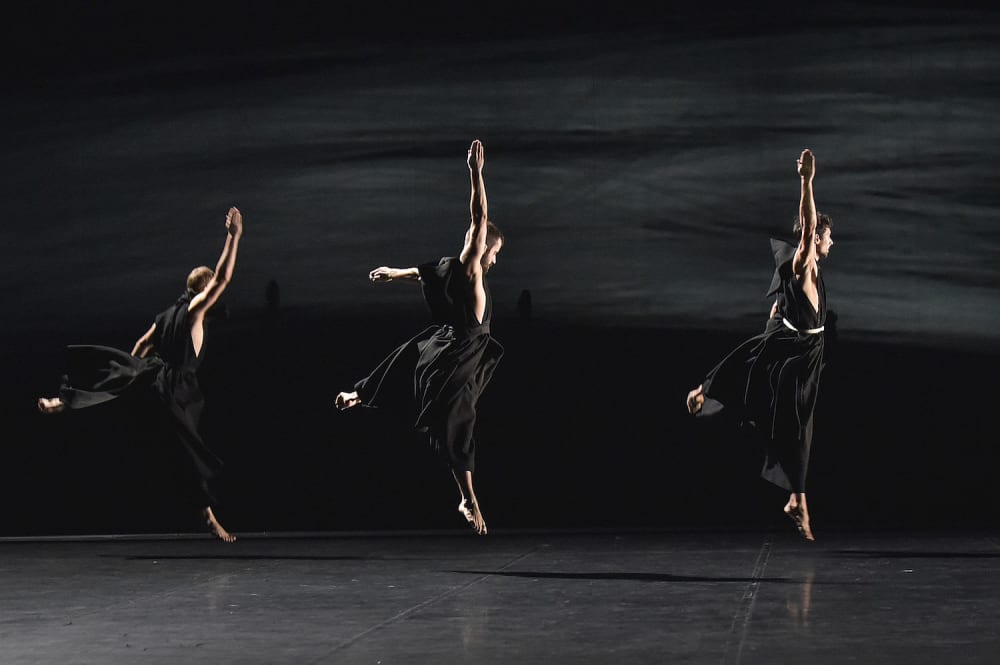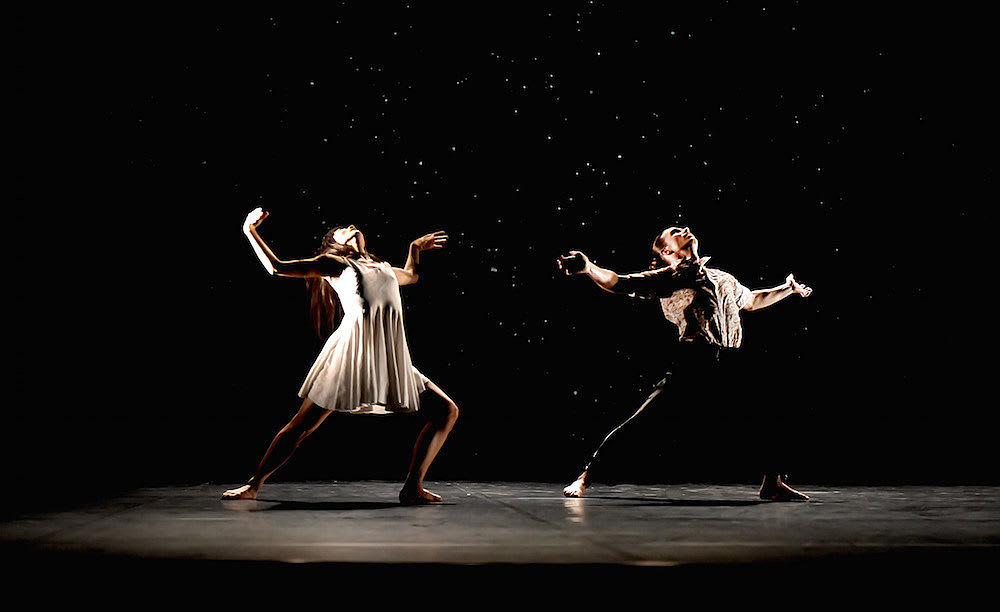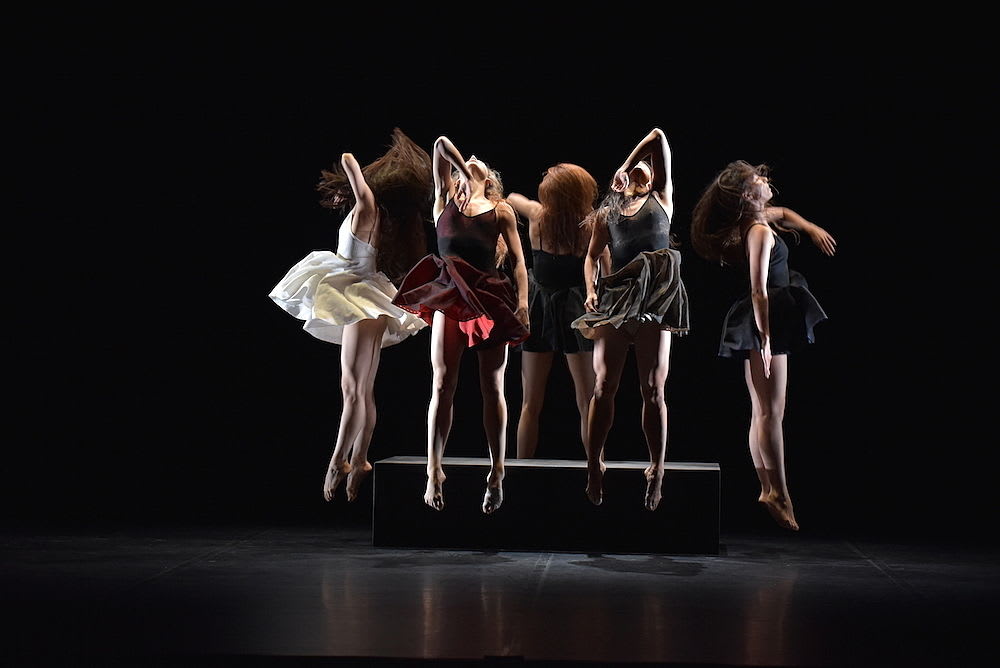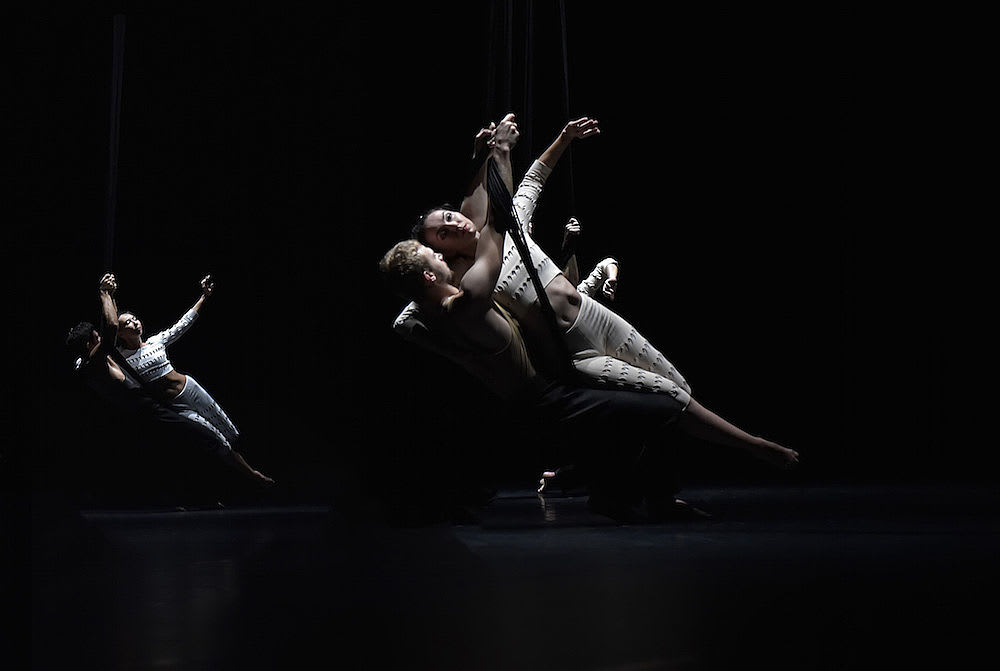 Part of the Institut Français' FranceDance UK festival, Ballet Preljocaj returns to Sadler's Wells after an absence of seven years (Snow White) with La Fresque (Fresco), another fairy tale—a mystical Chinese one with something of Edgar Allan Poe's The Oval Portrait and Susan Hill's ghost story The Man in the Picture about it.
Two weary Western travellers in the Orient, welcomed by three monks in black, are shown a wall painting (more of a classical bas-relief) of young girls with flowing locks sitting on a platform. Overwhelmed by their experiences, the two men lie down to sleep and one dreams himself into the painting, falls in love with one of the girls, marries her (one guesses from her white dress and the two bouquets of red flowers he brings her) and then is woken by his friend to find the painting has changed. She has the up hairstyle of a married woman—with a red flower in it.
Three gods had stepped in with a crash of thunder and removed him on his wedding night from her sleeping side. Was it consummated? Did any of it happen? What stories he'll have to tell, but will anyone believe his mirage tale? The whole show is a bit of a mirage, those tossed manes of hair abstracted into wonderful set and video designs by Preljocaj's regular collaborator Constance Guisset. I'm reminded of Tacita Dean's chalk drawings, so fragile and easy to erase.
The set concept dominates the production. Chalky fronds, voluptuous waves of hair, cloud formations, on front scrim and backcloth, starry sky bursting with sea anemones, jellyfish tentacles beckoning… does Angelin Preljocaj have a thing about hair? The eighty-minute dance drama could just as well be called Les Cheveux (if Hair hadn't been taken already), so much of it preoccupied with the beauty and catwalk allure of it.
Costume designs, simple, unobtrusive, by the late Azzedine Alaïa I notice en passant, as I do the dancers. I prefer to watch the mesmerizing curls and swirls of hair calligraphy. Hair as a come-on; braided, dreadlocked hair, strong as vine lianas, stalks, runners, to climb up in acrobatic Cirque du Soleil style—men climb, women swing. It's rather beautiful this episode.
Metaphors… Siren women on a pedestal seduce, men traduce? Five women constant, five men playing several roles: men warriors and gods, women dressing the chosen one's hair, dancing round it as if a maypole. Masks figure, too, in a muddle of a dream—but aren't all dreams patchy, episodic?
Bodies silhouetted (lighting Éric Soyer) against a mysterious cosmos, floating in space. Frieze form, frisky folk and tribal dance (even a touch of ballroom), ritualistic routine, and organisms breathing as one: dance theatre as a Tarkovskian realms transcending spiritual experience.
Co-founder of the musical duo Air, Nicolas Godin's music is also patchy, now heavily percussive repetitive electro-acoustic, now jazz, funk, and psychedelic sixties rock, a score for dance that rambles all over the place. Dance that is Cunningham inflected, skipping, jumping, with maybe a dramatic touch of Mary Wigman: they fly with angel wings.
Amorphous and free, La Fresque is a soporific piece that nearly sends me into Lethe's arms. I once drove to Avignon to see a Preljocaj production. Tonight I can barely drive across London so tranquilized am I…
Reviewer: Vera Liber