La Merda (The Shit)
Cristian Ceresoli
Summerhall
–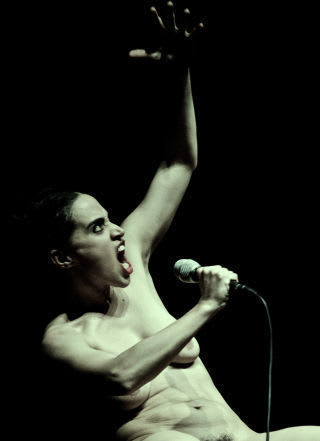 La Merda was an award-winning sensation last year and returns to Edinburgh for a short run in 2013.
Silvia Gallerano delivers an impassioned, hour-long monologue perched on a table and doing a very good impression of a Lucian Freud nude.
Her character has a tendency to ramble and rant, obsessed with her own weight and height issues (too much and too little respectively) and the problems that they have caused throughout her life.
The Italian lady is also still struggling to come to terms with the loss of her father when she was only 13.
After an unfortunate introduction to sex at about the same time, it isn't surprising that she has hang-ups.
However, the main topic for discussion is a TV audition that might just land the actress with a lucrative contract.
The overall impression is of a fierce, strong-willed character with no qualms about raising her voice to be heard. Coherence isn't a strong point, but if you aren't wearing any clothes, perhaps that is a secondary issue for most spectators.
Reviewer: Philip Fisher