La Ronde
Arthur Schnitzler, translated by Frank and Jacqueline Marcus
Zebronkey
C nova
–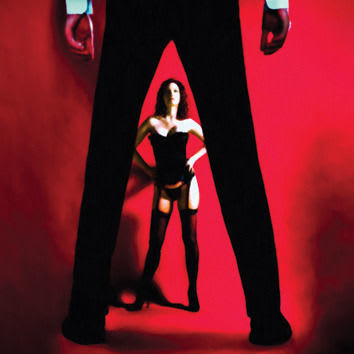 Zebronkey admits in its marketing material that this is "an abridged amateur production" of Arthur Schnitzler's controversial classic.
That is underselling a well-judged, 70-minute version which captures the essence of the original, while introducing a novel twist.
La Ronde is a play about sexual relations which sheds light on fin de siècle Viennese hypocrisy as a ring of sex starts with a soldier and a prostitute and revolves until a count encounters the same prostitute to complete the circle.
Along the way, there are ten encounters with one partner changing each time. The five representatives of each gender also include a maid, a young girl and a wife plus a poet, student and a husband and test out the skill of actors. Pleasingly, Thea Balich and Mark Lyle easily switch roles without any hint that they are not true pros.
The twist is that the duo are accompanied on stage by a pair of servants played by Abi McLoughlin and Ben Isherwood.
Rather than merely introducing scenes using Brechtian signage and handing out scanties, the junior pairing also wittily mock and depict the more passionate moments, with the assistance of such items as a whip, a model train and the inevitable banana.
This use of extra actors is highly amusing and effective, marking out director Clive Perrott as one to watch in future.
Reviewer: Philip Fisher