La Tempête (The Tempest)
William Shakespeare in a translation by Jean-Claude Carrière
La Comédie Française
La Comédie Française, Paris
–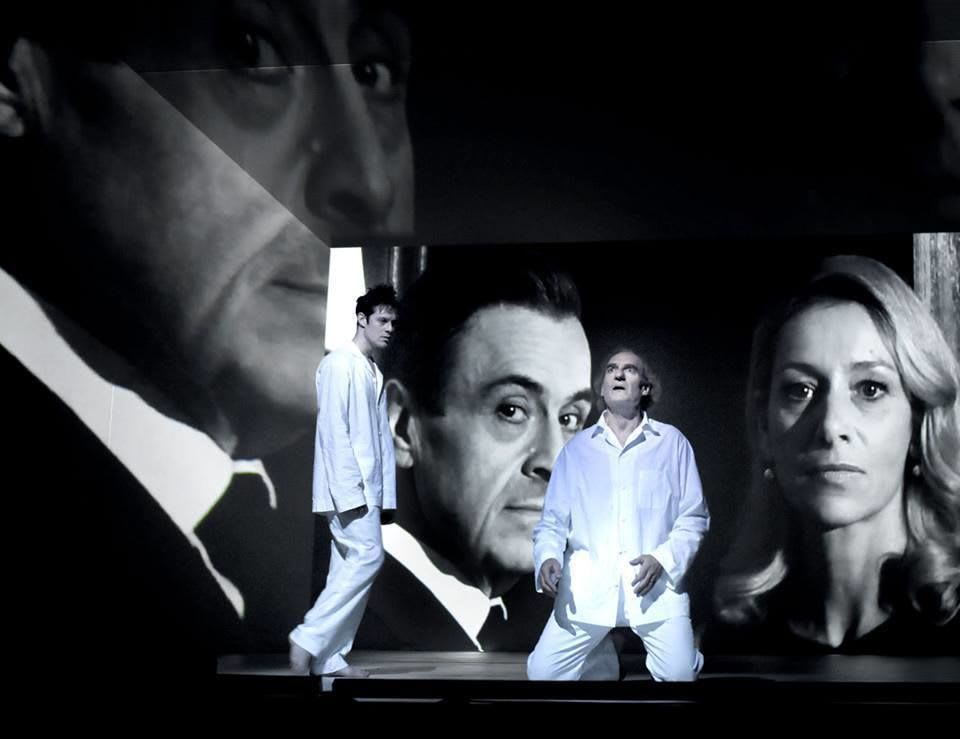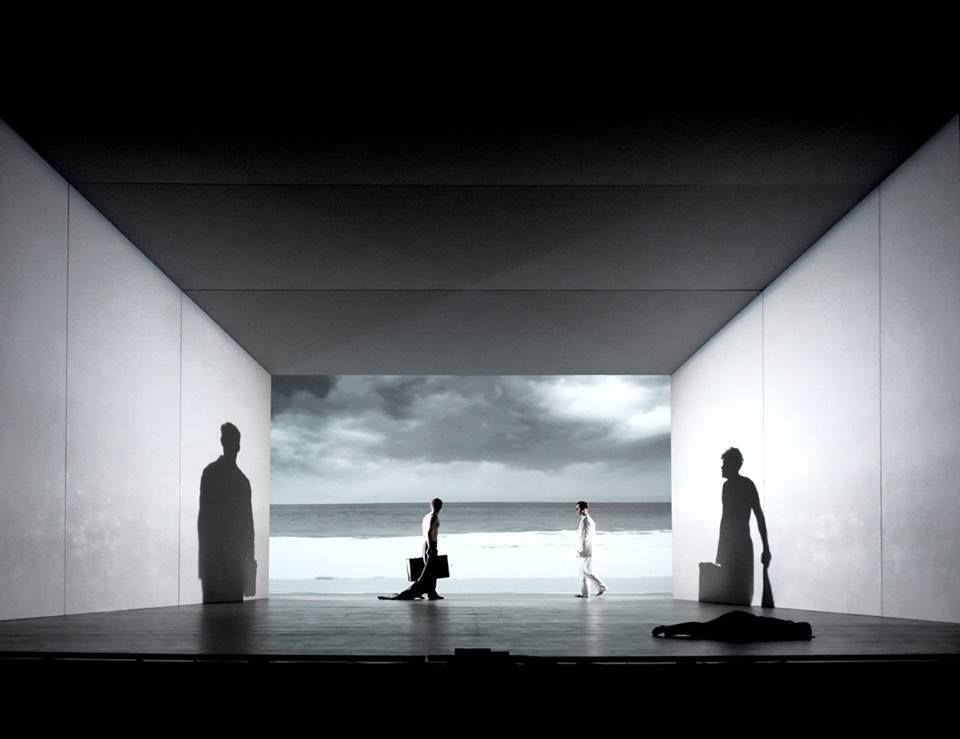 La Comédie Française, which opened in 1680, is undoubtedly one of the most famous theatres in the world. Parisians might argue with strong justification that it is literally the most famous.
Any theatre lover should take the opportunity of a trip to Paris to visit the theatre and, if this production is a good measure of the company's quality today, they will not be disappointed. One of the attractions of this company is its traditional but costly reliance on a fixed acting company, from which players for each presentation are drawn. This delivers tight acting and very natural performances that can switch effortlessly between comedy and tragedy.
The main 867-seat, atmospheric Salle Richelieu auditorium has the feeling of a relatively compact but classical opera house that has been recently refurbished in sumptuous red plush and gilt, with a magnificent ceiling fresco. Remarkably, even in the company's main house, ticket prices are modest with the best seats only €42.
In the building where Molière was memorialised, his works are still performed with great regularity. However, there is a wider programme of drama, ancient and modern, to enjoy, including this new interpretation of The Tempest in a translation by Buñuel's most prolific collaborator, Jean-Claude Carrière.
While its look might offend traditionalists, the staging by Canadian director Robert Carsen is like a bleak cinematic vision, the stage space kept almost completely bare, with minimal props, but stunning projections designed by Will Duke. At its best, these literally cover everything but the fourth wall, with projections even hitting the ceiling to create an all-encompassing effect are most effective in the tempestuous storm scenes.
Carsen also dresses the islanders in symbolic white, while their visitors are kitted out with a kind of naval pomp that usually proves popular with tyrannical dictators and their cronies.
The lights come up on the more peaceful island, ruled by Michel Vuillermoz as a passionate but angry Prospero, whose protective love for his bright young daughter Miranda played by Giorgio Scalliet shines through. In return, the girl, fast growing towards womanhood, reciprocates but suffers from a lack of companionship.
Aided by Christophe Montenez as a simple, gentle, Ariel, and making use of Stéphane Varupenne's enslaved but on this occasion surprisingly lovable Caliban and some great lighting effects that impressively utilise shadows, Prospero has made island life as comfortable as possible, while always bemoaning the loss of his status as Duke of Milan.
Thanks to an Ariel-induced Tempest, his usurper, together with a rum bunch of fellows, are drawn to their comeuppance, Gilles David as a characterful Gonzalo making a scene that can often fall flat suitably intriguing.
However, the central dramatic action follows the meeting between Loïc Corbery in the role of a very muscular young Ferdinand, son of the current Duke and Miranda, stunned by the beauty of a young man the like of whom she has never previously seen.
These two quietly fallen love, soon becoming erotically entwined in relationship that has political as well as emotional resonance.
At the same time, a different kind of alliance is formed between Caliban and two wonderful buffoons, Stephano and Trinculo brackets respectively Jérôme Pouly and Hervé Pierre, who provide rich Shakespearean comedy with a Gallic twist on a stage that is suddenly strewn with plastic bottles that make it into the ocean on screen in a subtle ecological twist.
Even for those who do not have French as a first language, this excellent production races through its two and three-quarter hour duration, moving to a deeply satisfying and thought-provoking climax, as Ariel and Caliban quietly merge into Prospero, who farcically closes a lively evening in fine fashion without the need for the traditional symbolic rod.
Reviewer: Philip Fisher