La traviata
Giuseppe Verdi
Opera North
Leeds Grand Theatre


Listing details and ticket info...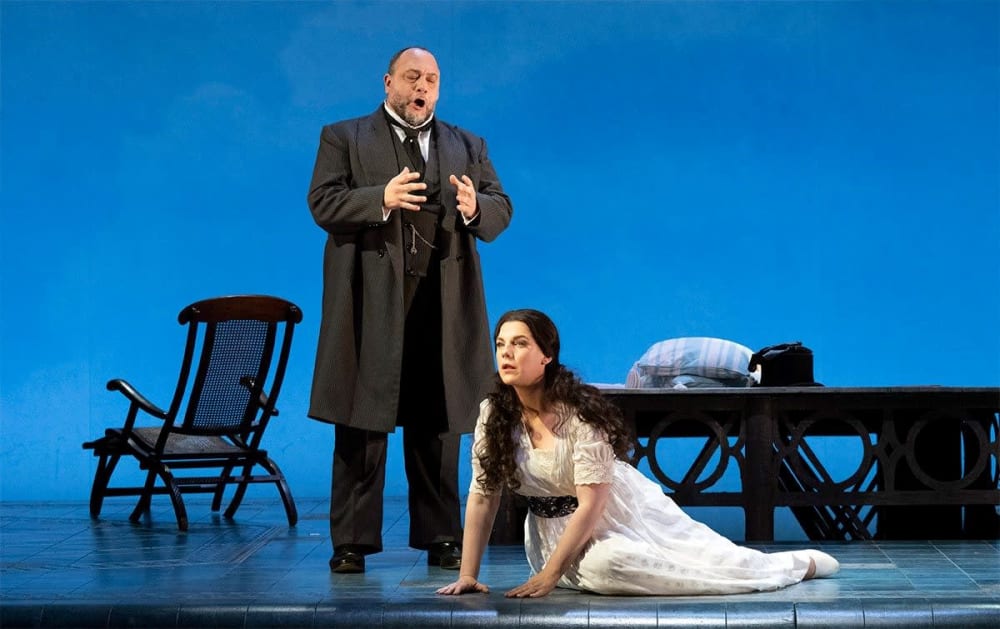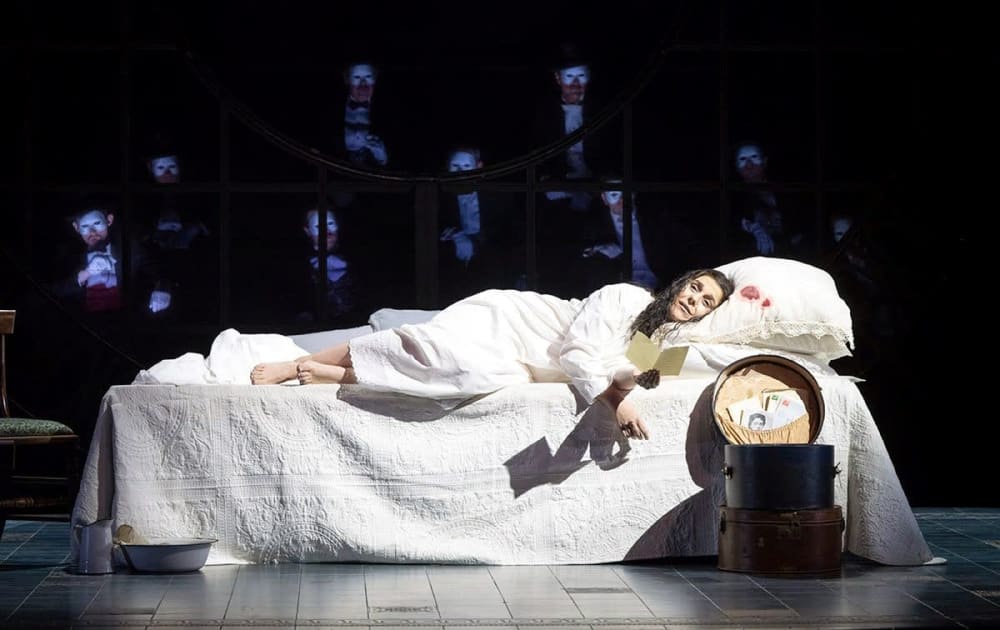 La traviata is one of the most frequently staged operas in the repertoire, with thousands of performances taking place every year. Despite suffering a disastrous première in 1853, Verdi's beloved classic has spilled into the world of popular culture, leaving its mark on film (the plots of Moulin Rouge and Pretty Woman both resemble La traviata) and television (the drinking song "Libiamo ne' lieti calici" was famously used in a Heineken advert).
One can account for the popularity of Verdi's opera in various ways, but a huge part of its appeal springs from its melodramatic plot. Based on the popular play La dame aux camélias by Alexander Dumas fils—which draws upon the author's real-life relationship with a famous prostitute—La traviata tells a tale of moral hypocrisy and forbidden love in the decadent demi-monde of 19th-century France.
Violetta (Alison Langer), a glamorous courtesan, operates within the centre of the Parisian social scene. Liberated from the demands of social convention, she is carefree and independent. Her life changes dramatically, however, when she finds herself returning the amorous advances of Alfredo (Nico Darmanin), a young man from a respectable Provençal family.
The two lovers flee to a country house—funded by Violetta selling her belongings—but their romantic idyll is shattered by Alfredo's father, Giorgio (Damiano Salerno), who reproaches Violetta for her former lifestyle and demands that she leave Alfredo in order to ensure both his future happiness and that of his sister.
First performed in 2014, this revival of La traviata sees the return of Alessandro Talevi, the production's original director. As I did not see the earlier staging, I am unable to comment on whether it has been altered during the intervening years. Suffice to say that Talevi's powerful yet traditional take on Verdi allows the drama of the piece—most notably, Violetta's impending death from consumption—to shine through without the audience being distracted by stylistic embellishments.
This is to not suggest, however, that the production is in any way plain. Madeleine Boyd's luxurious costumes and minimalist sets help to conjure up the seedy ambience of Parisian nightclubs. Furthermore, there is inventive use of projection: during the overture, the image of a giant eye framed within a peephole reminds the audience that we are all voyeurs.
La traviata centres upon three central protagonists. As the central heroine Violetta, Alison Langer is formidable in the early scenes, commanding the world around her, and deeply sympathetic in the later ones. Her powerful soprano rises effortlessly to the challenges of the coloratura.
At first, Nico Darmanin seemed slightly uneasy in role of Alfredo, but he soon improved, and I particularly enjoyed his rendition of "Libiamo ne' lieti calici". Damiano Salerno is strong as Giorgio, embodying the moral hypocrisy of French society.
The Chorus of Opera North is reliably excellent, the women playing courtesans and the men their well-heeled customers. With conductor Jonathan Webb at the helm, the Orchestra of Opera North brings Verdi's score to rousing life.
Overall, this is an effective and well-integrated production in which all the key elements work harmoniously together.
Reviewer: James Ballands