La Traviata
Giuseppe Verdi in a new English version by Robin Norton-Hale
OperaUpClose
Tricycle Theatre
–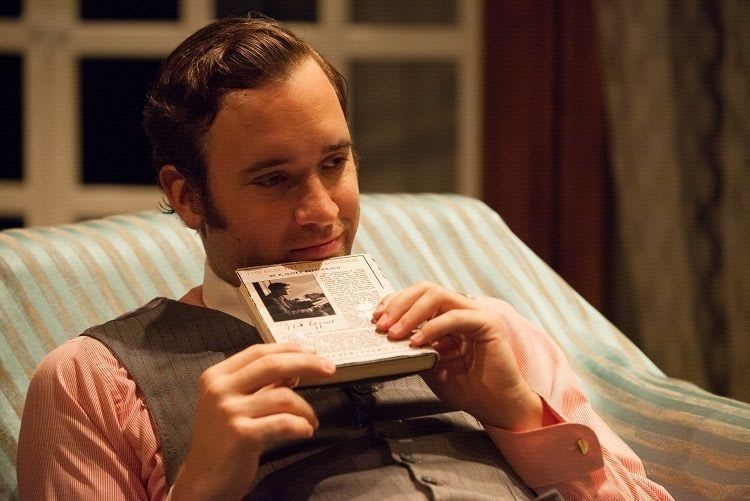 OperaUpClose is doing its best to popularise opera and has undoubtedly found a winning formula.
Its productions could hardly be further from the big budget extravaganzas that take place at Covent Garden, La Scala and the Met but are nevertheless invariably enjoyable and provide showcases for promising young singers.
Typically, it will take a classic opera, adapt it for a small cast and minimal orchestra, update it and then find a large crew of fantastic performers to deliver the result in relatively small theatres.
They do not come much more popular than La Traviata, on this occasion re-orchestrated by Harry Blake and set in Jazz Age America, like some sequel to The Great Gatsby or The Beautiful and the Damned.
Even those who have never been to an opera in their lives will be fearful after hearing a doom-laden cough from Violetta, magically sung at the press performance by soprano Louisa Tee who is surely a top diva the making.
Similarly, Flora McIntosh playing her namesake is a super mezzo soprano, though the role is somewhat limiting.
This brand of chamber opera also requires its singers to act capably, since almost every member of the audience is closer to them than any but those occupying the front few rows in a traditional opera house.
Miss Tee delivers on that score as well, as she painfully depicts the mental and physical torments of passionate, consumptive Violetta.
In the early scenes at least, she enjoys a brief spell of happiness, jilting Dario Dugandzic's Baron in favour of Alfredo, Robin Bailey showing due emotion but seeming a little vocally underpowered at this performance.
Sadly, the lady has what was known as "a past". This is enough to render her ineligible for marriage to those in society's upper echelons. This is made all too clear by James Harrison playing and powerfully singing Alfredo's (very young looking) father, Germont.
The consequence of his fears, extending to his own political career, daughter's marriage and son's reputation prove tragic guaranteeing that the evening builds to a deeply moving and very tuneful finale.
Rather than a full-scale orchestra, this company believes in minimalism, a pianist, clarinettist and cellist working together to provide a fine musical accompaniment in a theatre the size of the Tricycle.
This 1920s version by Robin Norton-Hale, who also directs, works well. In support, her cast members give their all in a splendid 2¼-hour production that could be a perfect introduction to opera for those on limited budgets.
Reviewer: Philip Fisher