La Valse / Méditation from Thaïs / Voices of Spring / Monotones I and II / Marguerite and Armand
Choreography by Frederick Ashton, music by Ravel, Massenet, Strauss, Satie, Liszt
Royal Ballet
Royal Opera House
–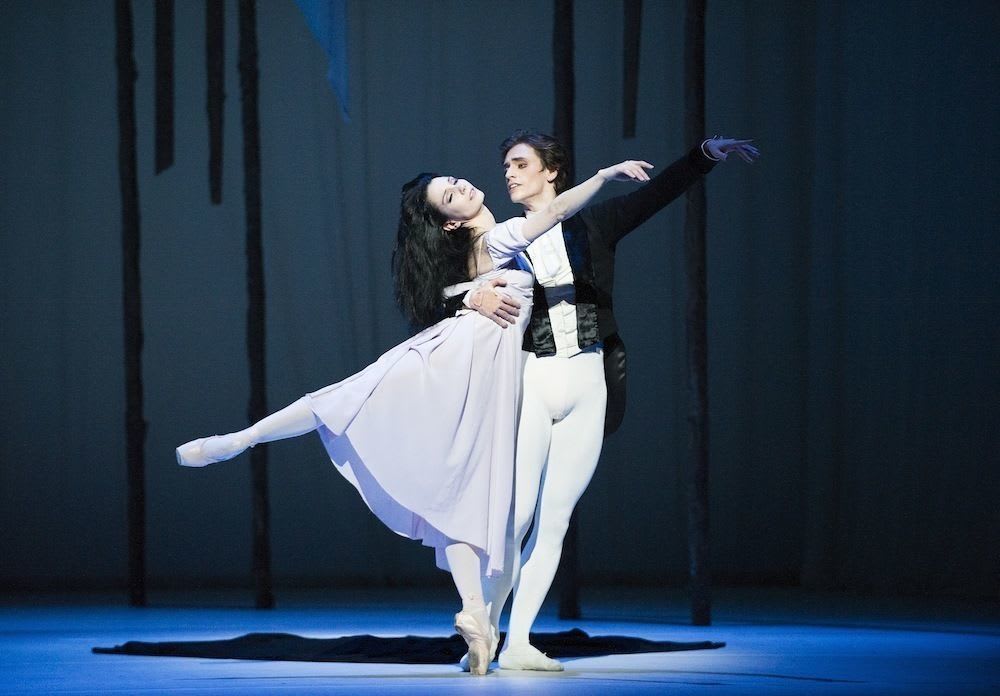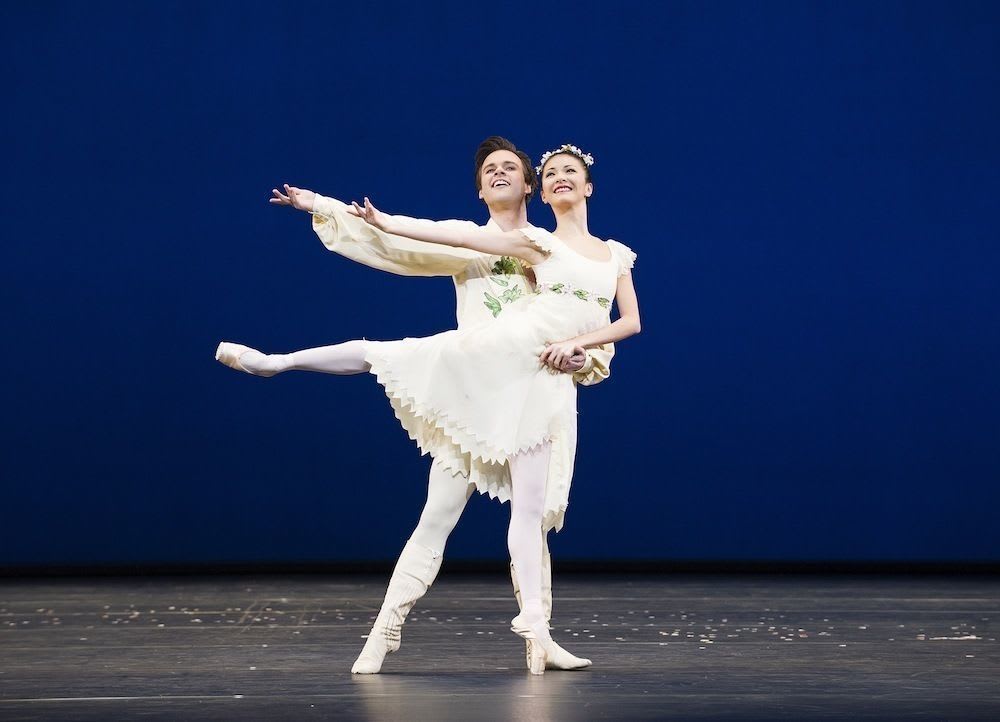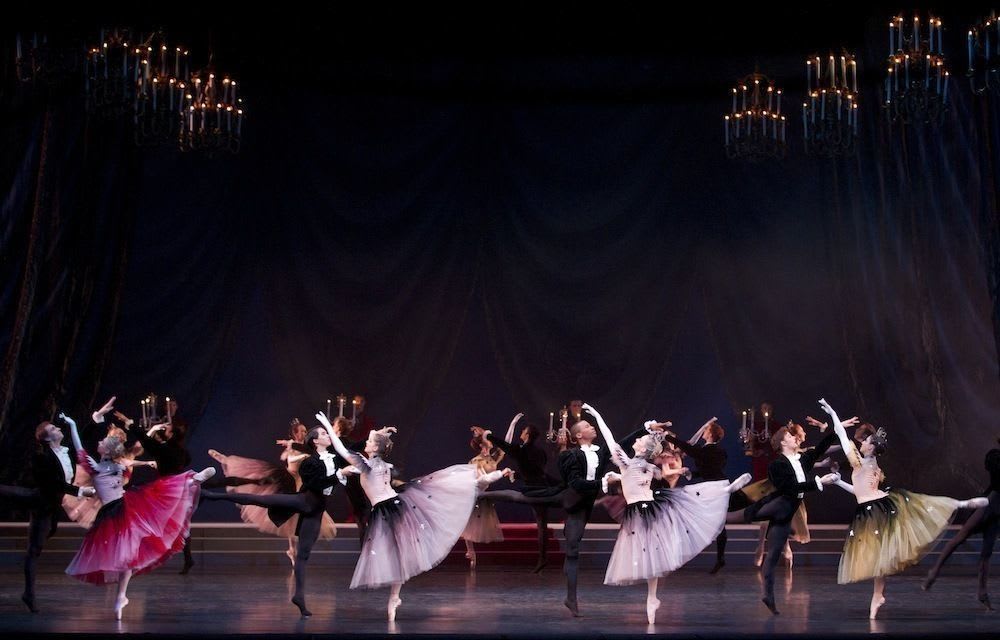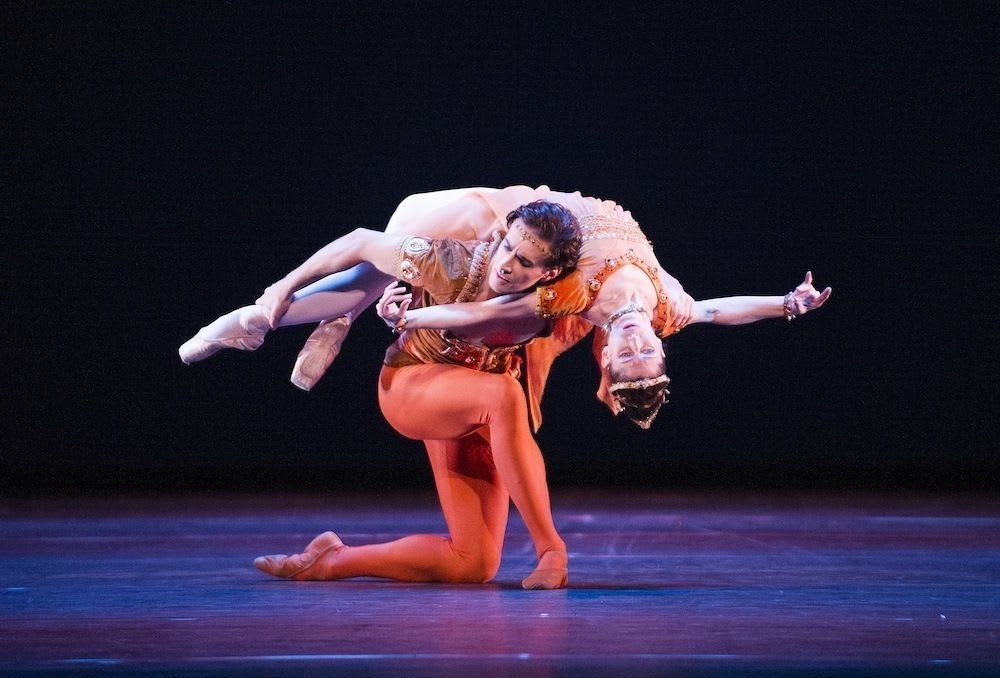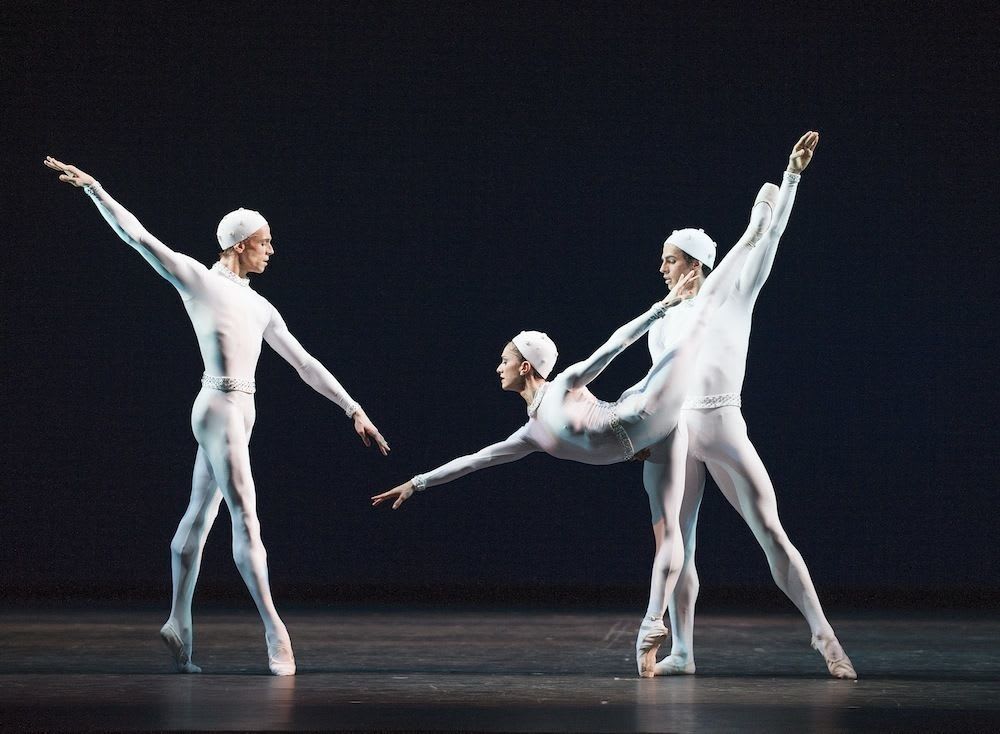 Any celebration of Frederick Ashton's choreography, whether twenty-five years after his death, as this is, or later, warrants its sold out run, though how to chose from a repertoire that covered years from 1926 to 1986 is anyone's guess.
The draw in this gala, displaying Ashton's musical sensibility, lovely épaulement, delicate and complex footwork, speed, grace, wit and romance, are the two guest artists returning to old stomping grounds, Tamara Rojo, now artistic director of the English National Ballet, and Sergei Polunin, who fled the coop a year ago.
They repeat a memorable partnering and bring the curtain down on a moving Marguerite and Armand to thunderous applause. Originally choreographed for Margot Fonteyn and Rudolf Nureyev in 1963, and uniquely theirs for a long time, this is a slow burn dance drama.
La Dame aux camélias by Alexandre Dumas fils, which also inspired Giuseppe Verdi's La traviata, is the source for Ashton's Marguerite and Armand, but his thirty-minute abridged version is really a dramatic duet to Franz Liszt's B minor piano sonata (pianist Robert Clark), which requires dancer-actors that can move a heart of stone.
The rest, the crowd of male admirers in her gilded trap, the duke, even Armand's father, are bystanders to their sorry story. Are Cecil Beaton's curious trellis crosses a tragic martyr's memorial?
Apparently, Dumas based his Marguerite on a courtesan he had loved and who had died of consumption aged twenty-three. And, as coincidence would have it, Liszt was said to have had an affair with her too. Only in art… the threads that bind. Clever Ashton.
But the stars of the evening for me were the two first soloists who danced the five-minute Voices of Spring to Johann Strauss II Frühlingsstimmen waltz. Choreographed in 1977 for the Act II ball scene in the Royal Opera's Die Fledermaus it is an airborne delight.
Replacing principals Alina Cojocaru and Steven McRae, Yuhui Choe and Alexander Campbell dance a blinder. Scattering petals Choe is the essence of spring, herself as light as a petal caught in a flurry of wind.
Swift, fresh, giddy as youth, spinning this way and that, both make light work of the demanding choreography. Wit and grace to the fore, and a marvellous joie de vivre earns them deafening approval. Coming after Massenet's melancholy Méditation from Thaïs they lift the spirit.
Strauss's Viennese waltz echoes in Ravel's La Valse, more Schnitzler than Strauss with its fragmented score, which opens the evening on a stage full to bursting with ballerinas in calf-length tulle frocks and elegant Onegins in black tails.
Through a glass darkly Ashton understands the drama, decay and decadence under the glitter of tiaras and chandeliers. First soloists Hikaru Kobayashi and Ryoichi Hirano stand out of the crowd, a forest of swaying arms and kaleidoscopic patterns.
Diaghilev commissioned the score from Ravel for Ballets Russes, but never used it. Bronislava Nijinska and George Balanchine did use it. Having danced in Nijinska's 1929 version, Frederick Ashton turned to it himself in 1958.
Thirteen minutes of swirling dance gives way to an intense lyrical six-minute duet between Thaïs and Athanaël, first danced by Antoinette Sibley and Anthony Dowell in 1971, and a glorious solo violin (Vasko Vassilev), Méditation religieuse from Jules Massenet's 1894 opera Thaïs.
A magical rapport is of the essence for this intimate romantic pas de deux in russet shades under a starry midnight blue sky. Leanne Benjamin gives a gravity-defying performance, veil trailing, riding Valeri Khristov's back like a sphinx, but the transfixing spark is not there.
Nor is it there in the two Monotones from 1965. Too cool for sparks, the kinetic sculptural modern Monotone I and II to Satie's Gnossiennes and Gymnopédies are exposing ballets.
Challenging balances, slow adagios, complex patterns, two complementary pas de trois: the first two women and a man in pale green body leotards and skullcaps; the second two men and a woman in similar white.
Apollo and two muses, Balanchine inspired; and a woman stretched to the limit manipulated by men. Wayne MacGregor modern perhaps, but I see the influence of his mentor Nijinska in Ashton's choreography.
First soloists pitched against principals: Emma Maguire, Akane Takada and Dawid Trzensimiech in I against the magisterial Marianela Nuñez partnered by Edward Watson and Federico Bonelli in II. Must be nerve-wracking, but invaluable experience.
A fabulous evening, a pick and mix range of choreography, dancing, music, which is only the tip of the Ashton oeuvre. Inspired by Anna Pavlova, Isadora Duncan, Bronislava Nijinska, and his muse Margot Fonteyn, all are detectable in this commemorative diverse bill.
Reviewer: Vera Liber