Lachrymae / Hölderlin Fragments / Phaedra / Illuminations
Choreography by Richard Alston, music by Benjamin Britten
Richard Alston Dance Company / Britten Sinfonia
Barbican Theatre
–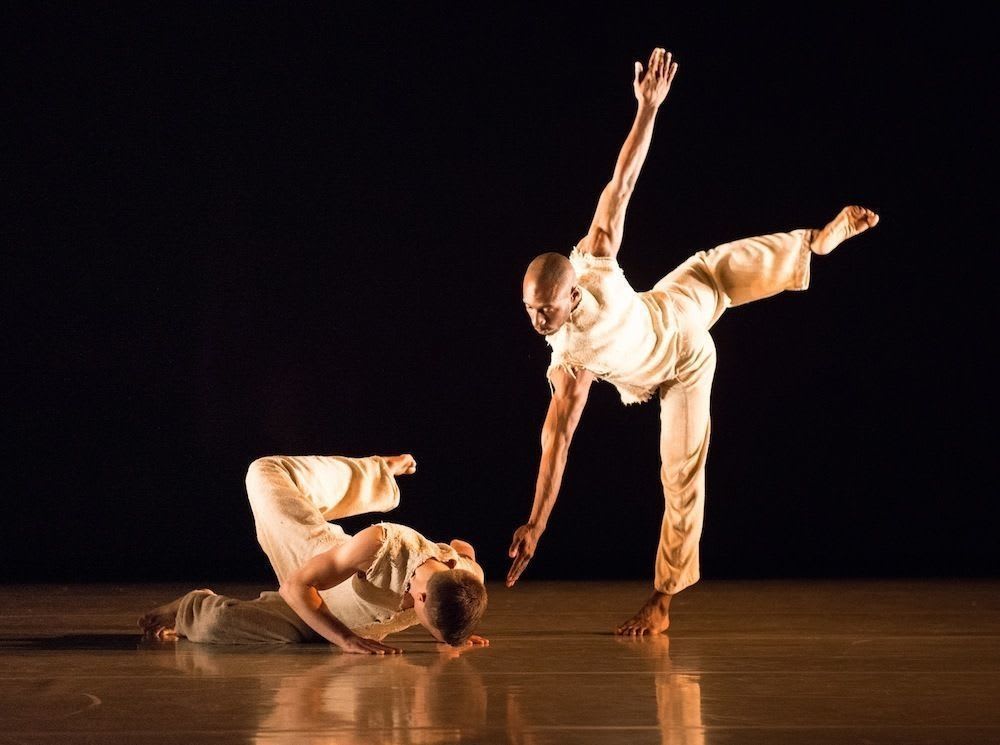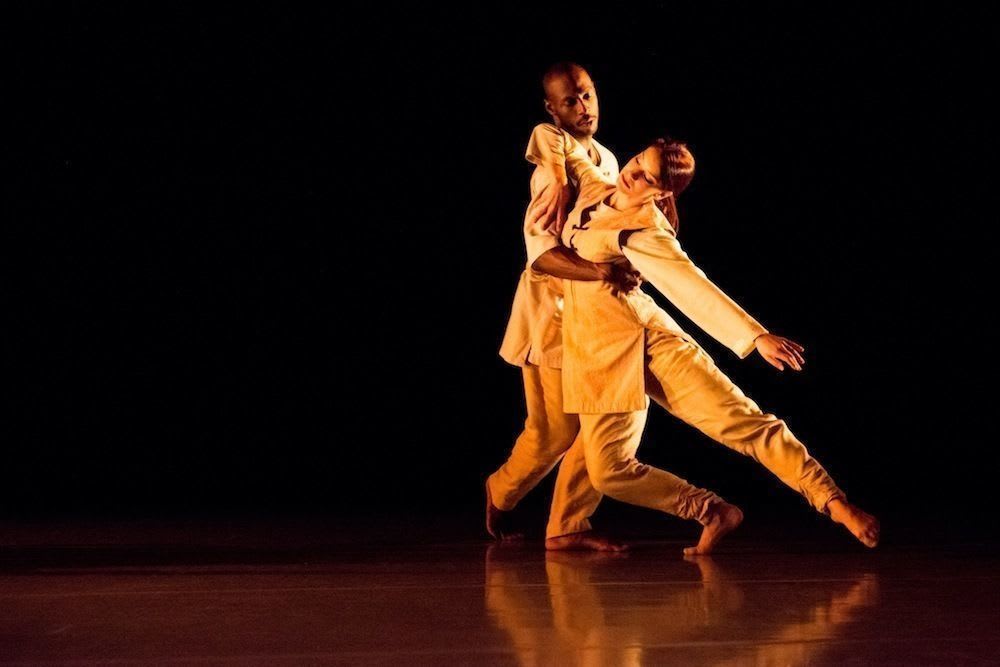 Richard Alston and his company of dancers pay Benjamin Britten a huge compliment with their elegant (re)presentation of four exquisite short pieces, two (Lachrymae and Illuminations) created twenty years ago and two (Hölderlin Fragments and Phaedra) commissioned especially for the Barbican's two-week celebration of Britten's centenary.
What do you see when you listen? Alston, a lover of Britten's music since boyhood, sees an opening out, a flow of movement, an agitation, a drama full of striking images. He calls the evening a concert, a conversation, a hopeful meshing of the two disciplines.
And it is a remarkable coming together of dance and music: music the impetus for dance, and dance, music's expressive handmaiden, the response. Is the sum better than the parts? Yes, and yes again. See the music; hear the dance.
The Britten Sinfonia is on stage throughout, its playing encouraging and enveloping the dancers, instruments of the choreographer, who makes us see the music with every rise and fall of breath, every phrase given shape, tuning our ears to the score. I hear Britten's music as never before.
I hear Dowland's lute in Pekka Kuusisto's plucked violin, I see serenity, tenderness and a beautiful sadness in the duets and solos of the three couples as they weave and inscribe Lachrymae's tempi in gracious graceful lines, clear and pure.
Hölderlin Fragments, dedicated by Alston to the memory of Gerda Pytt Geddes, T'ai Chi pioneer in Britain, one of Alston's teachers (and I might add briefly mine at The Place) and a friend of Britten, were a present from Britten to his friend Ludwig of Hesse, whose wife—in neat symmetry (and Alston is all neat, intertwining symmetry)—was Geddes's sister-in-law.
A lyrical, Hellenistic offering to the gods of music from the young gods of dance, Hölderlin's poetry sung by tenor Robert Tritschler to Christopher Glynn at the piano: childhood, youth and middle age, Nathan Goodman frisky as a boy, Nancy Nerantzi and Oihana Vesga Bujan in the yellow and tangerine of late summer flowers.
The spell of varied but restorative 'lines of life', the comfort and assistance of others in bucolic harmony Phaedra breaks.
A libretto by Robert Lowell after Racine's Phèdre is sung by mezzo-soprano Allison Cook, moving amongst a crowd of ten dancers in an intense, fifteen-minute, taut and pitiful drama that takes the breath away. The music is fabulous, harpsichord and bells sing out amongst the strings, played magnificently by the Britten Sinfonia.
Cook is amazing, an active participant in her own downfall: commanding, desperate. Dancers are her alter ego, a Greek chorus, a frieze, an explication de texte—she a lonely figure in their midst.
Out of the crowd in tunics that bleed red into purple (costumes Fotini Dimou) we distinguish her husband Theseus (James Muller), her maid Oenone (Nancy Nerantzi), her husband's son Hippolytus (Ihsaan de Banya), but it is she, in grey gown, who holds the centre, her passion and her 'dissolving' breath.
The evening dissolves too soon in the twenty-three-minute Illuminations, Rimbaud's prose poems given florid poetic imagery, his exhausting love affair with Verlaine and his breaking away reflecting Britten's youthful passion.
Formerly titled Rumours, Visions when performed at the Aldeburgh Festival in 1994, Alston picks out the impetuosity and impatience of the young man in seeking the unattainable, the beauteous amongst life's 'parade sauvage'.
Liam Riddick twirls in the light like a sycamore seed in Alston's signature airy glider arms and arabesque poses to 'la musique inconnue', dancing in irrepressible abandon.
Nathan Goodman is the older man who tries to hold and keep him, but others call from distant lands. Frock-coated in ivory shades, these other beings dance and swirl so light and free in enticing rhythmic and joyous, lyrical, musical fantasy.
Tensions and torsions and off-kilter turns reflect the music's darkening tones. Verlaine carries him high on his shoulder, but Rimbaud can't resist the call of the sea and the savage parade. Robert Tritschler's tenor gives voice to a troubled soul.
Assez vu—'sufficiently seen'; assez eu—'sufficiently heard' is the resigned ending. The storm is over, but have I seen and heard enough? Alas all good things come to an end too soon.
An eloquent intelligent dance vocabulary—Alston calls it 'instinctive improvising'—brings out the inherent dynamic and drama in Britten's soul and music, a marvellous collaboration. Bravo Barbican.
Reviewer: Vera Liber