Lady Blackshirt
Roseanna Anderson and Joshua Ben-Tovim
Impermanence
Bristol Old Vic Digital Studio
–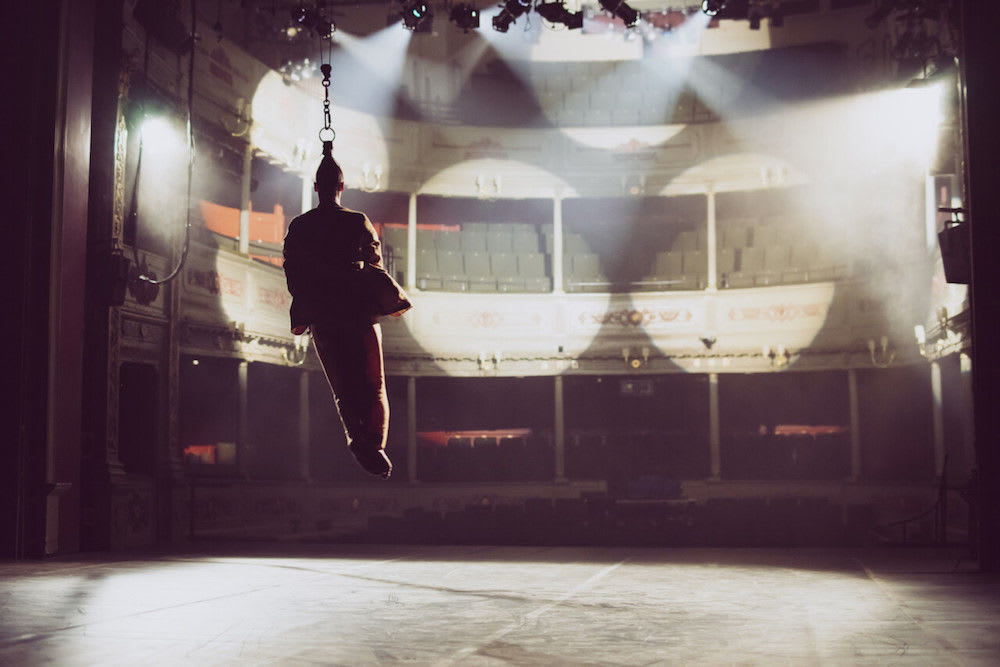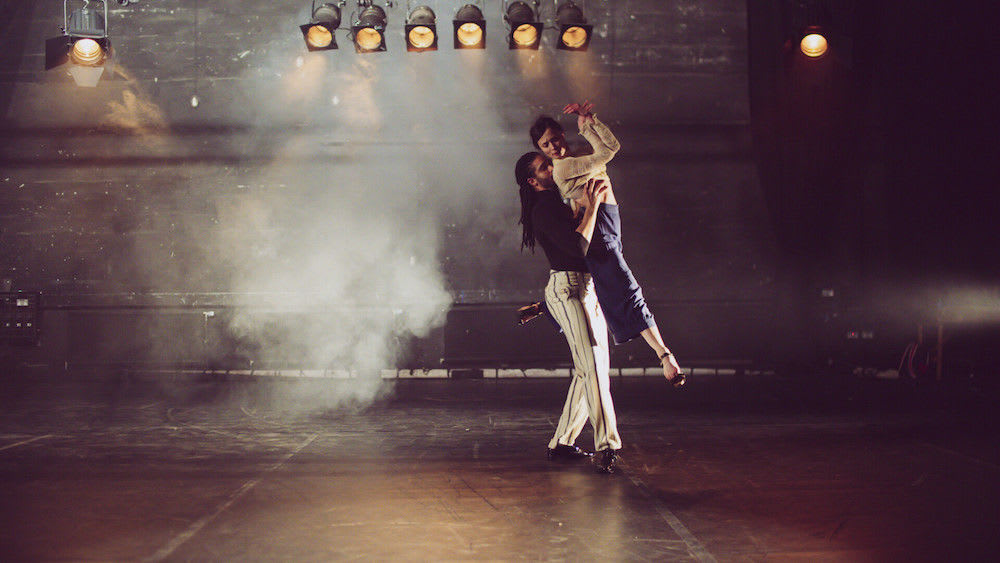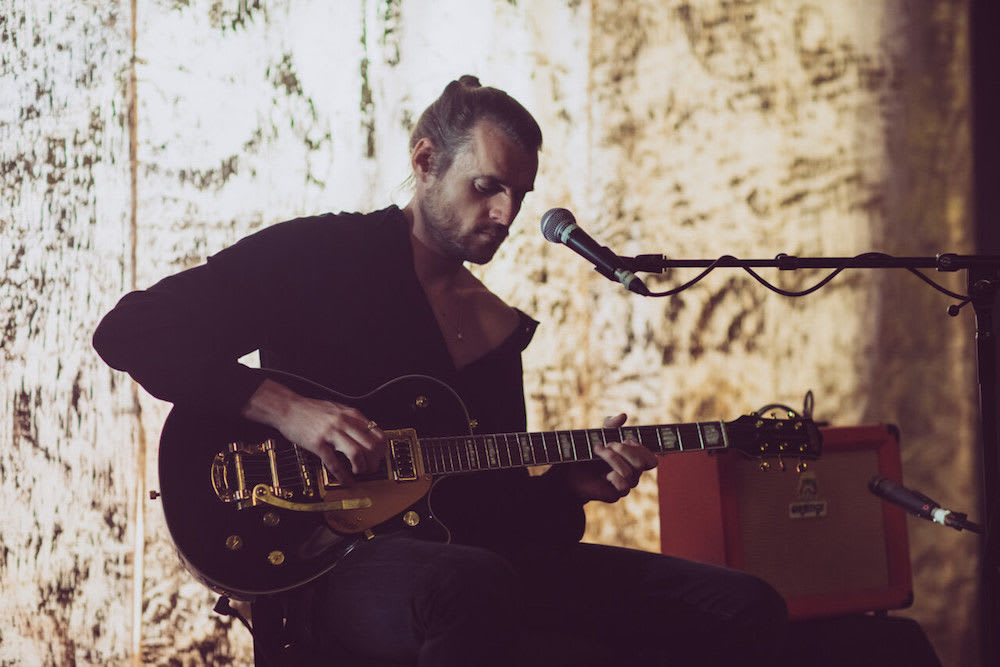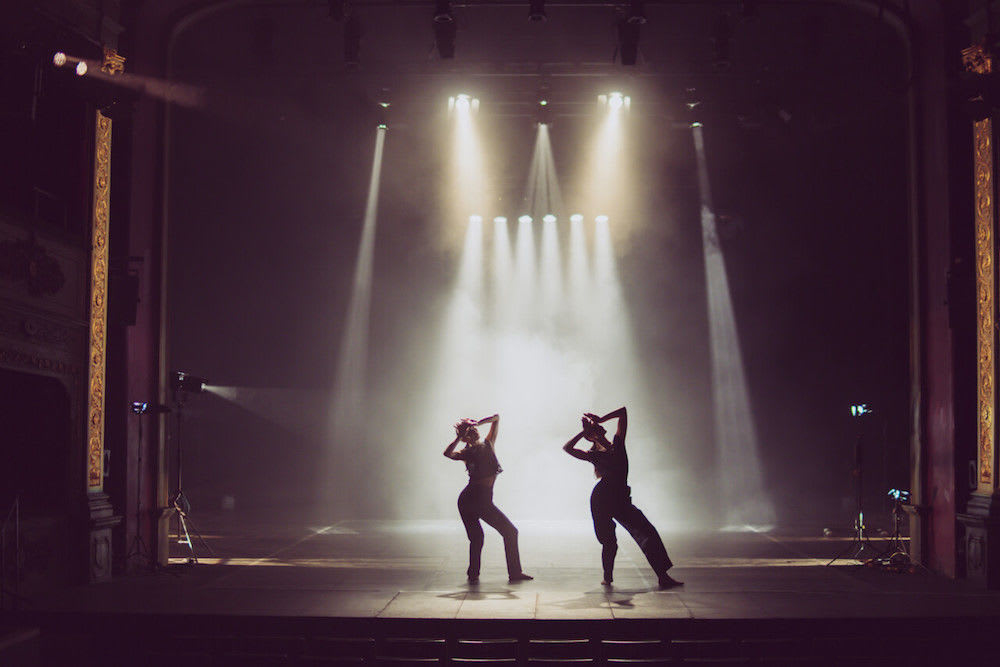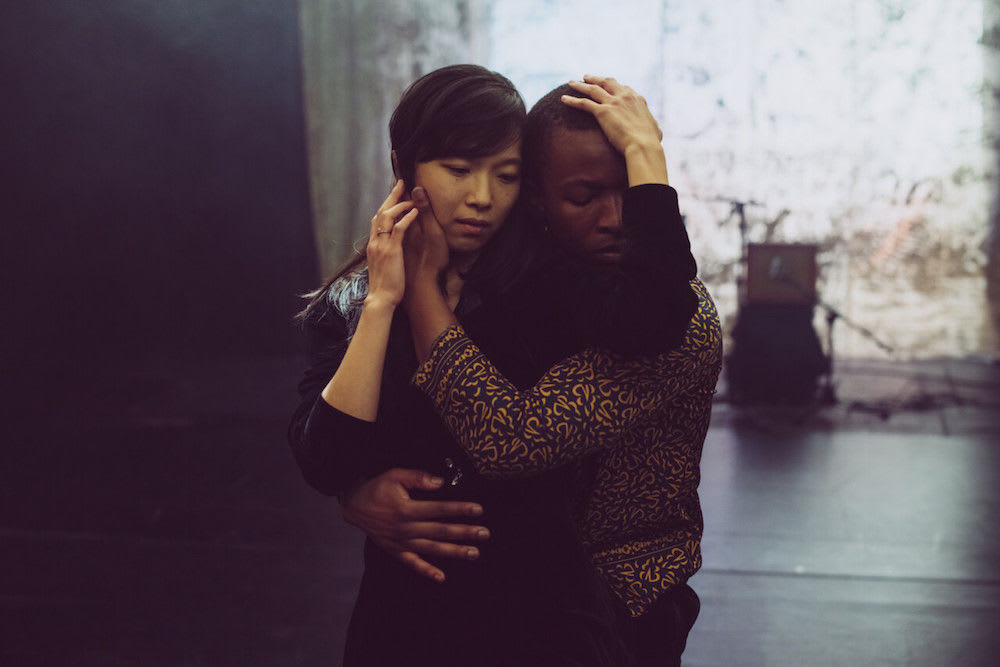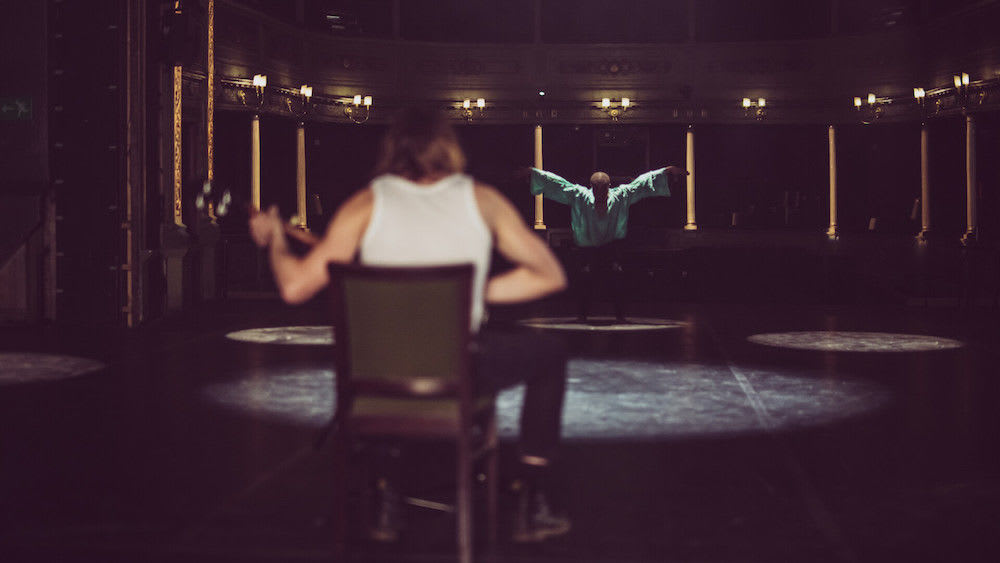 Lady Blackshirt—does that set any bells ringing? Do you think of Oswald Moseley and his British Union of Fascist Blackshirts from the 1930s? But what about the Lady bit? Well, that refers to suffragette turned Fascist Mary Richardson, protesting slasher of the National Gallery's Rokeby Venus and twenty years later head of the Women's section of the British Union of Fascists.
But that tells you little of the hour-long "experimental dance film—a meditation on modernism and extremism", though it was obviously a jumping off point in its development, "born out of a research project where Impermanence commissioned 100 artists to respond to articles from early modernist magazines and artefacts from cabaret clubs. It looks back at the growth of modernism and the accompanying radical ideologies of the early 20th century."
An ambitious project, but as you can imagine curating so many creative voices (I gather some thirty were chosen out of the original hundred) into a coherent whole takes quite some doing. And it takes determination on the part of the viewer to fight one's way through a kaleidoscopic collage of so many disparate art works, performance art, conceptual, poetry, dance, filming styles and techniques. Ten minutes feels like an hour, packed as it is with clues and references.
An opening sequence: an artist's studio, Blast (Vorticist Wyndham Lewis's magazine that made only two issues) on the easel and balloons spelling out 1914. "100 artists responded to 100-year-old artefacts from magazines and cabaret clubs" in capitals caption spells out the endeavour. It's an art foundation year fever dream. Impermanence's live work, I read, "can be read through a performance art lens, giving their work a multitude of reference points and contexts".
Not all inspires, though the dance and music (husky-voiced guitarist Andy Balcon reminds me of John Martyn) keeps me in my seat. Harry Alexander (with new lockdown dreads) and Oxana Panchenko I recognise from Michael Clark Dance Company, but they are gone in a flash. A recurring image is a dangling man, hanging from the flies over an empty stage. Is this a reference to Saul Bellow's first novel in 1944? Another recurring image is a man in camouflage running through an old overgrown graveyard.
A man conducts the open air in a field—can he hear the harmonies in the air, like Alexander Blok, "the poet is the offspring of harmony"? Juxtaposed with demos, split Rorschach screens, psychedelic melting film stock, Constructivist images (namely Wyndham Lewis's Futuristic Portrait of an English Woman) replicated in dance and pose. All a bit déjà vu.
Harmony out of chaos, but one intoned poem (from Chapter 6 Faust and Chaos—yes the film is divided into eight chapters) speaks of the forgotten, "all practically unknown", a long eclectic list of at least thirty names that includes Sartre, De Beauvoir, Dostoyevsky, Foucault, Isherwood, Auden, Wilde, Nureyev, The English National Ballet (!), Russia, Crystal Palace… I'm guessing this is aimed at future generations. Who might also like to read Ray Bradbury's Fahrenheit 451. Just saying.
Other poems or slogans are written on the pages of The New Age journal, a weekly review of Politics, Literature and Art, on the 1913 New Freewoman Journal. On racism disguised as anthropology. An article on Marinetti (founder of the Futurist movement) is overwritten several times. And all the time there is voiceover. Overload. Watch, listen, read, digest… I get indigestion.
And I've only just scratched the surface. Lady Blackshirt could be a testing game—see how many references you can get right, and does it matter—there's something for everyone. There are country scenes, seascapes, blossom, and street scenarios, a woman Zooming on a laptop, a Buddhist, Chaplinesque 'Modern Times' and 1920s Russian montage cinematography, drag and disco, magic coin tricks and cards, a toilet flushing, a man eating a roast chicken in a bath, a cat eating a roast chicken on the stage as a laughing boy watches.
A polemical bombardment of images, word associations, layers on layers... A cursor writes… a poem takes form, a statement of defiance, on and on it goes, as cars burn in the Bristol (?) riots. A man in a Roman helmet kneels at the seashore like King Canute, and Vera Lynn sings "We'll meet again" as two couples dance. Are we reliving the same arguments for democracy and "the right to elect and remove the people who make our laws"? Each idealistic but flawed generation treading the same boards?
Reviewer: Vera Liber