Lady Windermere's Fan
Oscar Wilde
Royal Exchange Theatre, Manchester
–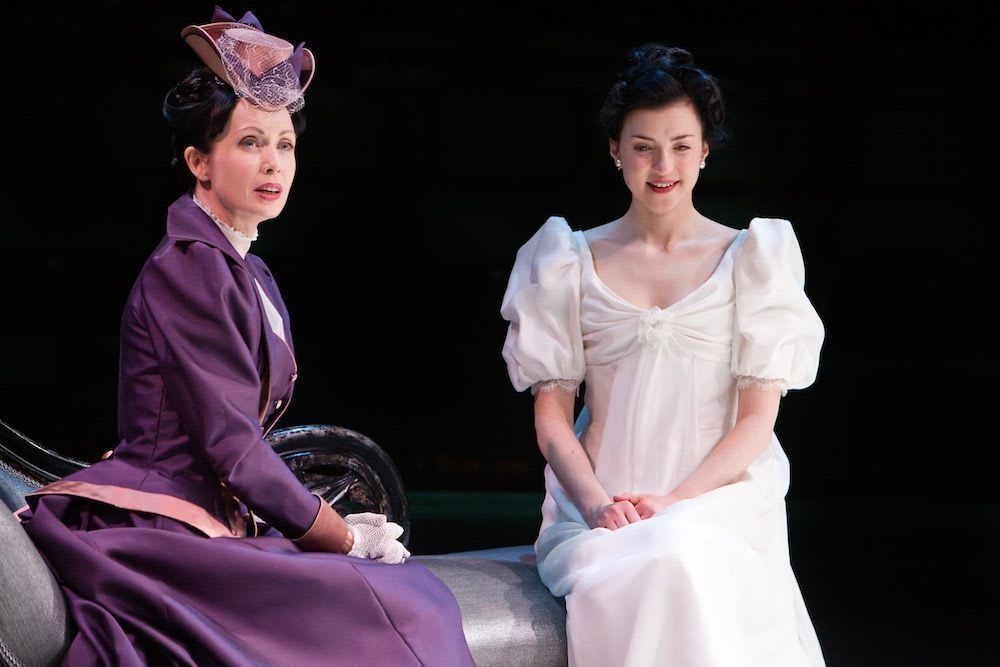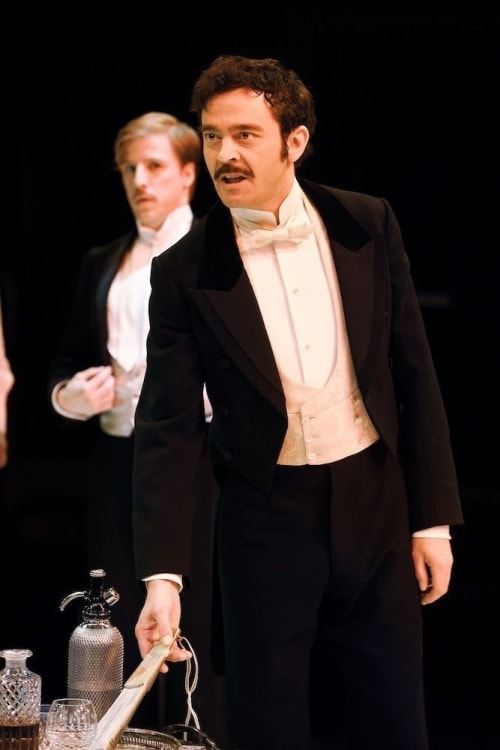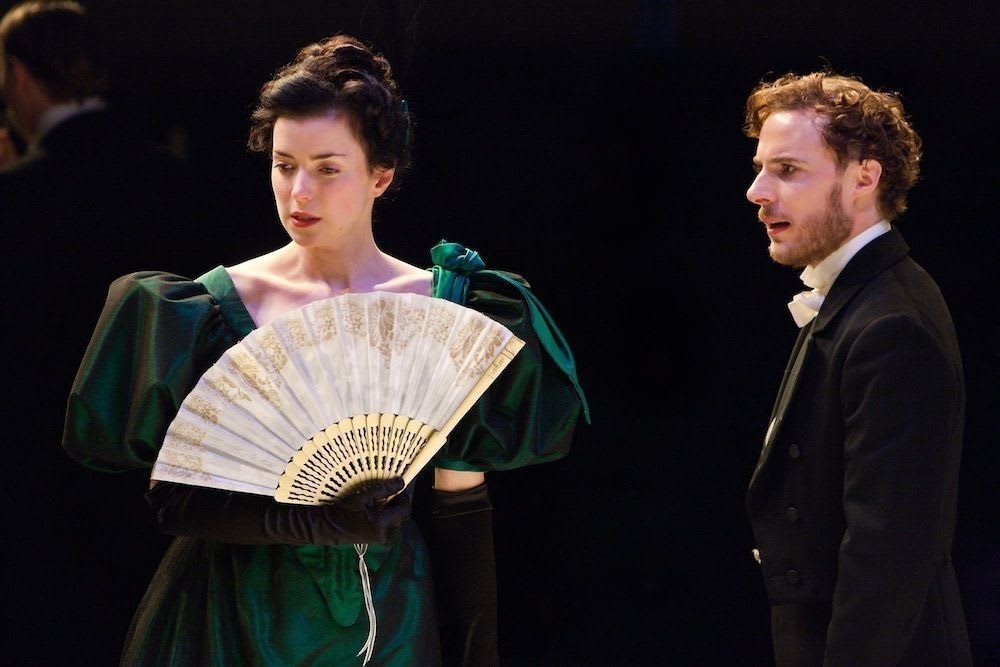 A hundred and twenty years after its first production in London, Greg Hersov revives Wilde's early play Lady Windermere's Fan for the Royal Exchange Theatre to take us into the summer in Manchester.
Wilde again gives us a not very flattering portrait of "society" in Victorian London in a play set on the day that Lady Windermere comes of age and prepares for her party. However she is told that her husband is paying frequent visits to a Mrs Erlynne and paying her large sums of money, and when Lord Windermere asks his wife to invite Mrs Erlynne to her party to help her get back into society, in her anger Lady Windermere considers leaving her husband and child.
Of course Windermere's relationship with Mrs Erlynne is not at all what it first appears and there are reasons why he can't tell his wife the truth, allowing the rather contrived plot to stretch out over four acts. Further complications include the intense Lord Darlington declaring his love for Lady Windermere and asking her to run away with him, Lord Augustus Lorton's proposal of marriage to Mrs Erlynne and the Duchess of Berwick's matchmaking between her very willing daughter Agatha and dashing Australian Hopper.
The first half of Hersov's production keeps threatening to become slow and ponderous before the mood is broken by some great comic moments; the opening scene between Lady Windermere and Lord Darlington is pretty humourless until the Duchess, played wonderfully by Bernice Stegers, enters and lights up the stage. After returning from the interval, the serious moments start to overwhelm the comic, so the whole production starts to drag. It seems that the director has decided to bring out the darker, more serious elements of the story, which means that the comedy suffers as a result and long, tearful monologues are emphasised to try to give weight to a plot that doesn't have enough substance to support it.
Milo Twomey returns to the Royal Exchange and brings his usual elegance to the role of Lord Windermere. As his wife, Laura Lees gives a stiff and intense performance, which fits in perfectly with the style of this production. Lysette Anthony is the charismatic Mrs Erlynne whom everyone tries to hate but she somehow manages to charm into liking her. Eliza Collings is superb in the tiny role of Lady Agatha with some great comic facial expressions.
In other smaller roles, Cameron Stewart is charming as the avuncular Lord Augustus and Samuel Collings is suitably intense as Lord Darlington. Oliver Gomm as Cecil Graham is as self-indulgent as he was in Charley's Aunt at the Royal Exchange and comes across as someone acting being funny rather than performing the lines; with some reigning in from the director, this could be a good comic performance that fits in with what the rest of the cast is doing.
Ashley Martin-Davis has produced a simple design with a few items of basic furniture to suggest each location on an elaborate, inlaid wooden floor.
If you're looking for a light, summer comedy, then this isn't it—or at least it isn't it all the way through—and at times it has more in common with the previous play Miss Julie than the witty comedy of manners that some will be expecting. It's hard to really care for any of these characters, and so when they bemoan their situations in lengthy, over-emotional speeches, it is too easy to turn off.
Although we came out for the interval with mixed feelings but thinking that the production showed promise, by the end it was rather disappointing.
Reviewer: David Chadderton