Land of the Dead and Helter Skelter
Neil LaBute
Dialogue Productions in association with Guildford's Yvonne Arnaud Theatre and The Bush Theatre
Bush Theatre
(2008)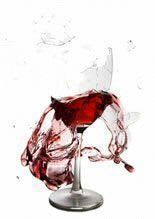 When you witness the quality of these two beautifully-produced short plays, enjoying their British premieres it is necessary to ask what the Arts Council thinks that it is doing. The Bush Theatre regularly challenges with highest quality new writing like this and it is truly inexplicable that its future is now under threat for the sake of a saving that would not even buy a single property in the Olympic Village.
The theatre has turned into a shrine to itself, with graffiti penned by the great and the good of British theatre and beyond regaling its walls. This reminds visitors, who should already know, that this unique building deserves a massive increase in funding, to improve its framework, not a cut as the Arts Council is currently proposing.
This pair of intense two-handers by Neil Labute are apparently separate entities, although they have common themes and New York location, and an actress, Ruth Gemmell who plays in both.
His themes are familiar from earlier work, Greek tragedies considered in the Third Millennium, personal relationships in a world in which responsibility has disappeared to be replaced by cruelty and the haunting power that 9/11 continues to impose on Americans, especially those from New York.
Land of the Dead
Land of the Dead only lasts about quarter of an hour and initially seems a relatively slight sliver of real American life, with its naturalistic speech and simple theme of dysfunctional marriage.
It could easily have been a fourth playlet from Labute's Bash or a sampler for The Mercy Seat, with its style and theme.
This tiny work comprises connected monologues, delivered by a well-to-do alpha male, played by John Kirk, and ordinary woman, Miss Gemmell. Gradually, the writer poignantly reveals that the meeting that she has to attend will lead to an abortion while his borrowing of cash to go on a bender is at the very least a little insensitive.
However, Labute toys with audiences and just as you are beginning to wonder whether it was really worth all of this trouble to observe an unfeeling man treating his girl heartlessly, he packs a solar plexus punch that could leave some audience members tearfully breathless.
Having decided that the man is a heartless no-hoper, we discover two things about him. The second is that maybe he had a heart after all, the first makes the play but had best remain a surprise for those who wish to attend.
Helter Skelter
Neil Labute has always loved converting the classics to his home country and era, as he did in Bash. At over 45 minutes, this re-working of Medea is a relative epic.
The taut drama is set in a chic restaurant where an out-of-town husband (Patrick Driver) and wife meet during a break in an upmarket Christmas shopping spree.
This affluent couple seem to have everything going for them. They have children at home, money to burn and the wife is heavily pregnant with the next bundle of joy.
Disintegration begins innocently enough, as her husband mislays his cellphone. She toys with him like an angler slowly reeling in the big one. Eventually, the unfortunate chap is forced to confess that he has been sleeping with her sister for six years.
The apparent calmness of her reaction, if tainted by sharp sarcasm, is misleading, as the play moves to a truly shocking, Greek ending that once again has power to shock.
Under the direction of Patricia Benecke, who deliberately seeks naturalism from them, all three actors, especially the pair in the opening play, are exceptional. Helped by a writer who loves to release clues as in some treasure hunt, these couples maintain the attention throughout despite their apparent ordinariness, and ensure that the Labute surprises really do come from left field.
They may be short, but these plays have real power and paint perfect miniatures of aspects of life in the Big Apple today.
Reviewer: Philip Fisher