Lands
Jaz Woodcock-Stewart, Leah Brotherhead, Sophie Steer
Antler / Bush Theatre
The Other Room, Cardiff
–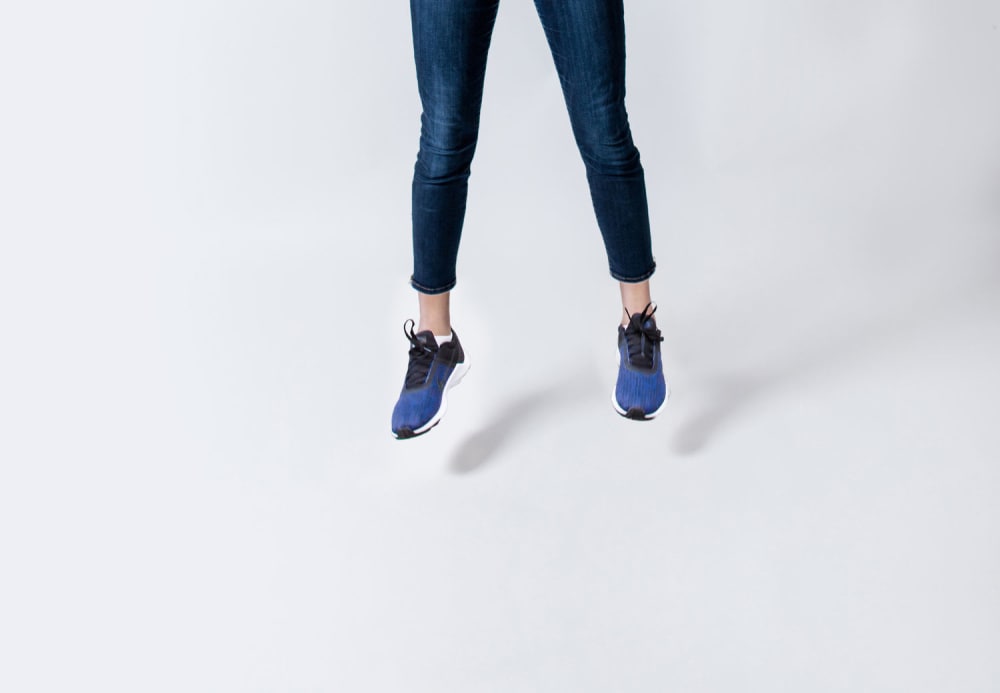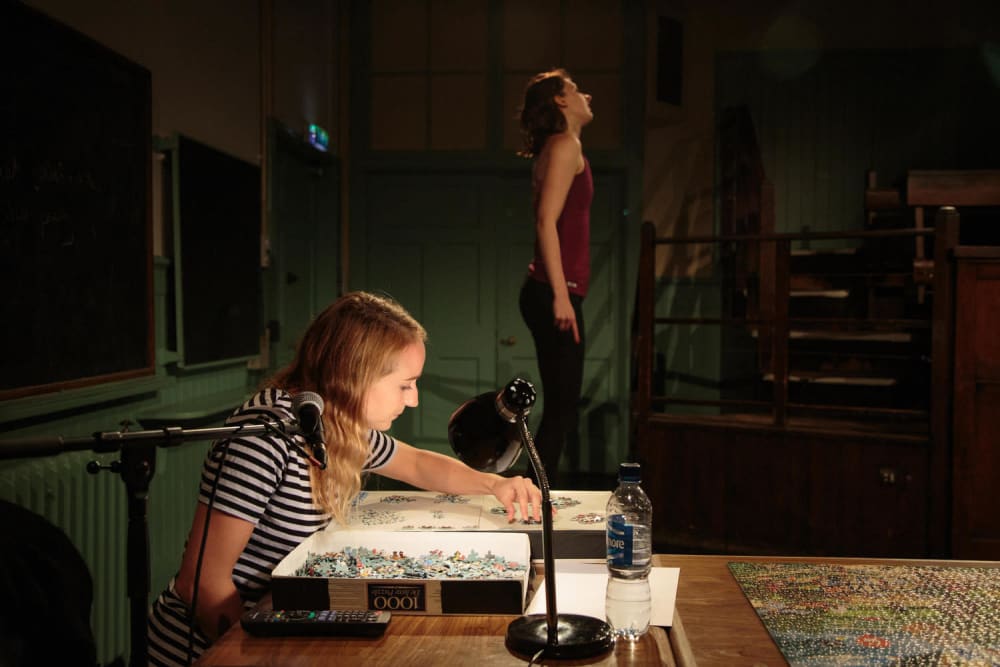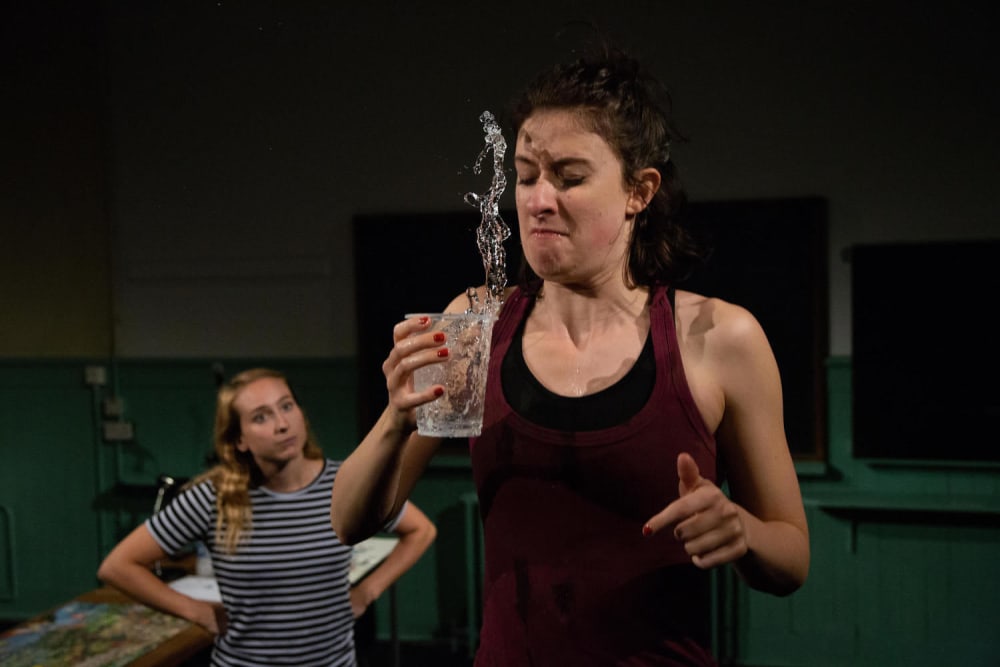 Antler Theatre's Lands arrives at The Other Room near the beginning of a nationwide tour which will culminate in a four-week run at the company's home venue, London's Bush Theatre. It takes its place here as part of a curated season of work which focusses, to some extent, on the female experience.
Devised by director Jaz Woodcock-Stewart, in conjunction with performers Leah Brotherhead and Sophie Steer, the piece made its debut on the Edinburgh Festival Fringe in 2017. It is described as an "absurd tragicomedy" about "the impossibility of relationships".
As we make our way into the space, we notice that one young woman, Leah, is stationed at a table, painstakingly describing individual jigsaw pieces—each with a vaguely sexual connotation—to the gathering audience, via a microphone, as she assembles a puzzle; at an adjoining table sits a large, proudly completed jigsaw. In the corner of the space, the other, Sophie is jumping up and down on a mini-trampoline.
Engrossed in her puzzle, Leah seems oblivious of the fact that Sophie has been bouncing for a very long time and seems unable to stop. For her part, Sophie is too absorbed in her trampolining to take much of an interest in Leah's epic jigsaws. They do break off, though, every now and again, to indulge in a Motown-inspired dance interlude.
It quickly becomes evident that both Leah and Sophie are indulging obsessively in displacement activity, designed to distract them from some trauma, which is never directly referred to. Neither is the precise nature of their relationship entirely clear. Are they lovers, friends, casual flatmates? And is the trauma shared, or are they each avoiding discussion of their individual issues?
Jigsaw-completion and trampolining are, of course, incompatible activities. Inevitably, in Lands, they coincide, which is when the plot kicks in. Finally realising that neither can recall a time when Sophie was not trampolining, Leah attempts to persuade her to desist, using every method except the obvious—brute force. Sophie is unwilling, or unable to comply, however. Or is she?
The comic chemistry between Brotherhead and Steer and the opaque nature of their motivations calls to mind some of the more surreal sketches of French and Saunders; although dark, jarring references to the outside world suggest a desire to disturb as well as amuse.
Inevitably, Steer's hypnotic athleticism is the highlight of the show, but Brotherhead's emotional heavy lifting brings us, sometimes brutally, back down to earth. Despite her character's best efforts, however, the low-level tension between the pair remains unresolved; reflecting the reality (ups and downs, even) of many relationships.
Lands might have been a shallow, one-gimmick show; over an hour or so, though, it is continually surprising and diverting and occasionally shocking. I don't envy the crew-member who has the job of "jigsaw wrangler", however.
Reviewer: Othniel Smith