Last Dream (on Earth)
Kai Fischer
Assembly Hall
–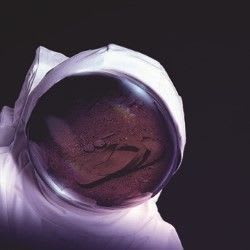 Even for eclectic Edinburgh, Last Dream (on Earth) is unusual. It is primarily a soundscape designed by specialist Kai Fischer, with limited acting and visual support.
In an hour, two stories that seemingly have little in common are combined. One follows cosmonaut Yuri Gagarin's quest to be the first man in space back in 1961.
The other focuses in on a small group of desperate Africans attempting to find their way to Europe in a dinghy.
Each visitor is equipped with a personal pair of headphones through which they follow proceedings, led by a team of five performer-musicians.
They tell the story and create the soundscape, which peaks as the room shakes while Gagarin's Vostok 1 spacecraft takes off.
The piece becomes deeply moving and politically provocative by the end of an hour-long running time.
Reviewer: Philip Fisher