The Late Middle Classes
Simon Gray
Donmar Warehouse
(2010)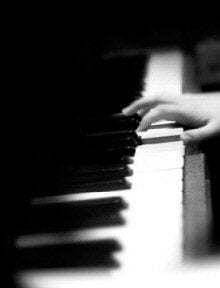 The Late Middle Classes was first seen under the direction of the playwright's friend Harold Pinter in 1999 starring Harriet Walter and Nicholas Woodeson but now gets a belated West End debut, following a debacle first time around that would be comic if it weren't so depressing - usurped by a Boy Band.
It is a deeply unsettling, semi-autobiographical play, set on an unnamed small island (Hayling Island?) in the English Channel during the early 1950s.
Its protagonist is young Holliday, played with exceptional dexterity by the impressively self-assured Laurence Belcher on the opening night. He is on the verge of puberty, stuck between the problems of his not very loving parents and a piano teacher with tendencies that dare not speak their name.
Holliday or Holly is a sensitive lad, alternately smothered and ignored by his socially-climbing, waspish mother, Helen McRory's Celia. This neurotic housewife feels trapped on the gossipy, claustrophobic island and sees her son as an escape route, if only he can get a scholarship to a London public school.
Her problems seem inconsequential until we discover that her husband Charles has been neglecting his professional responsibilities to play around with her best friend. This comes as a shock to us all, since Peter Sullivan's character is such a lugubrious cold fish that he seems more like a long-deceased customer than the island's sole pathologist.
The sad thing is that we know from the Gray diaries that these portrayals are drawn straight from life.
While his parents are fighting, Holly somewhat reluctantly escapes into the world of the piano and a pair of exotic German refugees. It is unclear whether the youngster is a prodigy or this is merely a ruse on the part of his sinister teacher and would-be composer, Robert Glenister as Mr Brownlow, to seek some boyish company.
His aims seem indisputable when explained by Eleanor Bron portraying his highly-strung, sherry-guzzling mother, who effortlessly brings about the outcome that she is desperate to avoid.
By the end, Brownlow's motives are revealed, causing much anguish all round. However, when a more worldly Holly returns thirty years on, they take on a more innocent air, with the boy viewed as much a muse as a sexual target, bringing to mind Aschenbach's object of desire in Death in Venice.
During a little over 2½ hours, each actor has his or her opportunity to shine under David Leveaux' direction, almost all at their best in moments of unbearable stress.
The Late Middle Classes might well have been written to help Simon Gray to exorcise some of his own childhood ghosts and, at times, spectators may feel unduly voyeuristic as they delve deeper into others' lives than might seem desirable. There is, however, no doubting the intensity of the production or the sincerity of the writing.
Playing until 17 July
Reviewer: Philip Fisher