Layla and Majnun
Choreography and direction Mark Morris
Mark Morris Dance Group & Silk Road Ensemble
Sadler's Wells
–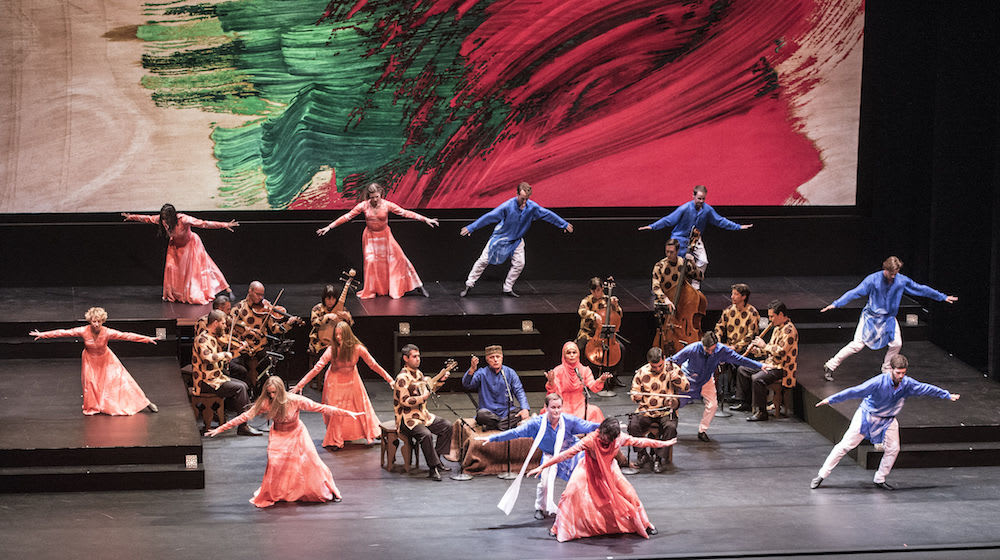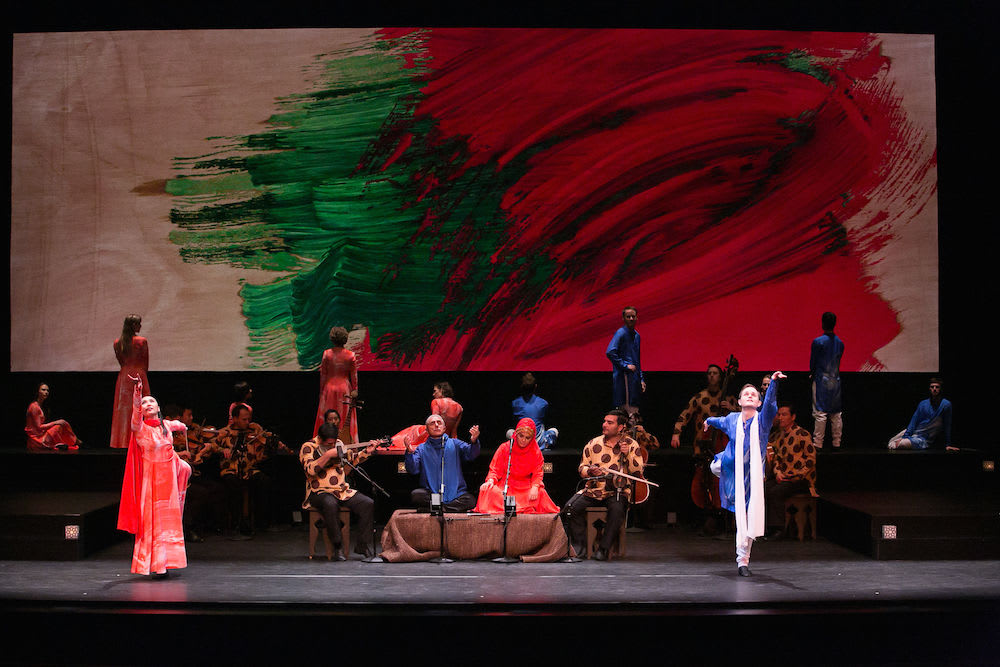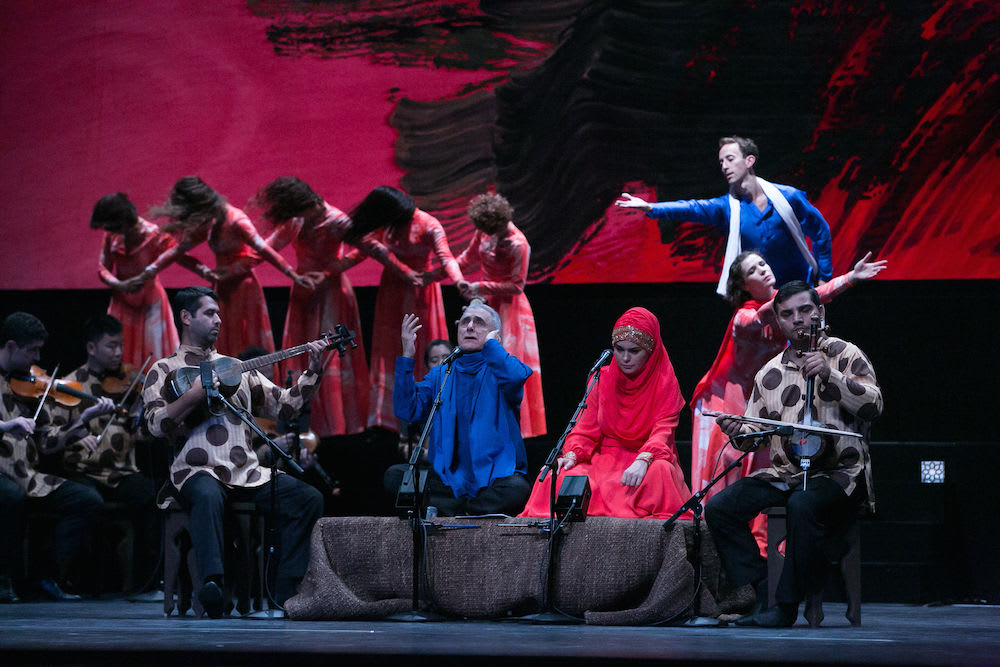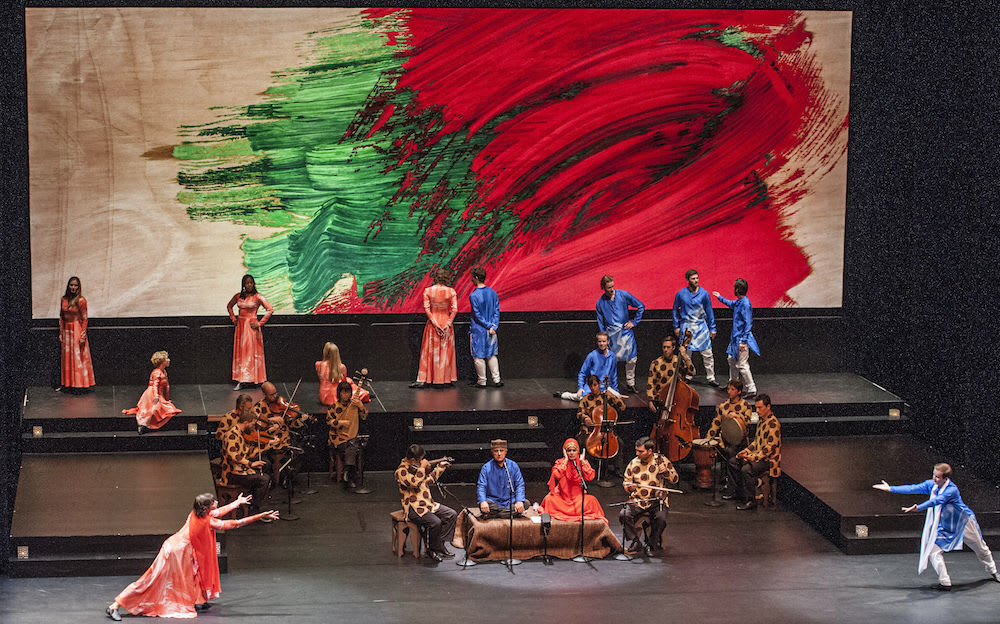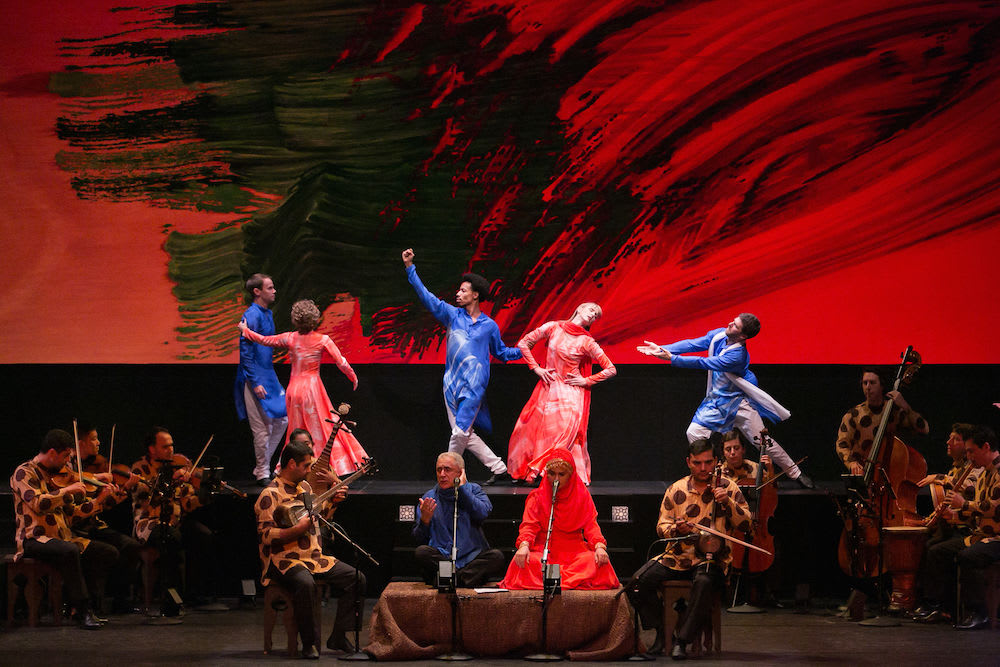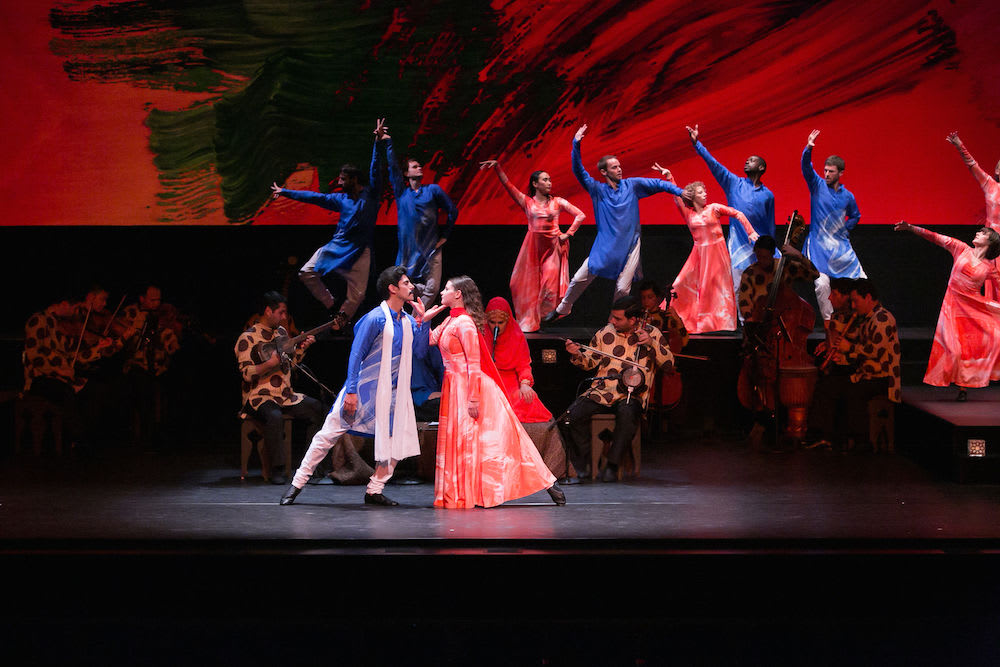 Seventy uninterrupted minutes of ambrosial music that has inspired Mark Morris, the most musically literate of choreographers, Layla and Majnun is a meditative mugham recitative, augmented by Morris's signature flowing, skipping style, here influenced by folk dances from the Caucasus.
New to mugham, new to the celebrated father and daughter vocalist duo Alim Qasimov and Fargana Qasimova, I am spellbound by the sound from orchestra and singers. As I suspect Morris was when he first heard it, and now he shares it with us, its corporeal embodiment, with typical Morris trademark flair.
Morris has based his production of this ancient Middle Eastern folkloric tale, an Eastern Romeo and Juliet story apparently preceding Shakespeare's, of thwarted lovers, Layla and Majnun, on Uzeyir Hajibeyli's 1908 Azerbaijani opera. How many of us have heard of it, I wonder. The theatre is not sold out.
Created by Morris in 2016, produced by Mark Morris Dance Group in collaboration with the Silkroad Ensemble, the musical collective founded by Yo-Yo Ma, with backcloth and costume design by Howard Hodgkins (a collector of Mughal miniatures)—production values don't come much higher than this.
Framing the orchestra (traditional Asian instruments cohabiting with Western strings and percussion, musical arrangement by Colin Jacobsen and Johnny Gandelsman) situated centre-stage, six couples, women in long, wide-skirted, tangerine dresses, men in blue and white Kurta pajamas, complement Hodgkins's broad fluid brushstrokes of red and green, moodily lit by James F Ingalls.
And express and illuminate the text—eternal love, what could be more universal than that—in this gentle melding of East and West. The opening overture, a medley of Azerbaijani music, Bayati Shiraz, a lament to my ears, a journey from despair to joy, sung by Kamila Nabiyeva and Miralam Miralamov accompanied on kamancheh by Raul Islamov and on tar by Zaki Valiyev, prepares the palate for the five-act abbreviated opera to come.
There are subtitles, and each act has a heading—Love and Separation, The Parents' Disapproval, Sorrow and Despair, Layla's Unwanted Wedding, The Lovers' Demise—but the decorative dancers and the sublime instrumental interludes evoke the emotions well enough without them.
In tableaux and frieze, in bas-relief, segregated and collective village bystander groupings, a chorus of dancers enfolds the eponymous lovers, danced by a new couple in each section of the sorry tale, as old as the hills and mountains that contain them as they spin and whirl without release.
From subtle gesture to beautiful lyrical lines to sudden bursts of energy and Bollywood shoulder shakes, beseeching arms and open fingers, rhythmic head shakes and steps, classical arabesques and développés, Morris's autograph embraces the everyday and the unique, accentuating feelings by doubling, tripling and quadrupling on the dance.
Votive lights dot the tiered stage. Parents carry candles and extinguish them as they extinguished their children's lives with an arranged marriage, and the lights go out. A melancholy music concert embellished by dance, Layla and Majnun (his name means possessed) seeps into the soul. This is its UK debut; do try it. The cello, played by Karen Ouzanian, is wonderful. The orchestra is wonderful; the harmonising dancers kinetic paintbrushes.
Reviewer: Vera Liber