Le Nozze di Figaro
Wolfgang Amadeus Mozart, Libretto by Lorenzo da Ponte
Met Opera on Demand
Metropolitan Opera House, New York
From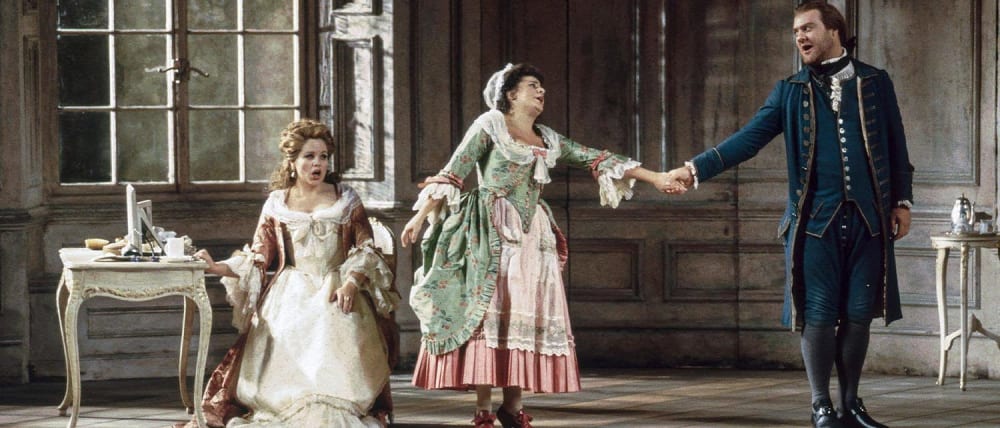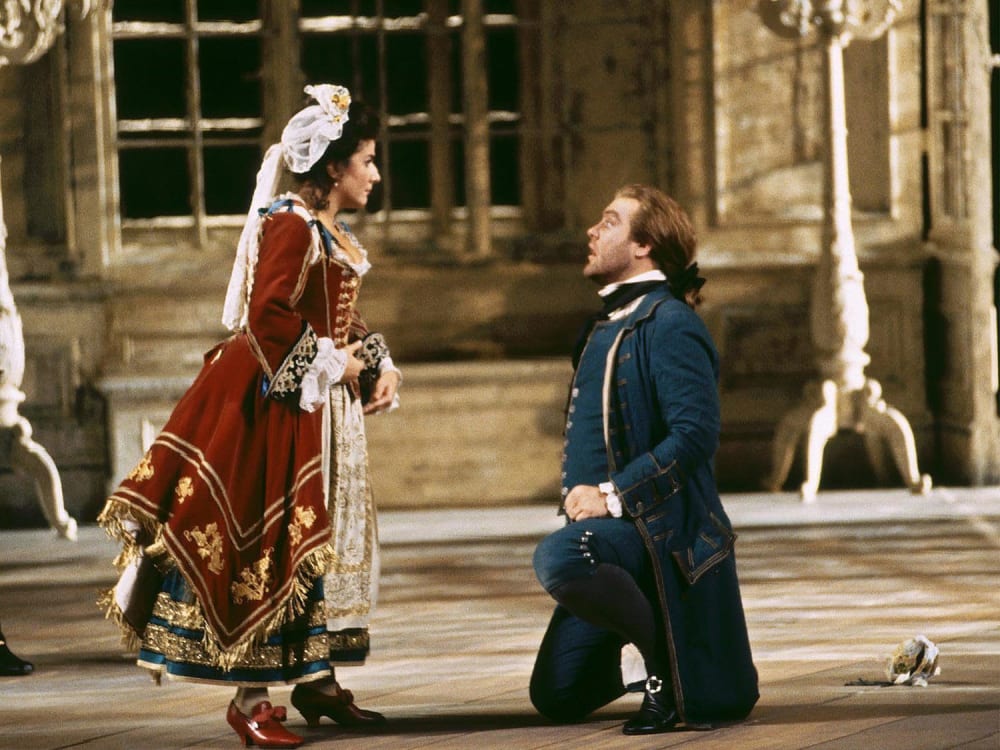 At a time of almost unremitting grim news, it is difficult to think of many good things that have come out of the global pandemic.
Rare praise and recognition for workers in the NHS and the care system must come top of the table but the generosity of the Metropolitan Opera House in putting together a free programme of Met Opera on Demand recordings has been another rare burst of sunlight.
Even amongst what has so far proved to be a universally impressive selection of operas, this production from 1998 stands out, even if back in the day there was no such thing as widescreen and the picture quality is a touch weaker than we have come to expect.
This is the equivalent to a star-packed Broadway revival of a much-loved hit show, directed with panache by another favourite.
Dr Jonathan Miller, who frequently chose to update the settings of his opera productions, on this occasion has remained firmly in period, with a series of appropriate of not necessarily spectacular sets designed by Peter J Davison and sumptuous costumes from James Acheson.
These are the backdrop to a plot that has all the characteristics of a typical farce, with lechery, mistaken identity, cross dressing and inordinate jealousy among the elements during a packed three hours.
Before the curtain even comes up, the overture is a revelation, with conductor James Levine bouncing around enthusiastically and apparently speaking or singing à la Glenn Gould to encourage his orchestra, which suitably delivers.
The evening then opens in Seville on the eve of the wedding between the deep baritone of Bryn Terfel playing diffident Figaro and mezzo Cecilia Bartoli spectacularly taking the role of Susanna.
It is inevitable that the loving couple will get married before the final curtain comes down but, before they are able to do so impediments litter the way, primarily thanks to the efforts of the man for whom they work, Dwayne Croft's Count Almaviva.
The randy Count is desperate to have his wicked way with Susanna, who is equally determined to reject his blandishments.
Such uncouth behaviour very reasonably upsets Renée Fleming impressively embracing the soprano role of the wronged Countess, herself much admired by Susanne Mentzer strikingly portraying the puckish Cherubino.
That is only the start since, just to complicate matters, Wendy White playing Marcellina is lined up for Figaro in settlement of an unpaid debt.
Assorted servants, lackeys and busybodies, including a future Met Susanna, Danielle de Niese, as Cherubino's amour, then weigh in to ensure that a convoluted but frequently hilarious tale never flags.
The singing and staging are out of this world, while the acting may not always be of the highest quality but that is of little relevance in the context of a far-fetched light comedy.
The group of stars that has been brought together to accompany Mozart's glorious music can rarely have been bettered in a marvellous evening's entertainment.
There are a number of ways of tapping into this opera and others at will. The Met Opera On Demand service offers annual ($149.99) and monthly ($14.99) subscriptions as well as a one-off payment ($4.99) for those who have limited time or only want to watch the occasional opera.
Reviewer: Philip Fisher