Leftovers
Gabrielle Sheppard
Hounded Theatre and Ugly Collective
Theatre N16
–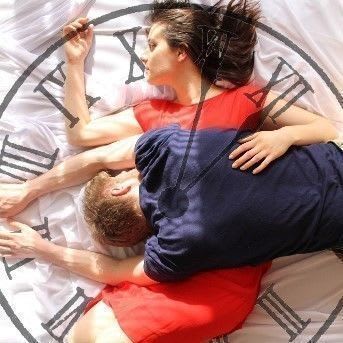 Hounded Theatre and Ugly Collective's show Leftovers by Gabrielle Sheppard at Theatre N16 is a modified production of an earlier version performed in Edinburgh last year.
Although I have seen hundreds of shows since then, I still marvel at its inventive mix of dance, movement and music in telling its story of a woman's continuing war trauma. Its ending was not only very special, it took me by surprise in a way that will take a long time for me to forget.
Since that time, there have been numerous shocking scenes of refugees drowned in the ocean off Europe's coast or being brutalised at some European border crossing. These events have become central to the meaning of the new production, modifying both the narrative and its presentation. This includes changing the ending.
The set is now dominated by a mound of clothes that remind us of the disorder of refugee stopping points where people lose not only belongings in the rush for safety but often also loved ones.
Gone is the dance which another audience member once described to me as beautiful. It is replaced by a shift to more devised physical theatre, generally harsher and more anxious. The earlier music some of which was quite haunting is reduced. However the performance does contain a moving blues song.
The story still centres on Lizzie (Gabrielle Sheppard) who opens the play with a scene in which she is feeding ducks at a London pond wishing something different would happen in her life. It does in the form of a chance meeting with Harry (Christopher Adams).
Their intense relationship barely begins before war is declared. They look nervously at each other as jets fly low overhead.
Soon people are on the move. Harry signs up to defend the city. Perhaps Lizzie joins him. There are stark images of people fleeing and desperately filling suitcases.
The narrative becomes more fragmentary. There are intentionally two different strands to the story.
In one, Lizzie is planning to marry and honeymoon with Harry. They have a daughter who later as an adult visits her with Lizzie's grandchild. This is the life she might have lived if the war hadn't killed Harry.
Another set of scenes sit uneasily with that life. She is being examined by a French doctor who tells her she has had a phantom pregnancy. A later scene in which she seems to be a refugee has two French refugee workers exchanging looks that imply terrible things have happened to London.
At a time of wavering sympathy for the refugees that the UK's foreign policy has done so much to create, it is especially welcome that this show should be engaging our sympathies by imagining London as a Fallujah or Allepo.
Reviewer: Keith Mckenna