Legacy
Frederick Ashton, Jack Farren, Sonia Fajardo, Jordan James Bridge, Cris Penfold, Avatâra Ayuso, David Bintley
Elmhurst Ballet Company
Sadler's Wells Lilian Baylis Studio


Listing details and ticket info...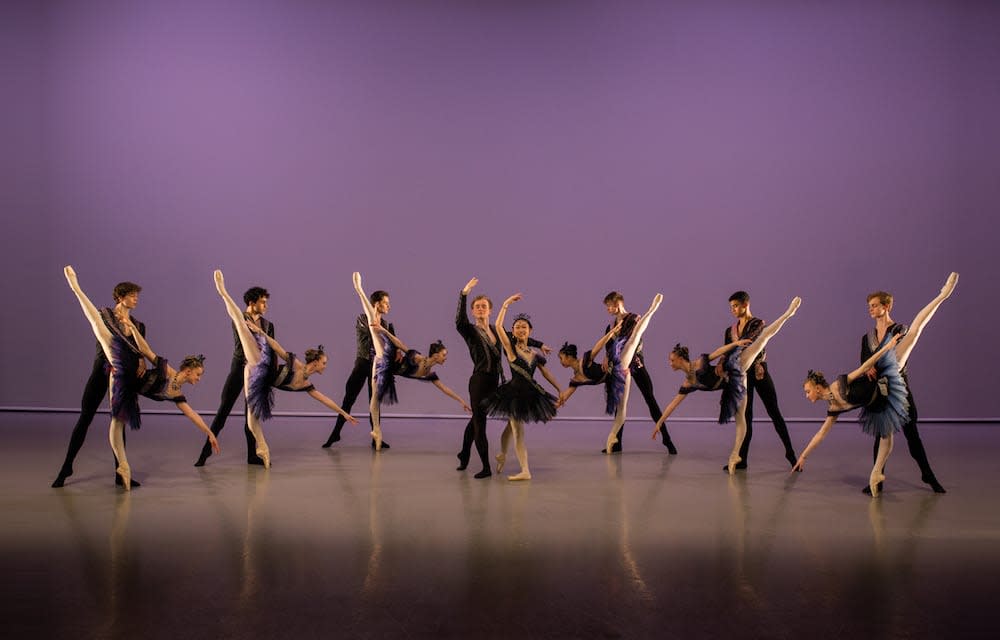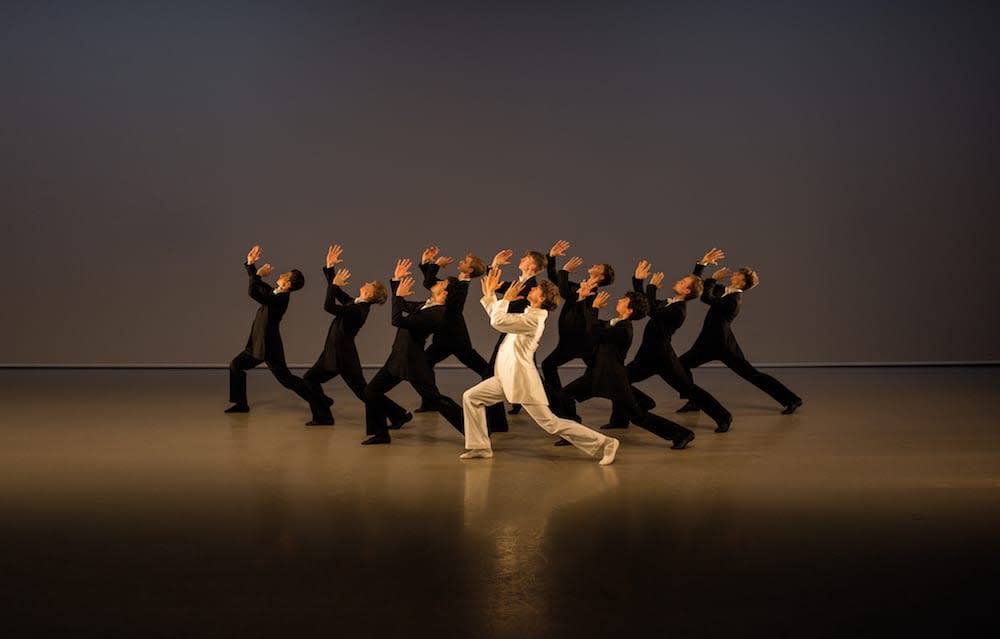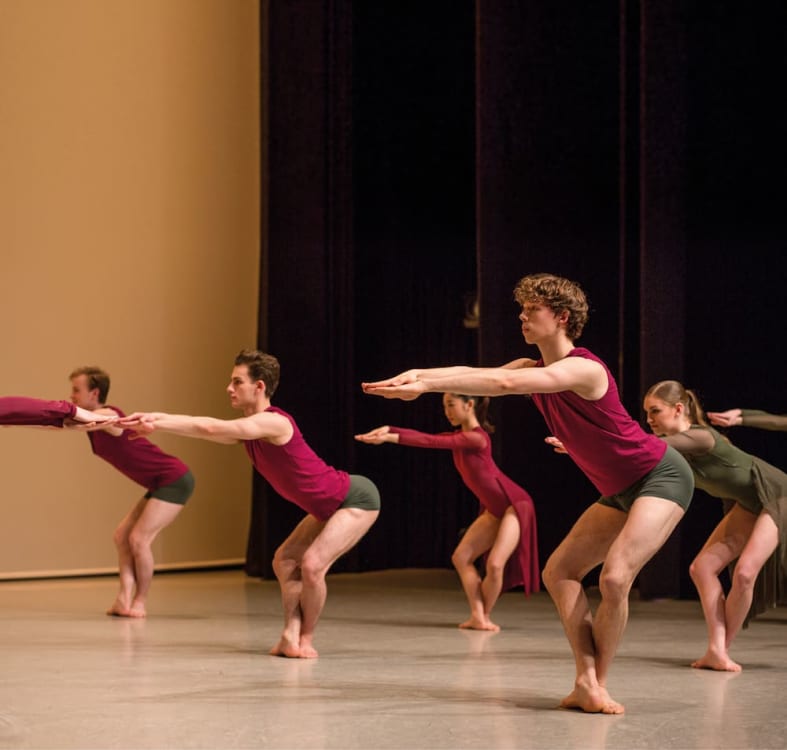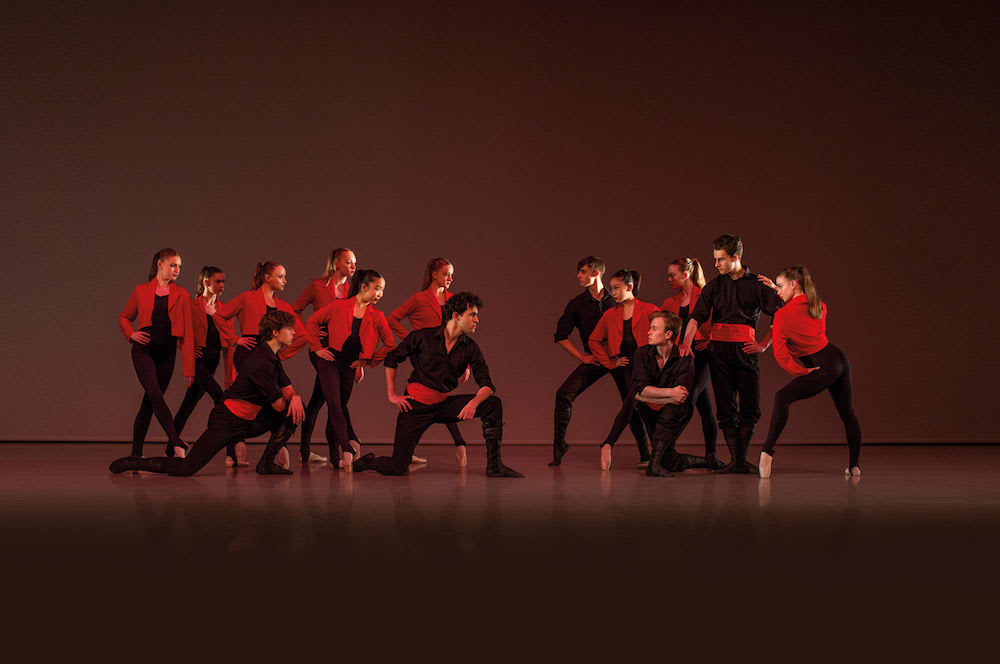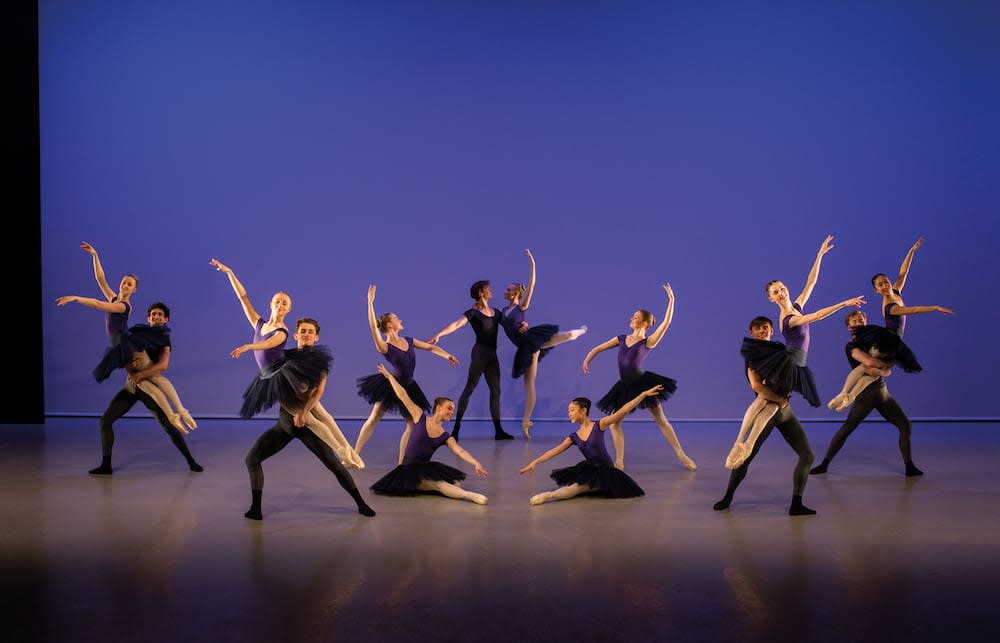 Oh, to be eighteen again, eager, bright-eyed, and bushy-tailed. Fourteen graduates of Elmhurst Ballet School present themselves in a very good light at the Lilian Baylis Studio at Sadler's Wells, articulate on screen and on a bare stage with nowhere to hide.
The showcase of their talents is bookended by an excerpt from Frederick Ashton's 1956 Birthday Offering. The second time they are less nervous and warmed up by the strenuous programme, a variety of styles showing off their training and versatility.
The stage is far too constricting for the Ashton, and the taped music (Alexander Glazunov) far too loud, but they pull it off with panache and the lead couple Kazusa Murayoshi and Jack Farren show enormous promise. Three year 13 students join the dance—good exposure.
Farren shows off his choreographic skills in the second number for a dozen dancers—a contemporary dance piece, Resonate, to Eliot Moss's cool beat. Elmhurst teacher Sonia Fajardo's Argentinian-flavoured Malambo follows hard upon. The dancers look the part, all very acrobatic, but for some reason it does not raise my temperature.
More contemporary dance follows, The End is Where We Start, in collaboration with Jordan James Bridge, a Company Wayne McGregor dancer. An apt title for where these young dancers find themselves. This is just the beginning of, hopefully, a long rewarding career for them all.
This is the fifth project for Elmhurst in relationship with Studio Wayne McGregor. Maybe some will find themselves welcomed by McGregor's company. James Bridge's 'McGregor' dance vocabulary is distinctive, contemporary crossed with classical ballet, demanding, fast-paced, strenuous. Sophie Walters is amazing, focussed, determined, super-fit. Benjamin Spiteri also catches my eye.
After the interval comes a change of tempo. Musical theatre character shoes, white top hats and Duke Ellington, twelve dancers enjoy the music and Cris Penfold's Broadway-style choreography.
Avatâra Ayuso's Bronislava is a narrative piece commemorating the hundred-year anniversary of Bronislava Nijinska's Les Noces. Coincidentally, it is also Elmhurst Ballet School's centenary year. Frederick Ashton was apprenticed to Nijinska, admired her talent and was much influenced by her oeuvre. The links in ballet's daisy chain. Robert Schuman's Papillons and Manuel de Falla's Vida Breve speak for themselves and the context.
A corps de ballet of eight or nine giggling girls in workout headbands are in a class dominated by a Nijinsky figure (Léo Rech) in a laurel crown and a Diaghilev type in fedora and walking stick (Jack Farren). Farren is shorter than Rech, which realistically is not correct, but one works with what one has. Farren's stature and colouring reminds me more of Baryshnikov. I'd like to see a switch of roles. But I'm being pedantic.
The outstanding number of the evening is David Bintley's Argonauts, an excerpt from his jazz-based The Orpheus Suite, music by Colin Towns. Three year 12 and three year 13 students join Farren, Rech, Spiteri and Leo Morad in a dynamic male jazz 'orchestra'. High speed, high energy, high-octane moves responding to syncopated jazz rhythms. Blows my socks off.
Commitment, dedication, hard work and love for the art of dance, Elmhurst Ballet Company are a pleasure. The mixed bill is titled Legacy and what could be more appropriate for what we've seen.
You can catch them at the Elmhurst Studio Theatre, Birmingham on 19 and 20 May 2023. The Elmhurst Ballet Company tonight comprises Amelia Cook, William Davolls, Ella Dennehy, Caitlin Edgington, Jack Farren, Florence Fowler, Leo Morad, Kazusa Murayoshi, Léo Rech, Benjamin Spiteri, Isabel Tornqvist, Sophie Walters, Heidi Whiting and Samantha Wong.
Reviewer: Vera Liber