Lela & Co
Cordelia Lynn
Royal Court Theatre Upstairs
–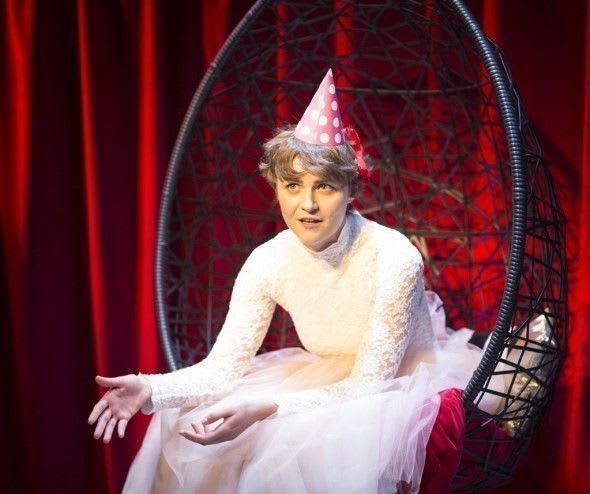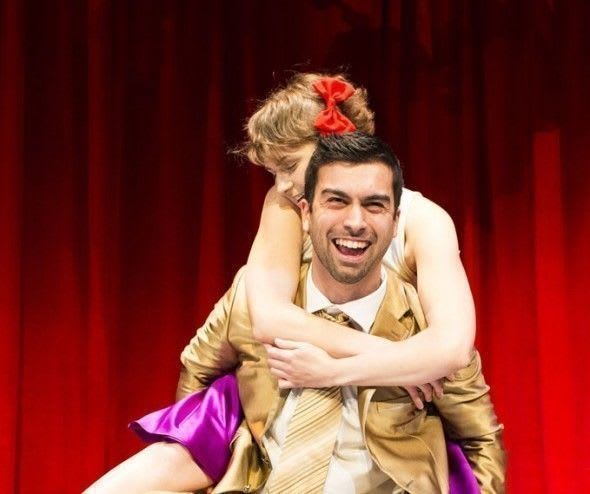 Lela & Co initially gives the impression of being a jaunty, if rather quirky, comedy as a young woman with a northern accent talks of an unexceptional childhood with irritating siblings and father.
In the remainder of its 90-minute running time, the play maintains that tone rather too much, as Katie West playing Lela relates a horrific tale.
In doing so, she is assisted by a gold-suited David Mumeni who manfully plays every male character with whom the youngster comes into contact, from father to brother-in-law, husband to kind customer.
After a relatively stable childhood in an unnamed country that could be in any warzone, the 15-year-old Lela is sold into slavery by a greedy brother-in-law via her shrewd husband. This involves travelling across the border into a country torn apart and scarily unstable, not that she sees it.
There, the young woman is incarcerated and forced into prostitution, largely serving the home country's armed forces but also ironically the peacekeeping force sent in to protect her kind.
This makes for grim listening, the worst depredations explained in complete, unsettling darkness.
The birth of a daughter offers hope but always, Lela's dream is to return to the bosom of her family.
In the eyes of Cordelia Lynn, even that is a double-edged sword, as we discover when she eventually escapes and gets back to her home country.
The upbeat tone and candy floss machine (really!) can feel like a device to enhance the drama rather than a true reflection of this unfortunate victim's emotions, which is a pity when her pitiful tale contains enough power to succeed without such support.
In summary, Lela and Co should be an absolutely devastating play from a fresh new writer that addresses serious topics in an appropriate manner. Even for those that might have reservations about the delivery in Jude Christian's production, it features a stellar performance from Katie West and undoubtedly brings the issue of enslaved girls around the world into the spotlight and that can only be good news.
Reviewer: Philip Fisher