Leopoldstadt
Tom Stoppard
Wyndham's Theatre
–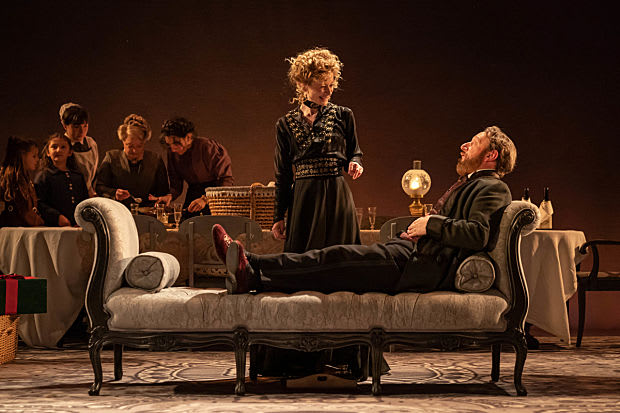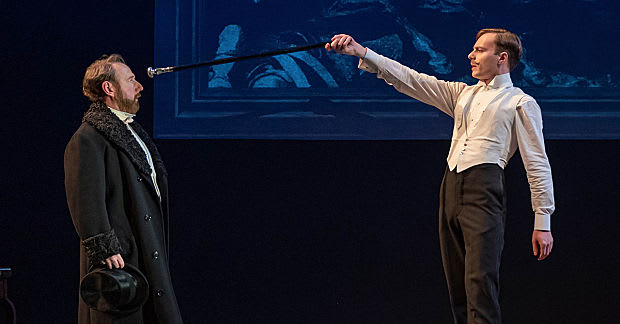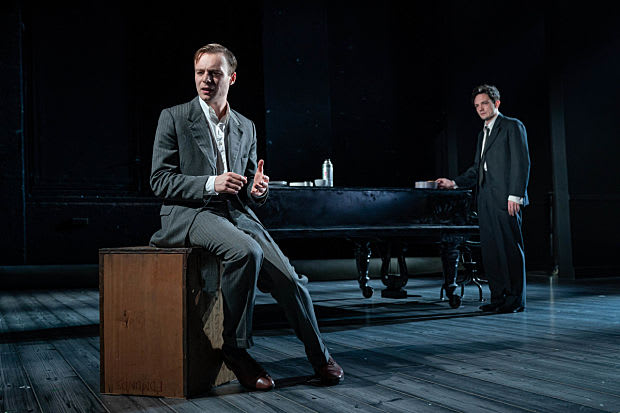 Sir Tom Stoppard is a unique creative genius and one might have expected that, as he advances through his ninth decade, the talent would slowly evaporate.
It is a pleasure to report that this meditation on Judaism from the perspective of a Viennese family is not far from his very best work, with parallels to The Coast of Utopia but also a Chekhovian twist.
As always, the playwright packs vast amounts of knowledge and research, not to mention great wit and humanity, into just over 2½ hours of playing time. Indeed, watching Leopoldstadt feels like the equivalent to reading a bulky, award-winning novel, both in terms of emotional impact and the information conveyed.
Patrick Marber directs a gigantic ensemble cast of all ages on a series of sets designed by Richard Hudson and all of which depict the family home of the Merz dynasty, which owes something to the writer's own forebears.
The opening scene takes place at Christmas 1899, as the Jewish family struggles with its religious identity, attempting to assimilate into the high society of the Austro-Hungarian Empire by intermarriage with Catholics and Protestants.
The leading figure is the memorable Adrian Scarborough's ambitious industrialist Hermann Merz, respected and despised by the denizens of empire and married to the beautiful but flighty Gretl, played with cool wit by Faye Castelow.
Showing how much more this family is than either merely Jewish or motivated by finance alone, much of the opening scene features intellectual discussion fired up by Ed Stoppard as earnest mathematician Ludwig, one of the evening's many in-laws.
In true Stoppardian style, the conversation is wide-ranging bringing in Freud and Schnitzler as casually as a mathematical theorem or religious dispute.
A year later, appropriately if ironically the action moves from Christmas to a Passover Seder night celebration.
Although nobody realises, the Empire is enjoying its last great moments of influence as Hermann discovers the constraints permitted by ingrained anti-Semitism even to a convert who, admittedly ambivalently, no longer regards himself as Jewish. The limits are demonstrated all too clearly when his wife both literally and symbolically cuckolds the businessman with a proud army officer, Luke Thallon playing Fritz.
A jump to 1924 advances the story past a war that diminished a family whose influence was already on the wane. To show the passage of time, Gretl is still present in the ageing flesh but also stares down at the assembly in a school of Klimt portrait from her heyday.
Once again, conversation thrives, with talk about how, with German support, the business and the country will become great again, while the religious uncertainties continue to dominate.
The theatrical evening becomes considerably darker in 1938, as we and a bullying Nazi officer accompanied by his cohort land on Kristallnacht. Members of the once-powerful family literally cower, in denial despite the sterling efforts of a worthy English journalist portrayed by Sam Hoare to facilitate their escape to safety on this sceptred isle.
Viewers are likely to have been shocked and shaken by a realistic depiction of the terrors inflicted by the Nazis on innocent Jewish (even when only to a tiny extent) citizens.
This might have been the closure of the evening, but Sir Tom takes us forward to 1955 and what is not so much an epilogue as a post-mortem.
Back in the house, American Rosa played by Jenna Augen meets her nephew Nathan and second cousin Leonard (Leo), respectively Sebastian Armesto and the returning Luke Thallon. They painfully reminisce but also discuss what might have been had the Nazis closed the Austrian border even one day later.
Leopoldstadt is further proof of Sir Tom Stoppard's unique place in British theatre, the script superbly enhanced by the efforts of Patrick Marber and his cast. It is a further reminder that there is nobody currently writing for the stage who can marshal ideas and vast numbers of characters with the same fluidity and clarity.
The great man has hinted that this may be his last play and, if it is, he could be bowing out at a series of award ceremonies delivery acceptance speeches after collecting Best New Play accolades. Anyone who sees this magnificent work must surely hope that he changes his mind.
Reviewer: Philip Fisher