Les Misérables
Book by Alan Boublil and Claude-Michel Schönberg, based on the novel by Victor Hugo, music by Claude-Michel Schönberg, lyrics by Herbert Kretzmer
Cameron Mackintosh
Sondheim Theatre


Listing details and ticket info...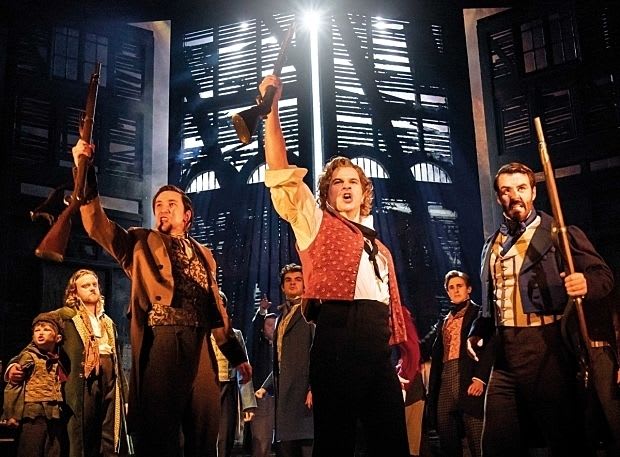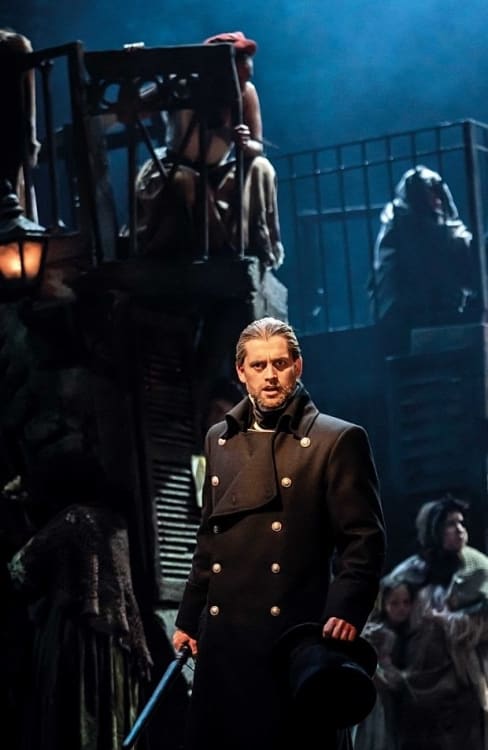 In theatrical terms, Les Misérables is a venerable institution. Any musical that survives for 35 years and is constantly revived around the world has that special something.
Although the show has long been a bestseller and could have continued very successfully exactly as it was, current director Laurence Connor has spruced it up for the 21st century. In part, that results from a desire to refurbish the Queen's Theatre and rename it after Stephen Sondheim.
Many of the ingredients that addicts drool over remain exactly the same. However, some of the refinements enhance the already sublime experience.
Back in 1985, when the RSC launched an unlikely musical based on Victor Hugo's epic novel, theatre technology was in its infancy. Today, still with its original commercial producer Cameron Mackintosh, shows can have even greater impact.
New computer images designed by Fifty-Nine Projections and Finn Ross give the production something of the impact of a big budget movie at times, especially when the leading players descend into the sewers under Paris. These also ensure that the painterly aspects are better than ever, bringing to mind the work of Géricault, Delacroix and their peers.
In the battle scenes, surround sound comes into its own, making the experience quite unsettling as bullets ping around behind viewers' backs.
It is a personal view but the use of microphones and amplification in theatres is still not quite perfected. Particularly in louder moments, the singing and orchestral playing can sound artificial, while occasionally, as happened with one performer, a beautiful but far from powerful voice can struggle to be heard or, more precisely, understood over the music.
Victor Hugo's novel was a work of genius and the abilities of Alan Boublil and Claude-Michel Schönberg to adapt it for the stage without introducing too much melodrama cannot be understated.
The early scenes introduce Jon Robyns, who is a worthy Jean Valjean with a powerful voice and great stage presence. In keeping with the novel's moral ambiguity, this petty criminal who spent 19 years incarcerated seems wholly bad until liberated by the generosity of a kindly Bishop.
For the remainder of a running time that stretches to just under three hours, he finds himself in constant conflict with Bradley Jaden's Javert, a man of the law who embodies a vicious, evil streak.
Most of the other important plot twists focus on downtrodden women. Valjean, having become an upstanding citizen as the local mayor, seeks to help out Fantine, portrayed by Carrie Hope Fletcher.
As a result, he effectively adopts Lily Kerhoas as Cosette, who in the fullness of time introduces in Harry Apps playing handsome Marius, and he in turn is pursued by noble Eponine, Shan Ako.
A mid-19th-century story that also embodies revolution is never less than gripping. It is supported by music that veers between loving and martial, almost always hitting exactly the right note, which is the mark of the very best musicals. Everyone will have their favourites but these must surely include "I Dreamed a Dream", "On My Own", "Look Down", featuring the delightful little Gavroche, and "Empty Chairs at Empty Tables".
All this sounds very dark but there are also moments of comedy, almost all generated by the glorious duo of Ian Hughes and Josefine Gabrielle depicting the dreadful publicans, the Thénardiers. Tribute must particularly be paid to Hughes, who took on the role late in the day and steals every scene in which he appears, never more so than when leading the troupe in "Master of the House".
Les Misérables is one of the best musicals of all time and this new version will undoubtedly run for years. Who knows, there has to be a fair chance that it will still be playing at the Sondheim to celebrate its 50th birthday.
Reviewer: Philip Fisher