Les Patineurs / Winter Dreams / The Concert
Choreography Frederick Ashton, Kenneth MacMillan, Jerome Robbins; music Meyerbeer, Tchaikovsky, Chopin
The Royal Ballet
The Royal Opera House
–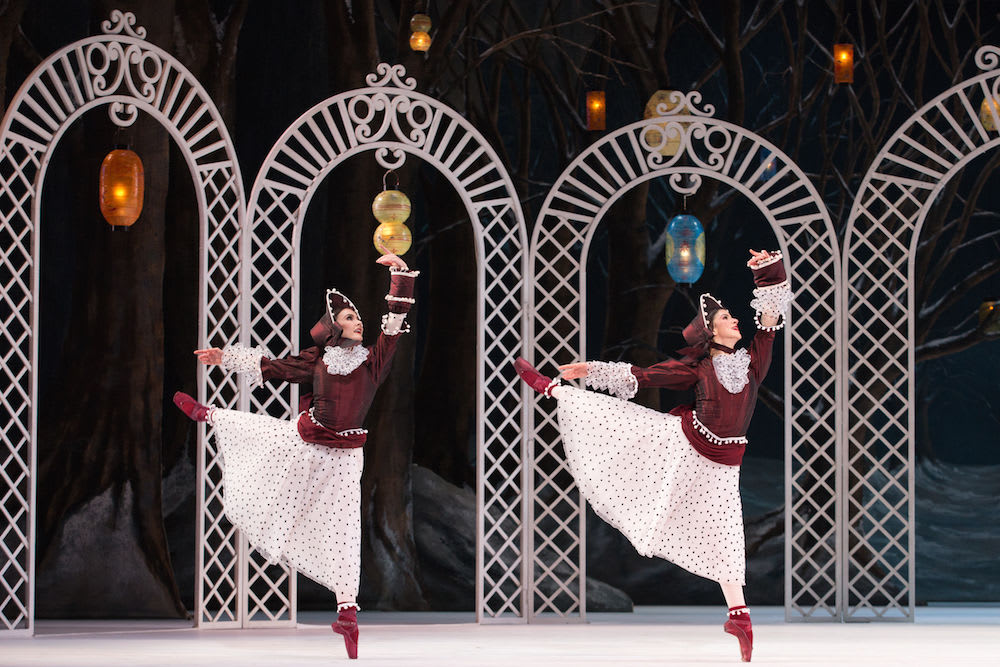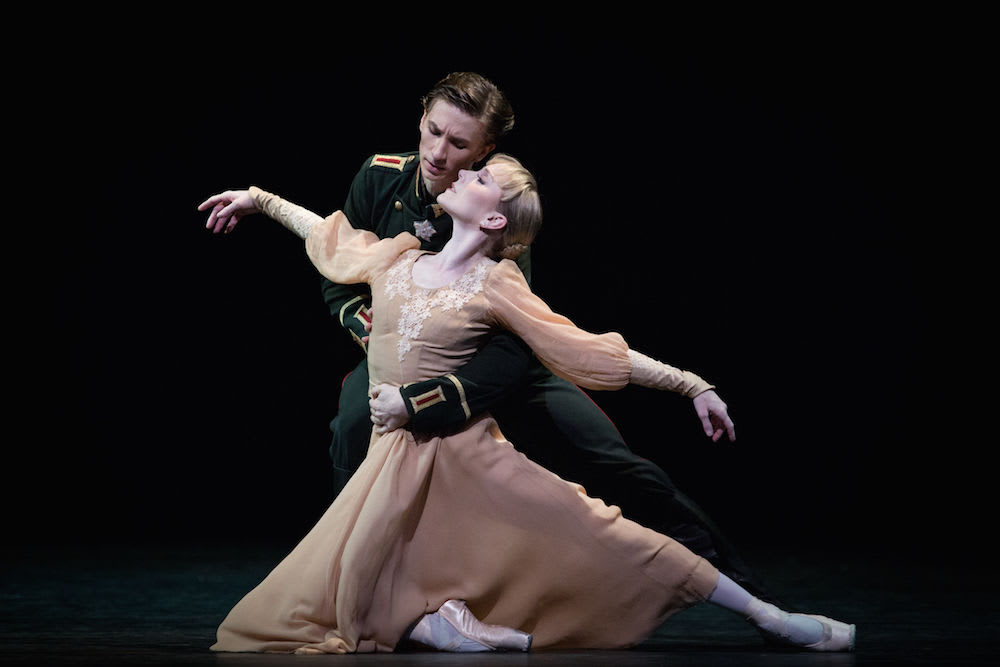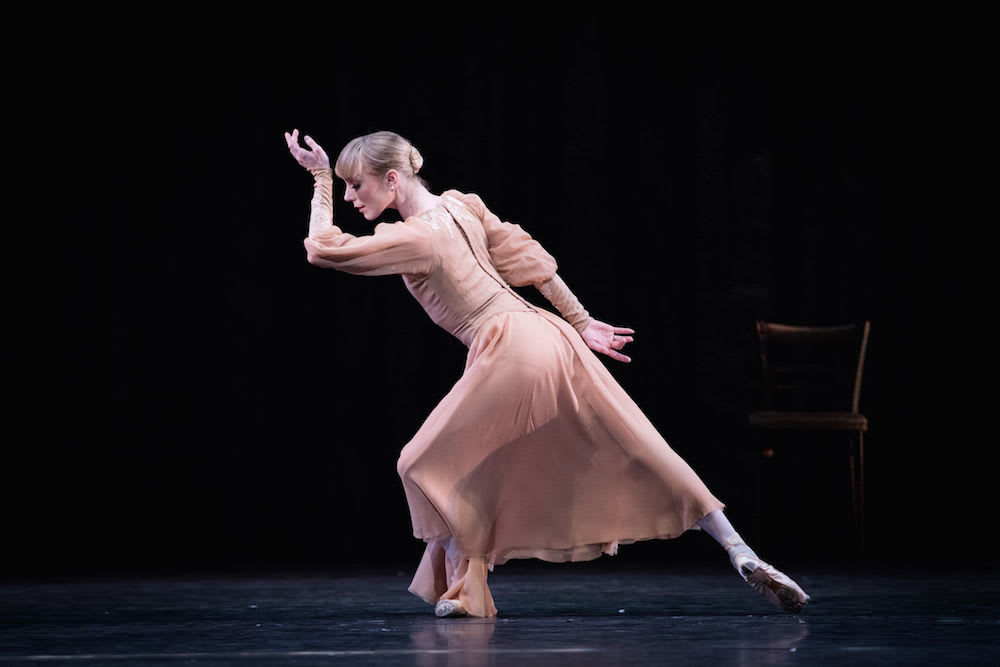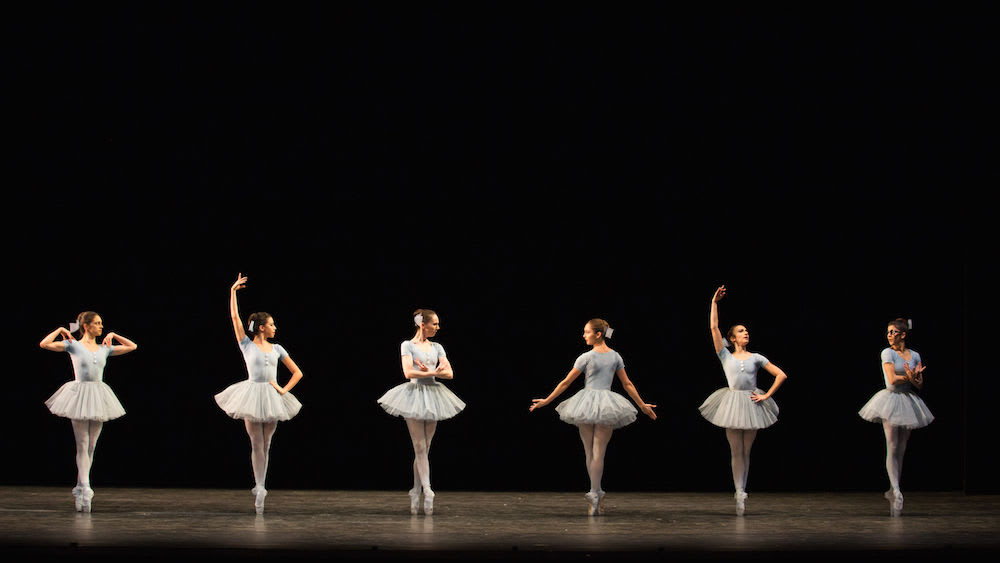 If you're Nutcrackered out or even if you're not and feel like indulging, this wonderful triple bill is a must. Charming, intense and funny, in that order, Frederick Ashton, Kenneth MacMillan, Jerome Robbins, two Brits and an American, give our senses and emotions a workout.
Laughter through tears, a Chekhov stage direction, is an apt phrase for this evening. Life's joys and bittersweet sorrows be they the exhilaration of ice-skating, the melancholy of parting, or funny fantasising about killing your wife.
Winter Dreams, the heart of the bill, started as a Farewell pas de deux choreographed to celebrate the Queen Mother's 90th birthday in 1990 and later developed into the 55-minute Winter Dreams the following year. The first cast Masha and Vershinin, Darcey Bussell and Irek Mukhamedov, are credited as guest principal coaches.
And it shows. I see the second cast and it is superlative, though I do wonder what anyone who doesn't know The Three Sisters play by Chekhov MacMillan based his ballet on makes of it. MacMillan in his programme notes wrote that it was the inner lives of the characters he was reflecting rather than the entire narrative. And that he certainly does, the mood and setting so evocative—it reminds me of Ashton's Enigma Variations and A Month in the Country.
Lit sepia by John B Read, there's a dinner going on behind the sheer curtain at the back and a Russian band playing, a piano to the side. In front of that relationships form and dissolve. As Chekhov once wrote in a letter, "people eat their dinner, just eat their dinner, and all the time their happiness is being established or their lives are being broken up."
MacMillan has distilled the essence of the drama subtly, eloquently. Characterization is spot on. The hen-pecked Andrei (Valentino Zucchetti) is all agitated action, Irina (Yasmine Naghdi) the youngest sister full of hope surrounded by adoring or feuding officers, Olga (Itziar Mendizabal) can't keep her eyes off Kulygin (Gary Avis), who is ever watchful of his wife Masha's affair with Vershinin. Kulygin should have married Olga. Andrei's wife Natasha (Lara Turk) spies on them all.
But it's the affair and the heart-breaking farewell between Masha and Vershinin and the plangent music, Tchaikovsky's piano music played beautifully by Robert Clark, with Russian traditional music (arranged by Sarah Freestone) played on two guitars, two mandolins and two balalaikas, that touch the heart. I'd love to see Winter Dreams more often.
Sarah Lamb is an introspective Masha whilst Vadim Muntagirov is a rather young looking lovesick major, but, my word, can he dance. I am as sad as Masha, clutching at Vershinin's overcoat, at the farewell. An affecting piece; a poignant final tableau of the three sisters clinging to each other, gazing out into the uncertain future.
But, it's a bright crisp snowy morning on the open-air ice rink, bedecked with Chinese lanterns and framed by white trellis arches and wintery trees for Les Patineurs, that jumpstarts the bill. Dancers buzzing with the joys of life, effervescent, confident and timid, skate, glide, prance on pointes like thoroughbred horses in turn after turn (excuse the pun). There's something musical hall revue about this 1937 piece. And remember that 1937 film of Fred Astaire and Ginger Roger roller-skating in the park.
In William Chappell's fur-trimmed costumes, in bonnets and frilly hats, all Victorian or Viennese chocolate box (music and idea is taken from Giacomo Meyerbeer's 1849 Le Prophète opera), the ensemble of eight, the female couples—perky girls Anna Rose O'Sullivan and Meaghan Grace Hinks (terrific fouettés) a particular delight—the boy in blue (Luca Acri) spinning like a top. Melissa Hamilton doesn't seem to mind being upturned by Reece Clarke, a sweet couple in white. And Claire Calvert and Gina Storm-Jensen are game girls for taking a fall on their, padded I hope, derrières.
Twenty-five minutes of sheer exhilaration—a smile never leaves my face—and then snow starts to falls, what better to lift our spirits before they are checked by the soulful Russians. But if Winter Dreams is not your cup of tea—it is mine—the zany thirty-five-minute Concert, created by Robbins for New York City Ballet in 1956, soon puts a smile back on faces. Loud laughter all around me, the audience falls for it hook, line and sinker, whilst I am still lost in my bleak midwinter dreams.
Robert Clark at the piano again, a motley concert audience gathers at its grand side and dreams to Chopin's dreamy music, but the dreams are not all pure. The 'Groucho Marx' cigar-chomping husband (a barely recognisable Nehemiah Kish) has designs on the beautiful Melissa Hamilton. I remember seeing the first cast Lynn Seymour and Michael Coleman (now performing senior character roles at ENB) in 1975. And then there's the harridan wife—Itziar Mendizabal on fine form.
All very comic strip: comical stereotypes, dressed in unitards with cartoonish tie, glasses, and hats additions. There's the inevitable joke of people being in the wrong seats and classical ballet is sent up à la Trocks—so that's where they got the idea... Ballerinas are moved around like shop mannequins and dance out of step and synch with each other.
A cinematic scene with umbrellas brings many references to mind, and the butterfly fantasy—Kish flitting after Hamilton is 'Mel Brooks' surreal daftness. The pianist, fed up with all these silly disturbances, ends up chasing them with a giant butterfly net. Bravo Robert Clark!
So all's well as we go out into a mild drizzly London night. Les Patineurs put us in a good mood right from the start; Winter Dreams spoke to our deepest souls; and The Concert—well, The Concert is pure vaudeville.
Reviewer: Vera Liber