Let It Be
The Beatles
Annerin Productions / Mark Goucher Productions
Wales Millennium Centre
–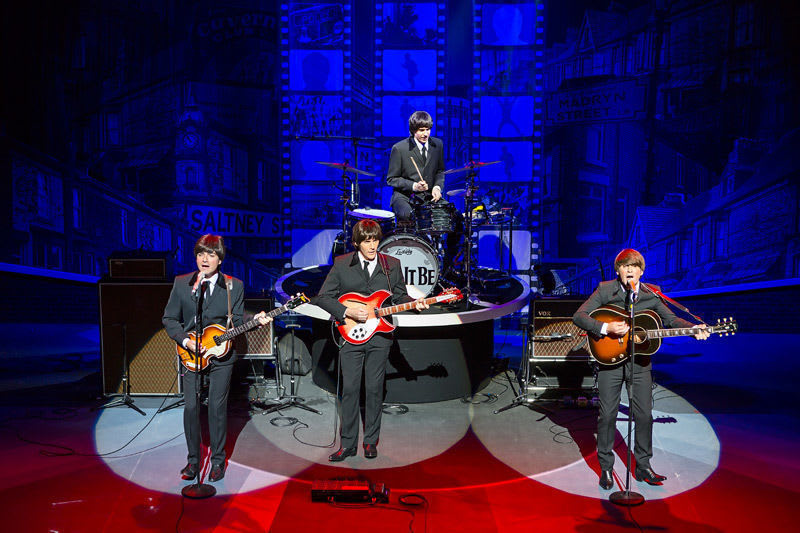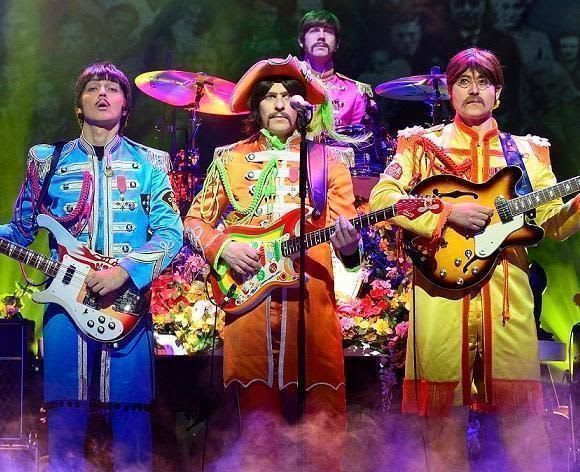 Over the past decade or so, theatre-goers have grown accustomed to the "jukebox" musical, in which the back catalogue of a classic pop or rock band or artiste is ruthlessly plundered, the songs shoehorned into ludicrous storylines, often with an inappropriateness which verges on the disrespectful.
No such issues arise with Let It Be—none of this "plot" nonsense. It's just non-stop Beatles, and all the better for it.
The original version of the show opened in the West End in 2012, becoming a success there and on Broadway. For this new tour, kicking off in Cardiff, the show has been somewhat reworked; although with most of the original cast in place.
As the curtain rises, we are confronted with smart-suited John, Paul, George and Ringo, on stage at the Royal Variety Performance in 1963; they kick straight into an authentically hard-edged "I Saw Her Standing There", and one is immediately entranced. Afterwards, Michael Gagliano's John even does the "rattle your jewellery" line.
The first act takes the form of four note-perfect mini-sets, complete with (slightly cheesy) on-stage banter. Following the Palladium performance, we are taken to Shea Stadium, and then into psychedelic Pepperland (complete with beautifully authentic Sergeant Pepper costumes), and finally, the hippyish informality of the Abbey Road era (barefooted Paul, George all in denim, etc). One does get a real sense of the remarkable rate at which the Beatles evolved, artistically as well as sartorially, over eight years.
Scene transitions are taken care of via four video-screens surrounding the stage, showing contemporaneous film footage, newsreel clips and television adverts (Carnation Instant Breakfast, anyone?), while the sound system plays extracts from musical rivals, and re-created interview audio.
Director Michael Gyngell oversees a cheery informality, with Gagliano's Lennon a charismatic rabble-rouser (possibly more "showbiz" than the real thing), Emanuele Angeletti a tad more pensive as Paul, Ben Cullingworth's Ringo providing some zaniness from his seat at the back, and George—John Brosnan—being the quiet one.
The masterstroke is act two, which gives us a reunion concert taking place on John's 40th birthday in October 1980; thus the band has free rein to play songs which span the entire careers of all four members—from a rock 'n' roll medley evoking the Hamburg and Cavern days, to post-Beatles high points such as "Band On The Run", "My Sweet Lord" and a deeply moving "Imagine".
Any Beatles fan will quibble over the song choices and, aside from his lead vocal on "With A Little Help From My Friends", "Ringo" seems to get short shrift (no "Octopus's Garden"?). "George" does come into his own during act two, apologising for the absence of Eric Clapton from "While My Guitar Gently Weeps" (scientifically proven to be THE best Beatles tune, Lennon and/or McCartney notwithstanding) before delivering a perfect rendition.
The playing and singing is flawless throughout; and a special mention must go to on-stage keyboardist / musical director Michael Bramwell, who fills in the instrumental gaps with great adroitness—his work on "Penny Lane" is especially impressive. Although he does lose a couple of points for not joining in, costume-wise.
Yes, this is more of a tribute band show than musical theatre. But when the performances and production are so nicely judged, and the music is of such quality and significance in its own right, one can hardly complain. Even non-Beatles-fans—apparently there are such people—will find themselves in a glass case of emotion.
Let It Be is beautifully realised and hugely enjoyable.
Reviewer: Othniel Smith