Leviathan
Matthew Trevannion
Sherman Cymru, Òran Mór, Traverse Theatre
Sherman Cymru
–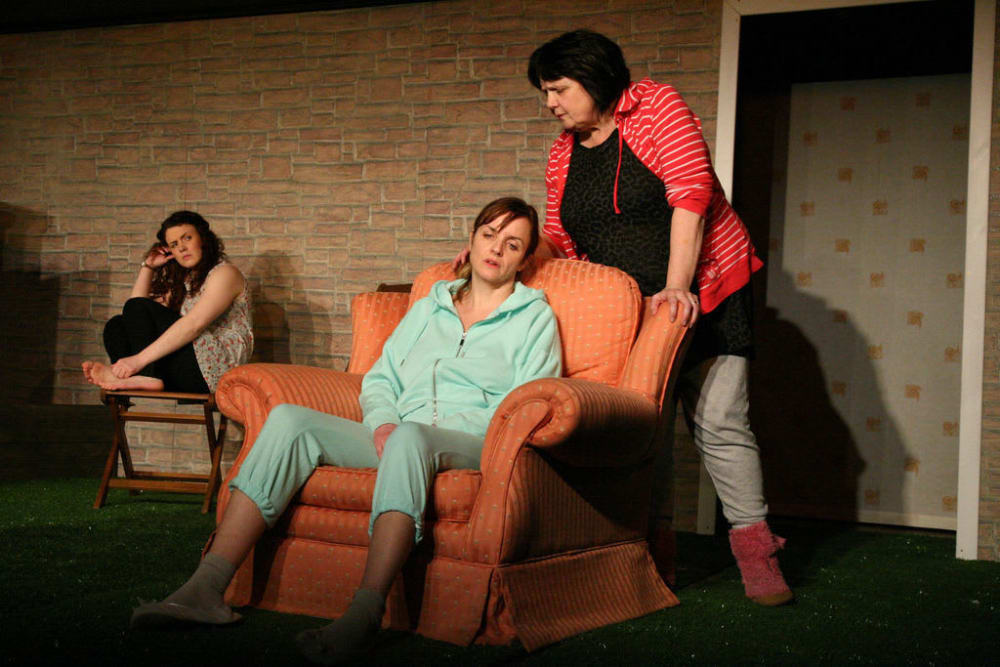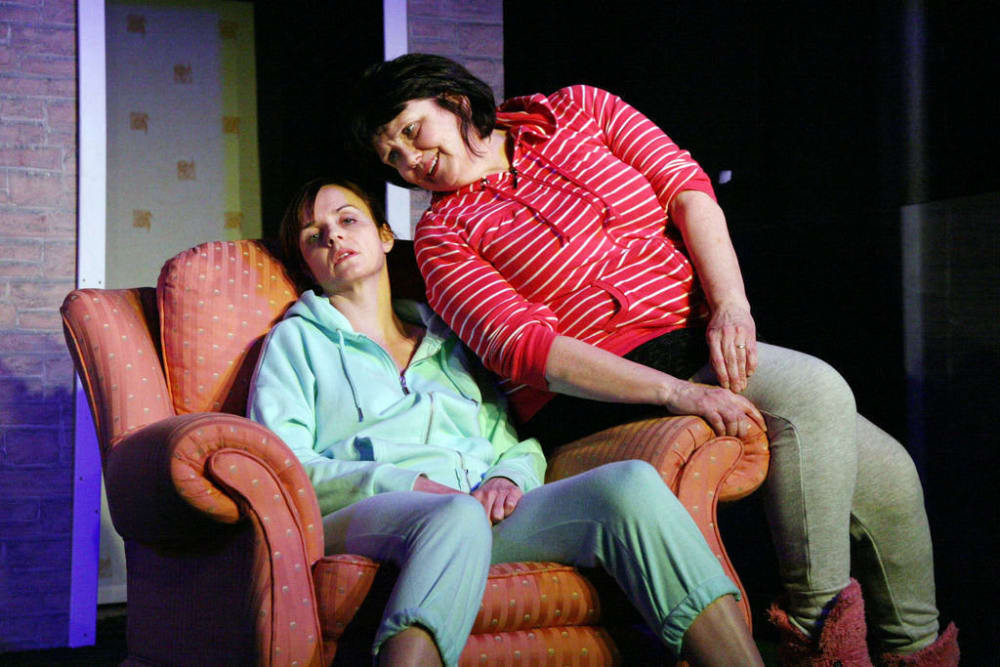 Glasgow's Òran Mór appears to have built an artistically and commercially successful brand with its lunchtime A Play, a Pie and a Pint offerings. Sherman Cymru's Artistic Director Rachel O'Riordan, apparently building on relationships developed during her time in Scotland, has brought it to Wales, Leviathan having arrived here following a week each at the other two other co-producing venues.
Courtesy of Patrick McGurn's pleasingly neat set, we find ourselves in a small garden in the South Wales Valleys, during a brief summer interlude. Trains pass, birds sing, and shirtless neighbours annoyingly mow their lawns, courtesy of Andy Cowan's excellent sound design. David Thomson's lighting effects slickly convey the passing of time and the changing weather.
Karen, who is apparently in some kind of semi-vegetative state, has been seated on the lawn by her mother, Mavis. Karen's daughter, Hannah, complains that placing her in an armchair, rather than on the expensive patio furniture she has mysteriously managed to buy, makes the family look trashy.
Bruised, Matthew Trevannion's tale of alpha male criminality, was nominated for a Wales Theatre Award a few years back. In Leviathan, there is less violence in the air; granddaughter and grandmother bicker constantly, but there is love there. And in the middle lies the cause of at least some of their stress—the stricken, silent Karen.
As far as the audience is concerned, though, Claire Cage's Karen is not wordless. Unheard by her mother and daughter, she deftly spins dense, elliptical monologues, confusedly ruminating on the catastrophes which have laid her low. We gather that she is a former psychiatric nurse who has suffered a trauma…
Mavis—Siw Hughes—is a widow, recognisably rough and ready, fond of an early morning beer, but a devoted carer. Hannah—Gwawr Loader—works in a hairdresser's, has an older boyfriend of whom Mavis disapproves and is given to exasperatedly goading her catatonic mother. Director O'Riordan ensures that there is an easy, believable chemistry between them.
Trevannion's writing is fluent, alternately poetic and naturalistic, and full of crowd-pleasingly dark humour. In this fifty-minute piece he leaves several questions unanswered; in respect of Karen's affliction, the precise nature of the relationship between Hannah and her boyfriend, and Hannah's own health. This is doubtless an intentional strategy, but it frustrates rather than tantalising.
Nevertheless, he provides us with a vaguely optimistic conclusion, and the tone remains lighter than might be expected thanks to a trio of exemplary performances.
The Sherman is no stranger to initiatives similar to A Play, A Pie, and A Pint—several seasons of lunchtime plays were presented, some years ago, in collaboration with broadcasters. Since there is no shortage of writers and actors in South Wales, not to mention directors who are able to squeeze the best out of them (and a target audience who have a proven fondness for both beer and baked goods), this brand seems a perfect fit.
One hopes, therefore, that the thoughtful, tragi-comic Leviathan is the first of many such productions.
Reviewer: Othniel Smith