Liang / Maliphant / Wheeldon: An Evening Featuring Fang-Yi Sheu and Yuan Yuan Tan

Sadler's Wells
–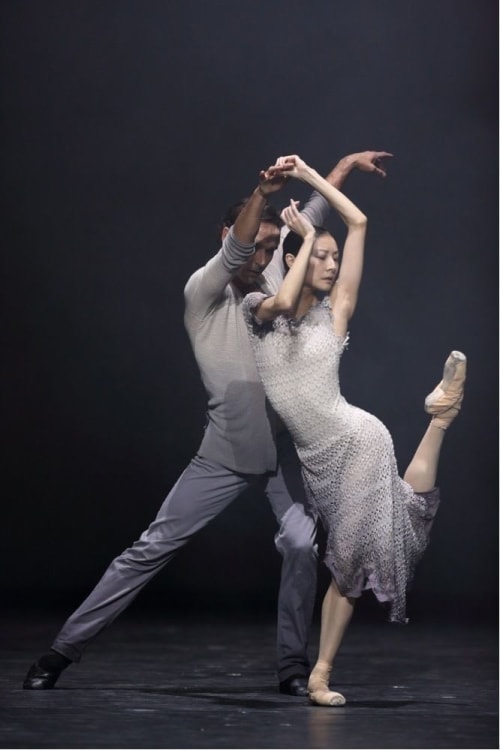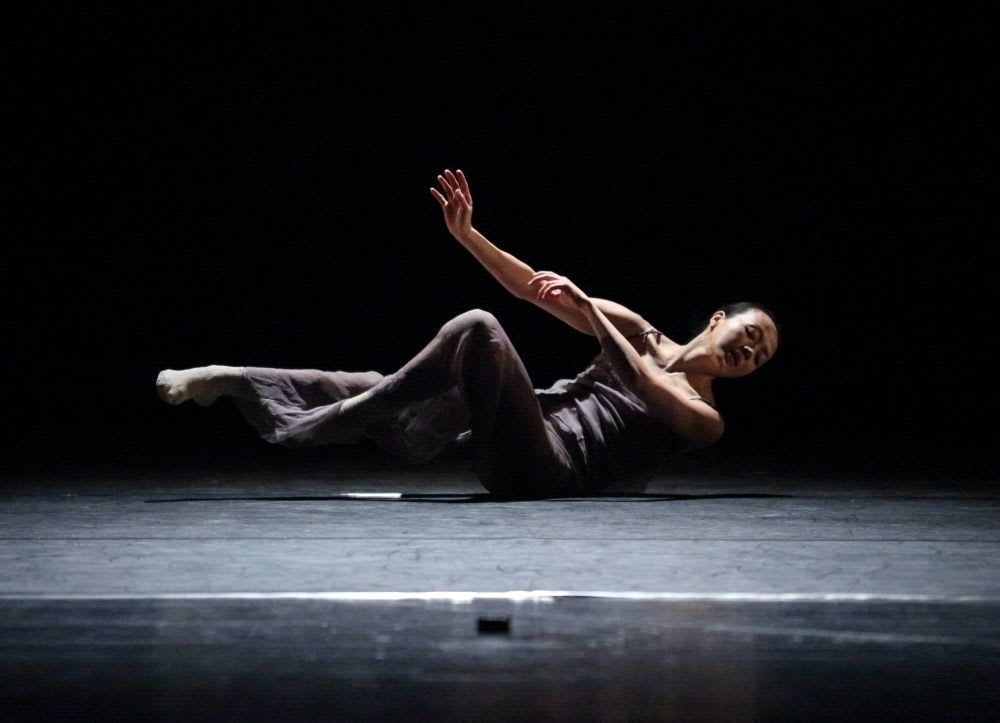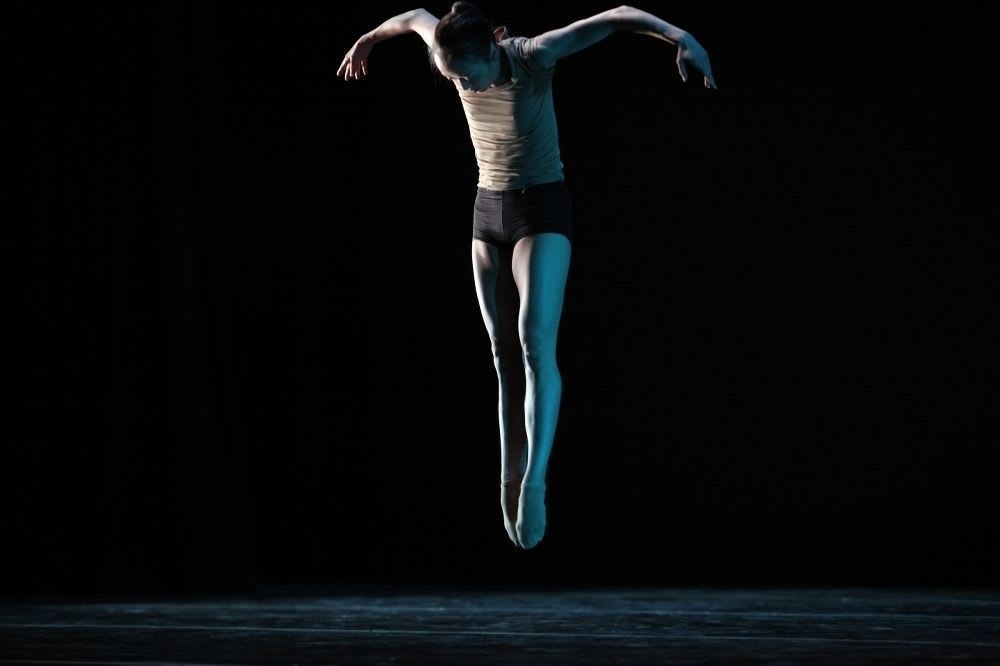 Dance and music have always crossed frontiers and united the human heart.
In a dreamy programme, transcending divisions in dance and culture, classical ballet bonds with contemporary dance in an enticing fusion of bodies with an eclectic choice of music. Ninety minutes (with interval) worth the price of any ticket.
The evening is a showcase for dancers Fang-Yi Sheu and Yuan Yuan Tan, yet it's the choreographers, Liang, Maliphant, and Wheeldon, who are top of the bill. All the cast and crew are at the top of their skills. Of course, it's a symbiotic relationship, of the essence in the arts.
This new British-Chinese cultural collaboration, which premièred in Beijing last year in a co-production with the National Centre for Performing Arts Beijing, Ballet Star Foundation Beijing and Sadler's Wells, is an essential timely example.
Classical ballerina Yuan Yuan Tan (Chinese), and contemporary dancer Fang-Yi Sheu (Taiwanese) give superlative sinuous expression to five short pieces (three UK premières) from choreographers Edwaard Liang (Taiwanese-American), Russell Maliphant and Christopher Wheeldon (British). Wheeldon and Maliphant are both Royal Ballet trained; Liang has danced with New York City Ballet and Nederlands Dans Theater.
Yuan Yuan Tang has been with the San Francisco Ballet since the age of eighteen, becoming principal two years later in 1997; Fang-Yi Sheu is a former principal dancer with the Martha Graham Company—classical and contemporary the Yin and the Yang of the modern dance world.
Liang's opening Finding Light, danced by Yuan Yuan Tan and Damian Smith in Adam Carrée's dark haze to Vivaldi's Concerto in B Major, is fluid, fluent, elegant: arms caress, embrace, hold secure, reach towards the glimmer of blue. Two bodies as one—an outstanding partnership from the two San Francisco Ballet principals repeated later.
Maliphant's new solo work, PresentPast, is specially created for Fang-Yi Sheu. His familiar tropes are all there. Supple movement indebted to martial arts, Michael Hulls's lighting barely picking out the sculptural form of the dancer turning in the semi-darkness.
An arm reaches out, pulls back, circles the head, flows into t'ai chi form. An old recording of Caruso singing Donizetti's romantic Una Furtiva Lagrima breaks the silence.
Light bathes her face, shoulders, arms, as Fang-Yi Sheu dissolves in the music. A blade of grass, a flowing stream, a willow grounded in the earth reaching to the sky, the present rooted in the past. In emotional stanzas her movement fills the stage.
A change in mood, light and tempo: the spotlight now cable patterned, the light flashing, she spins faster and faster in refracted image to Andy Cowton's percussive electronic machine-age mighty sound.
After the darkness comes the bright peachy light. Yuan Yuan Tan and Damian Smith in a romantic crossover piano exercise for two, Wheeldon's 2005 After the Rain mirrors and upturns Arvo Pärt's Tabula Rasa and Spiegel Im Spiegel.
In metronomic pas de deux, she the pendulum with those long legs in soft shoes, the mannequin with flexed feet, he the lever, both refining the incidental choreographic inelegance with a supple subtle grace. And repeat.
Wheeldon's second piece, Five Movements, Three Repeats, the longest piece of the evening, abstract and testing with its faltering repeats, is for four dancers: former Alvin Ailey dancer Clifton Brown joining Fang-Yi Sheu, Yuan Yuan Tan and Damian Smith, four individuals doing their own thing.
Taking its impetus from Max Richter's musical mash-up of the elegiac and the jazzy, violin / cello strings and Clyde Otis / Dinah Washington's This Bitter Earth, Wheeldon's Five Movements, Three Repeats lit by Mary Louise Geiger is a long and lonely blues in the night.
Yuan Yuan Tan on pointes, the others in free form, with a little bit of street dance sneaking in, adagio and allegro, solo instruments, seeking out form in space, come together in hopeful duets, and part.
No false endings in Two x Two, Maliphant's seminal 2009 work. I'd have been happy for it never to end, watching the dancers spin Maliphant's magic in Michael Hulls's squares of separate light.
Neither the ethereal sound nor the thumping drum and bass of Andy Cowton's score can disturb the two inscrutable temple dancers, shaping and measuring time in controlled martial art inflected moves, mystical, mysterious.
A triumph for all concerned, the squaring of the root, a perfect finish.
Reviewer: Vera Liber