Liberian Girl
Diana Nneka Atuona
Royal Court Theatre Upstairs
–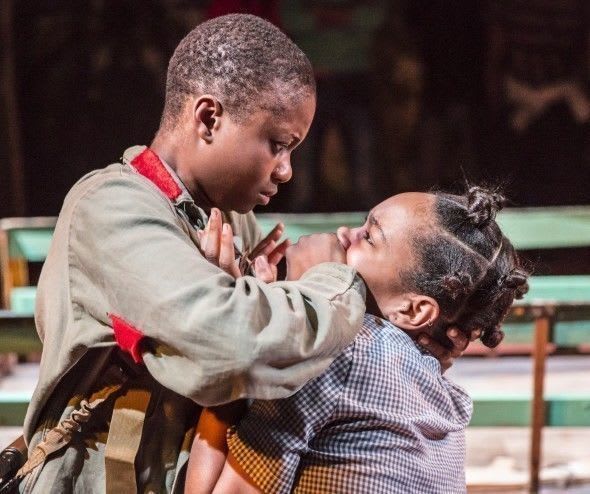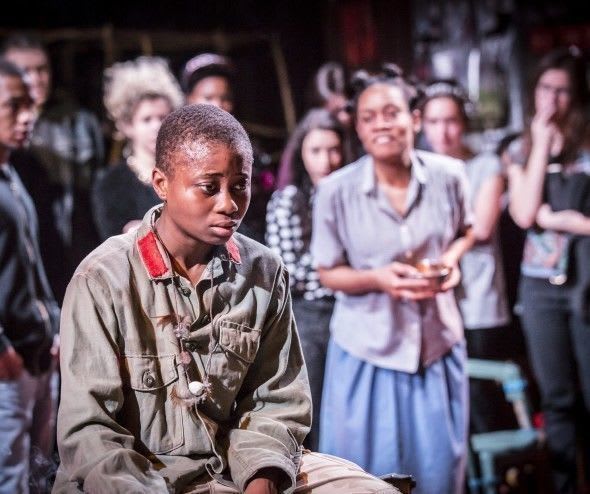 Every reader will almost certainly be familiar with a series of countries in Africa that seem to be constantly at war, frequently with their own fellow countrymen.
Liberia has hit the headlines as often as most during several stormy decades. It is the focus for Diana Nneka Atuona's debut play with a twist about child soldiers.
In the opening scene, we meet Juma Sharkah's 14-year-old Martha as she prepares for a mysterious bush initiation into womanhood that seems certain to involve genital mutilation.
Before she can leave, the rebel army of Charles Taylor, Papay to his devoted followers, arrives spreading death and destruction. Despite warnings, Martha and her grandmother played by Cecilia Noble do not flee in time and find themselves face to face with a pair of teens.
While in this country they would probably get their thrills as football hooligans, in Liberia the wild youngsters carry the power to decide between life or death, while rape is merely a form of light entertainment.
Her grandmother disguises Martha as protection and the prepubescent girl finds herself transformed into a boy soldier, Frisky. The play then follows him through a series of events leading to the taking of the capital Monrovia.
Pathos is injected by the presence of Weruche Opia as Finda, a real girl who realises that her best chance of survival is through an alliance and chooses little Frisky as her protector.
This leads to some comic moments to lighten an otherwise taut, and at times, frightening, 1¾ hours.
Liberian Girl introduces some really talented young actors with exceptional performances from both Juma Sharkah in her professional stage debut and Weruche Opia promising sparkling futures.
It tells a reasonably familiar story in dramatic and often heart-wrenching fashion but is taken far out of the ordinary by an extraordinary, immersive staging directed with great imagination by Matthew Dunster, who capitalises on Anna Fleishchle's scenic design, which goes way beyond what we would normally describe as a set.
It is intended to take braver viewers into the midst of the action, being herded by soldiers and sprayed by dirt, on occasion, as the drama gets dangerously up close and personal leading to a genuinely explosive and stunning finale.
The intention must be to allow the comfortable theatregoing classes of London to share some of the horrors and depredations of children who, instead of schooling, are kidnapped into army regiments and expected to behave more like animals than humans. It gets as close as is possible in a controlled environment to doing just that.
Reviewer: Philip Fisher