Lifeboat
Nicola McCartney
The Jack Studio Theatre
The Jack Studio Theatre
–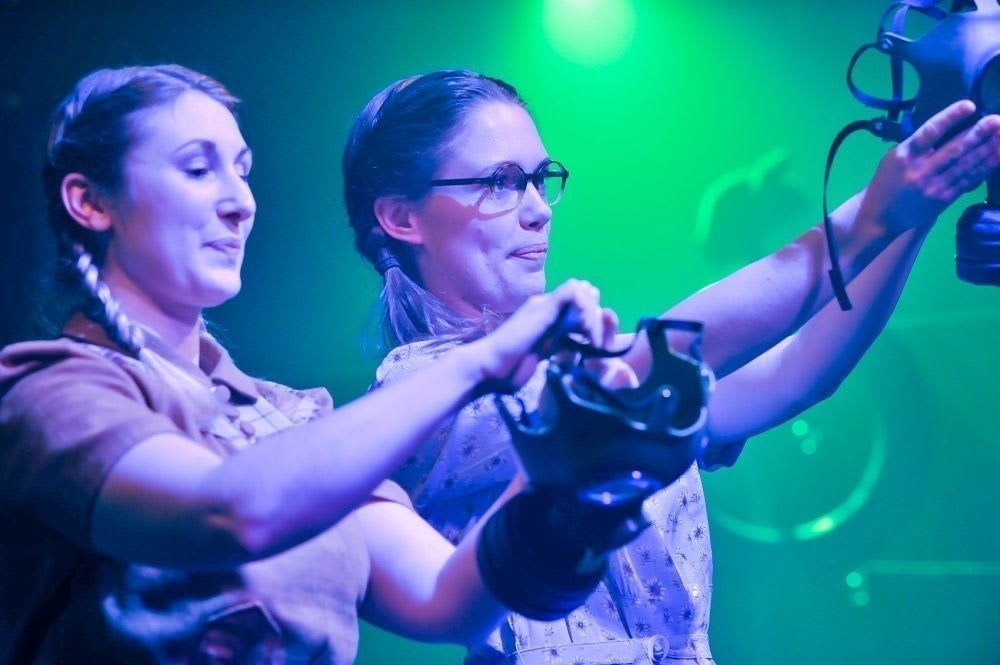 Playwright Nicola McCartney takes as inspiration for her two-hander Lifeboat the survival of two teenage girls after the ship they were sailing on sinks.
Beth and Bess were en route to Canada in September 1940 under the auspices of the Children's Overseas Reception Board (which arranged for children to be evacuated to America, Canada and Australia) when their vessel was torpedoed by a German U-Boat.
77 of the 90 children aboard were drowned with most of their volunteer escorts and the ship's crew—a tragedy of such proportions that the official evacuation scheme was cancelled.
That Bess Walder and Beth Cummings survived for 19 hours holding on to an upturned lifeboat before being rescued is something of a miracle, but McCartney's heroines were also plucky girls who sustained each other through the fearful time.
In scenes that segue neatly back and forth between ship, water and home, the girls' short life stories emerge and because we see everything through their innocent eyes there is an unerring charm to the play's portrayal of wartime Britain and the influences on their young lives.
Beth is the youngest of five children in a one-parent Liverpool family but becomes friends on board ship with Bess who comes from a more privileged family in London and is the eldest of two.
Although from such different backgrounds, they have many things in common and their shared love of singing has the period evocatively created by big movie hits like "Thanks a Million" and "Somewhere Over the Rainbow" which they sing with the appeal of young girls putting on lipstick and imitating the grown-ups.
Such influences wind through the text and there is a touching naïveté to equating leaving for Canada with Peter Pan's "awfully big adventure" and the girls' use of iconic lines like the inevitable "There's no place like home" in this very real and perilous situation.
Over the 70 minutes, McCartney balances the fun and excitement of travelling on ship with tragic details of the sinking—the girl left to drown in her cabin, crushed under a wardrobe, the small children drowned as the lifeboat filled with water.
Although based on truth and poignant though the storytelling is, the play for me lacks substance and its happy ending is all too orderly and rather cloying.
What gives this Lifeboat ballast are the engaging performances of Lindsey Scott and Claire Bowman as Beth and Bess and the production itself under the direction of Kate Bannister.
Scott and Bowman effortlessly slide in and out of playing the supporting characters in each other's lives and between the changes of scene which are executed with spotless technical support.
The shipwrecked girls sway, buffeted to the pulse of McCartney's rhythmic text and sound designer John Elliot Barton's waves. He creates with lighting designer Tom Kitney a strikingly atmospheric underwater tableaux.
These are the features that stay with you and not any palpable sense of the true horrors endured by the two girls.
Reviewer: Sandra Giorgetti