The Lightning Play
Charlotte Jones
Almeida Theatre
(2006)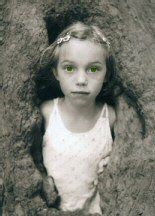 Charlotte Jones is an adventurous writer and therefore, it is inevitable that as well as major hits like Humble Boy, she will also have some misses. The Lightning Play is most unusual with its mix of social comedy and something very much darker.
Middle-aged Max Villiers is a ghost-writer of the tabloid school, who has just landed the plum assignment with a marginally brighter than average Page 3 Girl. His problem is that while he has no difficulty delving into the souls of his subjects, he cannot do the same for himself.
This puts unbearable pressure on him and also his equally unfulfilled wife, Harriet. They may have a superbly-designed modern home, designed by Lez Brotherston, complete with a brand new 65 inch plasma screen, but Harriet yearns for some kind of spirituality, while all those material goods are not making Max happy either.
The play takes place in North London on Halloween and, at times, the trauma can rival the dozens of dreadful movies that are also set on 31st October. The Villiers need to bare their souls but to start with both go for the simpler delights of young flesh and, in Harriet's case, rug addiction.
This inauspicious day also ticks on improbable meetings, shown in flashbacks that eventually bring together an unlikely sextet for the cocktail party from Hell.
The home team are joined by Lloyd Hutchinson's bearded and parka-ed Eddie, an old school chum of Max's who thirty years on is still looking for his purpose in life, having tried little except a novitiate in a Carthusian monastery. He is picked up while rambling by odd Jack, the funny Adie Allen. She is an earth mother type who is even more at sea in society than her new beau.
Representing normality are Imogen and Marcus Cumberbatch (Katherine Parkinson and Orlando Seale), she 38 weeks pregnant and loudly irritating, he an upper class twit of a DEFRA civil servant.
Charlotte Jones relishes the comedy of the situation that she has created and so does her audience but the writer also realises that more is required. This is delivered in the form of Anna, the Villiers' unseen daughter who has become a peace activist in Ramallah to escape from the unhappiness of her home.
By the end, with lightning flashing and secrets revealed by the bucketload, one can sympathise with the hosts and begin to obtain an understanding of why they have become the people that they are, both toying with manic depression.
The Lightning Play is at times both funny and shocking and reveals surprising depths. While the Villiers are well drawn, the others, with the partial exception of Eddie, are types designed to explain them rather than real people.
Under Anna Mackmin's direction, the pace and drama build so that the journey takes the audience from incomprehension to horrified fascination in two hours. In doing so, she is helped by the excellent Matthew Marsh playing Max, well supported in particular by Lloyd Hutchinson.
Reviewer: Philip Fisher