Lights Up: Welcome to Iran
Nadia Fall
Theatre Royal Stratford East / National Theatre / Lockdown Theatre / BBC Radio 3
Released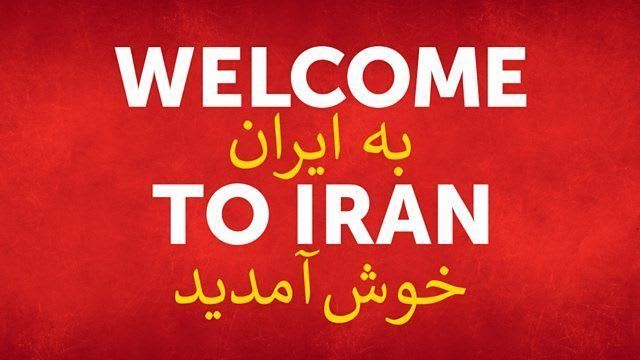 Welcome to Iran is yet another play that was prevented from appearing on stage by the pandemic but has then been rescued by Lockdown Theatre and BBC Radio.
The piece, written and directed by Theatre Royal Stratford East's Artistic Director, Nadia Fall, was due to open in the spring of last year at the theatre, prior to a transfer to the National Theatre. Instead, this likeable piece has had to be re-invented for a sound medium and, for the most part, works a treat.
That is partly due to a carefully conceived, semi-autobiographical script with a winning central character. The experience is then greatly enhanced by the renowned wonders of the BBC Sound Effects Department designed by Alexandra Braithwaite, complemented by some well-chosen songs composed and sung by the play's star Maimuna Memon, along with Kareem Samara.
The 2¼-hour-long plot is effectively a picaresque travelogue following the fortunes of Miss Memon's Mancunian Ava as she visits her family in Iran. In pre-history, her mother had met a handsome Iranian guitarist and fallen pregnant before returning home. Decades later, communications continue between Ava and her warring half-brother and half-sister (Nicholas Karimi playing angry Reza and Isabella Nefar as scared Leila) even after the death of their father.
The play entertains as we join Ava in what the playwright describes as "a love letter to people in the country", first making a pilgrimage to the family home in Shiraz, before taking a riskier trip to Tehran. During the picaresque and colourful journey, and much against sister Leila's better judgement, she is accompanied by an awkward and perennially irritating local guide, Karina Fernandez as Fatemeh, who offers echoes of the bad old days in the USSR, when visitors were strictly controlled.
As Ava bumps into people, they are given opportunities to tell their own stories. These testimonies can be anything from stories of martyrs from Saddam's war to tales of illicit parties and love, the difficulties faced by lesbians and the threat from the morality police and their even more serious associates, the feared Revolutionary Guard.
Throughout, we are made aware that Iran can be a very unsafe place for locals but also visitors, with reference made to the plight of Nazanin Zaghari-Ratcliffe and the holiday potentially thrown into turmoil by the UK government's recommendation that its nationals should escape while they can.
Welcome to Iran operates on two levels, as a somewhat soapy family drama but also an exploration of contemporary Iran, seen through the eyes of both residents and visitors.
By the end of the play, listeners will have learned a great deal but, sadly, may feel even less inclined to visit the beautiful but benighted country at its centre than might otherwise have been the case.
Reviewer: Philip Fisher