Linda
Penelope Skinner
Royal Court Theatre Downstairs
–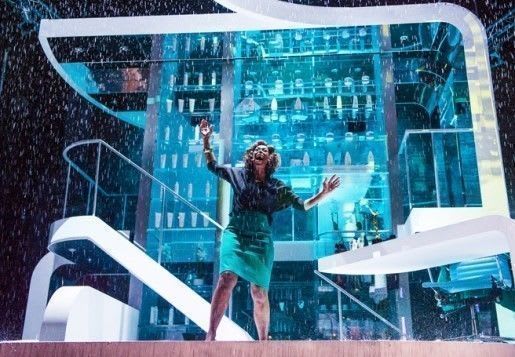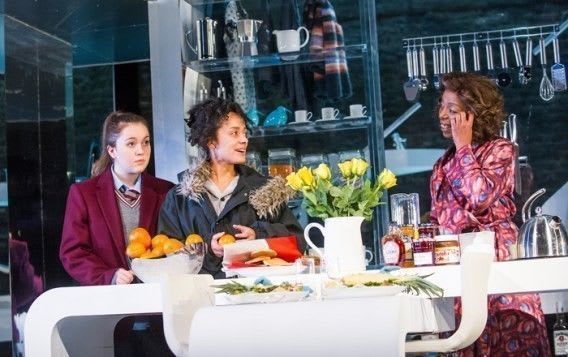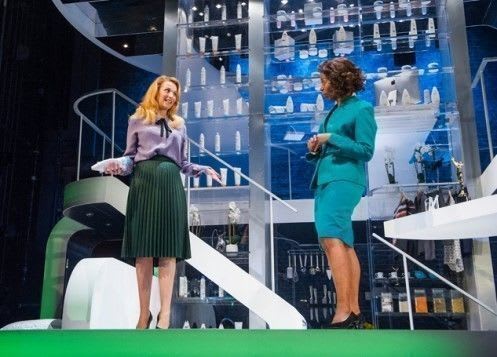 At the beginning of Linda, the protagonist's teenaged daughter Bridget protests that not only are there no good roles for women in Shakespeare but few in any other form of drama.
On reflection, her statement is empirically sound, as one watches a piece with feminist tendencies, which still feels unique. That is because viewers will quickly realise that, even four or five decades after the first heyday of feminism and a century after the suffragettes had their 15 minutes of fame, there are few other plays that project a 55-year-old woman into the limelight, as happens to the titular figure on Es Devlin's spectacularly stylish, revolving modernist set.
This project was almost derailed before it started when its star, Kim Cattrall, was obliged to withdraw only a couple of weeks before opening night. Bravely, with only 10 days to rehearse, the intrepid Noma Dumezweni stepped in and has made the central character her own.
Despite still being on the book for opening night, the actress delivers a stellar performance that can only get better once she has fully mastered her lines.
Linda Wilde is a special lady who has risen to the second tier of her marketing company on the back of the kind of confidence that allows someone to say "I'm not just pitching an ad, I'm starting a revolution". Ironically given the events that follow, the product she is selling is an anti-ageing cream.
The sad fact is that, despite her potential as a female icon, Linda's patronising, insensitive boss Dave played by Ian Redford is seduced by the competing charms of Amy Beth Hayes's shallow, simpering Amy, an icy 25-year-old blonde who could easily have stepped out of a horror movie.
If life at work is challenging, the home brand seems a little more settled, although that presents its own challenges.
Dominic Mafham as teacher husband Neil is so tied up in work that he hardly notices his wonderful wife, showing more interest in his new hobby as a putative pop star, not to mention a flame-haired lead singer half his age.
Karla Crome gives a strong performance in the role of elder daughter Alice, a bright girl without a job whose future was devastated by an experience which we would now characterise as sexting accompanied by cyber bullying in her GCSE year.
The sanest of them all is Imogen Byron's young Bridget, who rides out almost all of the many disasters that this play has to offer with commendable aplomb.
The first half of this 2¾-hour piece presents a refreshing view of the difficulties faced by "invisible" women in their 50s as personified by the eponymous heroine.
While the men tend to be ciphers, their female colleagues get good opportunities to deliver meaty speeches that together present a picture of where we currently stand in the battle of the sexes.
After the interval, Penelope Skinner seems to lose faith in her character and story, creating innumerable complications that threaten to turn a credible drama into something that veers towards soap opera.
Even so, under the direction of Michael Longhurst, a very strong cast supports a plucky leading lady who steps up to the mark perfectly in a play that should provoke much thought, particularly amongst those many Masters of the Universe who enjoy nights out at the Royal Court.
Reviewer: Philip Fisher