Little Black Book
Jean-Claude Carrière, Translated by Solvene Tiffou
Park Theatre
–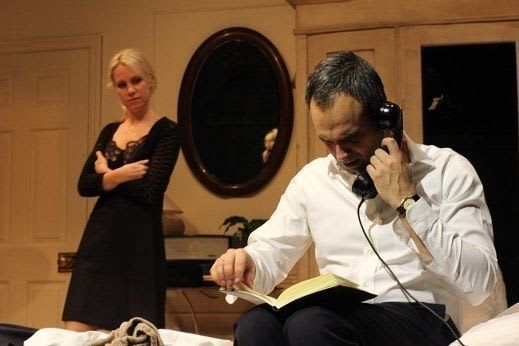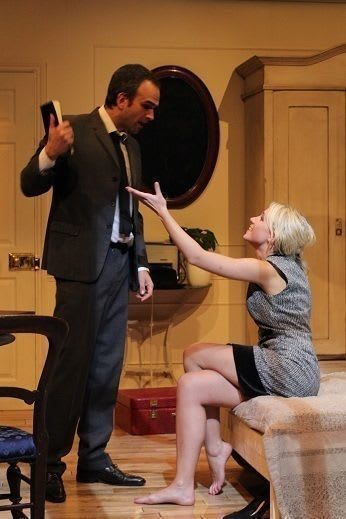 Jean-Claude Carrière was Luis Buñuel's right hand man on many of the great auteur's best-known films including The Discreet Charm of the Bourgeoisie.
Before this production in the Park 90 studio, few on this side of the channel would even have been aware that he was also a playwright.
This two-hander is something of a surreal fantasy of male wish fulfilment, featuring a Parisian lawyer in whose minuscule apartment the charming comic drama is played out.
Jean-Jacques might be mildly autobiographical and if he is, the writer had a very healthy sex life since, at the start of the two-hander, his Little Black Book of conquests already contains 134 entries.
Rather like The Man Who Came to Dinner, Jenny Rainsford's Suzanne strolls in and instantly makes herself at home. From the first, Gerald Kyd as the irritated advocate is no match for this sexy blonde Mademoiselle.
For the next 80 minutes, the playwright enjoys toying with his audience as much as the mysterious visitor teases a host who swiftly falls in love, much to his own surprise.
If this sounds like a male dream, it might well be but the two actors inhabit their characters fully enough for what should be an unlikely tale to make a good deal of sense to the extent that viewers will begin to question their own views on love and attraction.
Director Kate Fahy is better known as an actor but does a fine job of realisation. She also managed to fill the opening night audience with a bevy of stars, creating a cast reunion from Edward Albee's The Goat, or Who is Sylvia? with Jonathan Pryce (who just happens to be Miss Fahy's husband) and Eddie Redmayne enjoying a slim but highly intelligent play in a similar genre.
Little Black Book is a very enjoyable piece that will please Francophiles who enjoy films of the Nouvelle Vague but also anyone who likes quirky love stories.
Reviewer: Philip Fisher