Little Thing, Big Thing
Donal O'Kelly
Fishamble
Assembly George Square Studios
–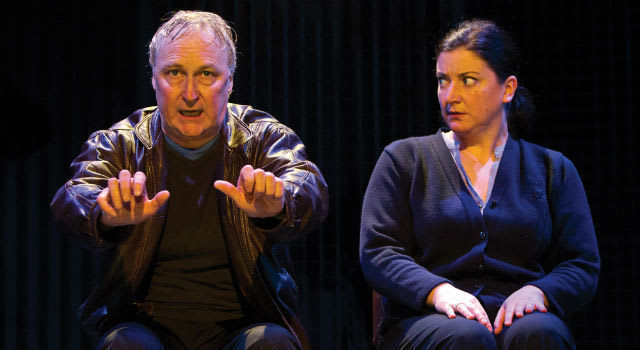 Donal O'Kelly has written and stars in one of the strongest plays on the Fringe this year.
His comic story, pairing a petty gangster with a missionary nun, grips throughout its 80-minute duration, even providing an ending that is bravely unorthodox.
O'Kelly and Sorcha Fox play all of the parts, using their vocal and acting skills to distinguish between a wide selection of generally insalubrious characters.
The plot is almost irrelevant but sees Sister Martha returning from Nigeria to Dublin with a roll of incriminating film that streams of bad guys try to scare her into giving up.
Her only assistance comes from Larry, a dodgy partner who is on parole after serving ten years in prison, largely as a result of a drug habit.
While the action is so limited that Little Thing, Big Thing might make a perfect radio play, the good natured humour, almost perfect construction and expert direction from Jim Culleton for Fishamble make this an unmissable thriller with eco credentials and many laughs.
Reviewer: Philip Fisher