Little Women the Musical
Book by Allan Knee, music by Jason Homeland, lyrics by Mindi Dickstein, based on the novel by Louisa May Alcott
Katy Lipson for Aria Productions
Hope Mill Theatre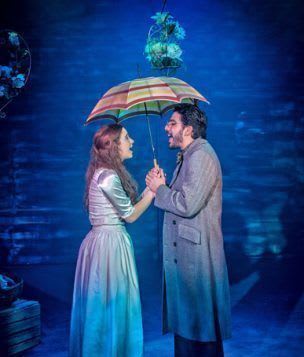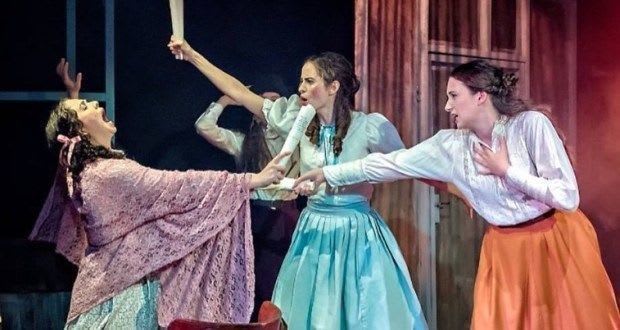 Little Women the Musical feels like a perfect fit for the warm and welcoming Hope Mill Theatre, which is situated in an old cotton mill overlooking Manchester City's Etihad Stadium and specialises in small- to mid-scale musicals.
This version of Louisa May Alcott's classic novel of the American Civil War played on Broadway in 2005 with Sutton Foster as moody, tomboyish aspiring writer and all-round pain Jo in 2005 and now gets a very worthy European première.
The play, set in Concord, Massachusetts on the Union side of the Civil War, is packed with memorable and well-defined characters.
Despite her limitations, Jo, like all four of the March sisters, is lovable in a very individual way, which guarantees that the audience quickly becomes invested in their tales of love, woe and struggle against life's vicissitudes.
The underlying story will have you in tears, as the sorority and Anna Stolli, as their kindly Marmee, bear up under the shadow of army chaplain Father's absence and an ensuing illness that threatens his life and their harmony.
Headstrong Jo, whose cuss of choice is the splendid "Christopher Columbus", introduces us to Jemima Watling as Meg, a shy beauty, Katie-Marie Carter taking the role of Amy who being so similar to Jo constantly fights with an older sister who is a hidden role model and Cathy Read's underwritten Beth, kindness personified in a fashion that is almost too good for this world.
Outside the immediate family, two men make a play for Jo's hand. Connor Hughes is rich Laurie and Johan Munir intellectual Professor Bhaer. Virge Gilchrist's brisk Aunt March has money and a good, if well-hidden heart. In this production she also has a lovely singing voice participating in a powerful duet with Jo, "Could You".
While many of the songs advance the plot without staying long in the mind, the sweet duet "Off to Massachusetts" and "Astonishing" immediately before the interval catch the ear. In the second half of a charming 160 minutes, "The Weekly Volcano Press" is the rousing pick.
A talented cast and five-strong band ensure that this is a highly enjoyable evening. In the lead as Jo, Amie Giselle-Ward can really belt out a song and, though some of her acting can seem a little large for the front rows of a relatively small space, she catches her character's contrariness impeccably, conveying emotion and concern with equal facility.
Hope Mill, in association with Katy Lipson's Aria Productions, has already achieved two London transfers and this gripping, family-friendly rollercoaster ride of the emotions might well provide a third.
Reviewer: Philip Fisher