Little Fish
Book, music and lyrics by Michael John LaChiusa (suggested by the short stories of Deborah Eisenberg)
JQ Productions and Treasuretrove Productions in association with Neil McPherson for the Finborough Theatre
Finborough Theatre
(2009)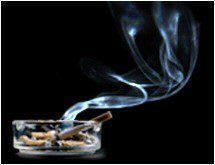 What a difference a decade makes. Michael John LaChiusa's 2003 work, Little Fish, is a big leap away from First Lady Suite which I saw earlier in October and which frankly was rather a struggle.
Little Fish is much easier to like and admire with less cliché and more insight in the lyrics and an altogether more appealing score: occasionally dissonant, but also occasionally beautifully melodic with well-turned pastiches. The problem remains though that the likable or admirable qualities are not sustained throughout the piece with the gaps in between seemingly burdensomely long although the running time is a crisp 90 minutes.
With a firm New York setting and the predication that all the action and story concerns a single girl and her friends, it is inevitable that, there will be comparisons with Sondheim's Company. And such comparisons are justified though LaChiusa's New York has a coarser more disturbed contemporary ring to it.
Charlotte, the principal character, is a writer whose journey of self-discovery is triggered by giving up smoking. The premise is a bit lame but as friends gather round to give advice, Charlotte replaces one addiction with another - exercise. As she obsessively runs and swims we see her haunted by previous episodes in her life which, put against her current one, reveal the extent to which she is decoupled from those around her and her own self.
The realisation that she is running away from herself and that the little fish - a rather overworked metaphor - needs to swim with the other little fishes arrives with a suitable musical peak but fails to be uplifting. The overall impression is of a lack of weight and an abundance of mundanities.
Musical director Richard Bates has done a great job with what is essentially an unconventional piece, though the volume needs scaling down for the size of the venue, and director Adam Lenson and choreographer Nicholas Cunningham make good use of the open space provided by Bec Chippendale's creative and practical set which echoes the New York skyline.
It's a hard task for Julia Worsley to make detached Charlotte endearing but she nonetheless lacks presence. Laura Pitt-Pulford and Lee William-Davis stand out as Charlotte's friends Kathy and Marco. Their individual numbers are packed with emotion, moving but not over-sentimental and convincing in their influence on Charlotte.
Katie Foster-Barnes' sweetly-sung Anne opens Charlotte's eyes to the perils of emotional flotsam and stands in sharp contrast to the sassy Cinder of Alana Maria, the flatmate who tells it how it is.
Nick Holder's cameo as the sleazy martini-quaffing Mr Bunder is very funny as is Michael Cantwell's pompous ex-boyfriend Robert whose put down of Charlotte's writing is to tell her that she is "devoid of taxonomic intention".
Little Fish is not always unexacting but it is a worthy alternative to formulaic feel-good musicals.
"Little Fish" plays until 21 November 2009 on Tuesday to Saturday evenings with a Saturday and Sunday matinee. Running time is approximately 90 minutes
Reviewer: Sandra Giorgetti