Livietta e Tracollo (La contadina astuta)
Giovanni Battista Pergolesi, Libretto by Tommaso Mariani
La Petite Bande
Luna Theater, Brussels
From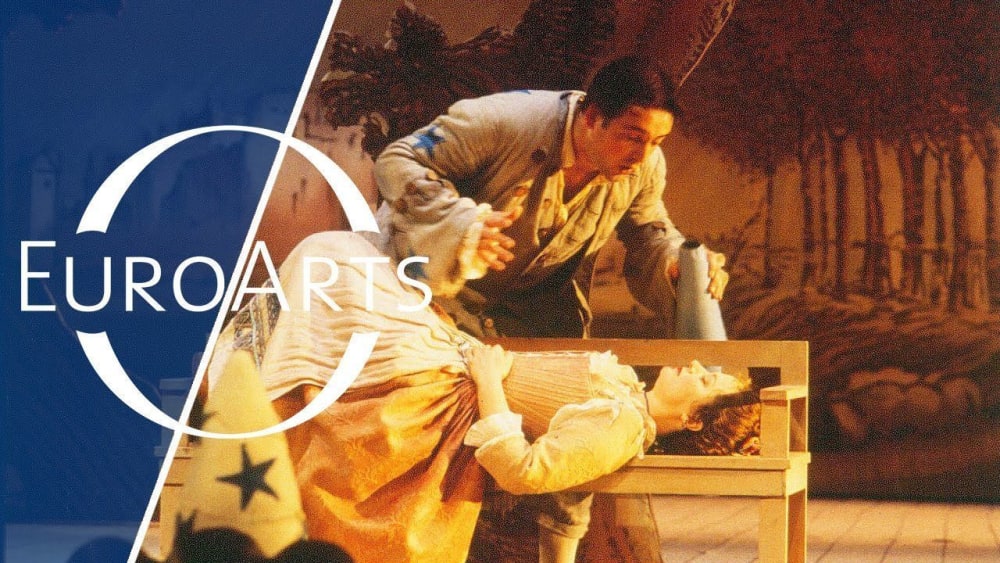 Giovanni Battista Pergolesi's Livietta e Tracollo, which premièred in Naples in 1734 and was performed initially between the acts of a more serious opera, proved so popular, it was then regularly performed on its own throughout Europe in the 18th century. It's in two acts and lasts only 42 minutes. Sadly, Pergolesi died of tuberculosis two years later, at the age of 26.
Livietta, a young peasant girl, disguises herself as a male farmer. Tracollo, a prowler, disguises himself as a poor pregnant Polish woman and begs for alms. She pretends to be asleep. He steals her necklace. She threatens to have him arrested. He begs for mercy and, escaping her noose, he returns, this time disguised as an astronomer. She pretends to be dead and he is completely fooled.
There is no visible love between them and yet, amazingly, she agrees to be his wife. What on earth is an astute girl like Livietta doing marrying a silly boy, a country bumpkin, a rascally incompetent thief?
The present production, directed by Ferrucio Solleri, conducted by Sigiswald Kuijken, was performed at the Luna Theatre in Brussels in 1996 in a double bill with Pergolesi's La Serva Padrona. Nancy Argenta is Livietta, the cooing dove. Werner van Mechelen is Tracollo, the bleating goat. I am not surprised that this Baroque opera is rarely performed these days. The singers struggle to be funny.
Livietta e Tracollo can be seen online free on the EuroArtsChannel. But I would see the Italian composer's witty and sparkling La Serva Padrona first. A landmark in opera buffo, it is a much better intermezzo, musically, dramatically and comically. There are many recorded versions available. The one I enjoyed most was on Swiss TV.
Reviewer: Robert Tanitch