Lloyd Langford: Old Fashioned
Lloyd Langford
Pleasance Dome
–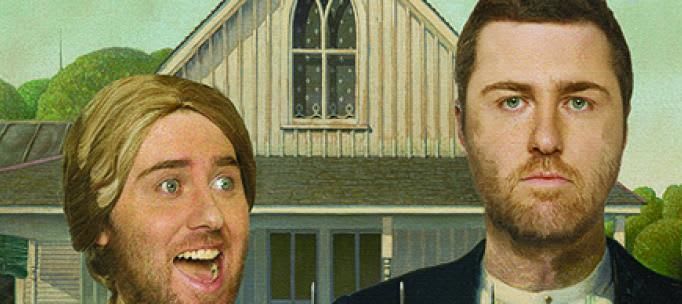 Lloyd Langford looks unprepossessing as he stands in front of an expectant audience wearing a dizzyingly checked shirt and jeans sipping from two glasses, one of water the other a short.
His diffident delivery lacks even an ounce of aggression, which is refreshing in this industry, and it isn't entirely clear whether much of his 2014 set is scripted.
Pleasing, ordinary-looking Welshman's musings loosely collected around a title of Old Fashioned are frequently genuinely funny, which owes much to his sense of the absurd.
Rather than telling long jokes, Langford's appeal lies in his ability to make shrewd and often original observations about life today, involving his audience without lambasting them.
Whether talking about Scottish pandas, gigging in Dubai or the Royal Family (he would rather have a pair of conference pears each week than help a wealthy family to spend our money) this comic makes audiences laugh.
Riffing around a dozen or more different topics in an hour, the humour keeps coming, making this a low-key but enjoyable set that should have wide appeal.
Reviewer: Philip Fisher