London Assurance
Dion Boucicault
Irish Repertory Theatre
Francis J Greenburger Mainstage, Irish Repertory Theatre, New York
–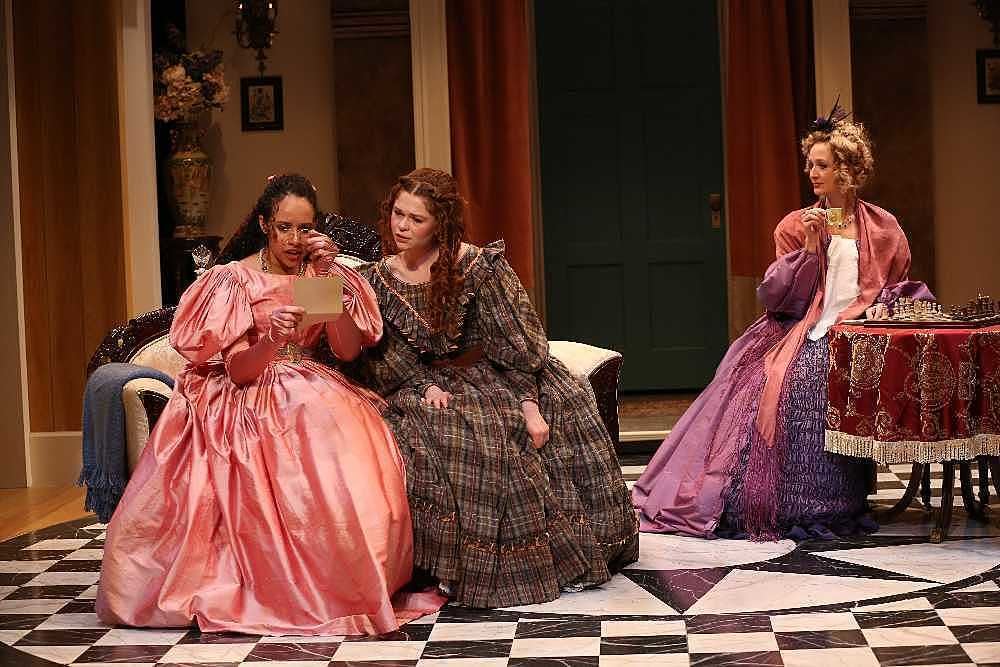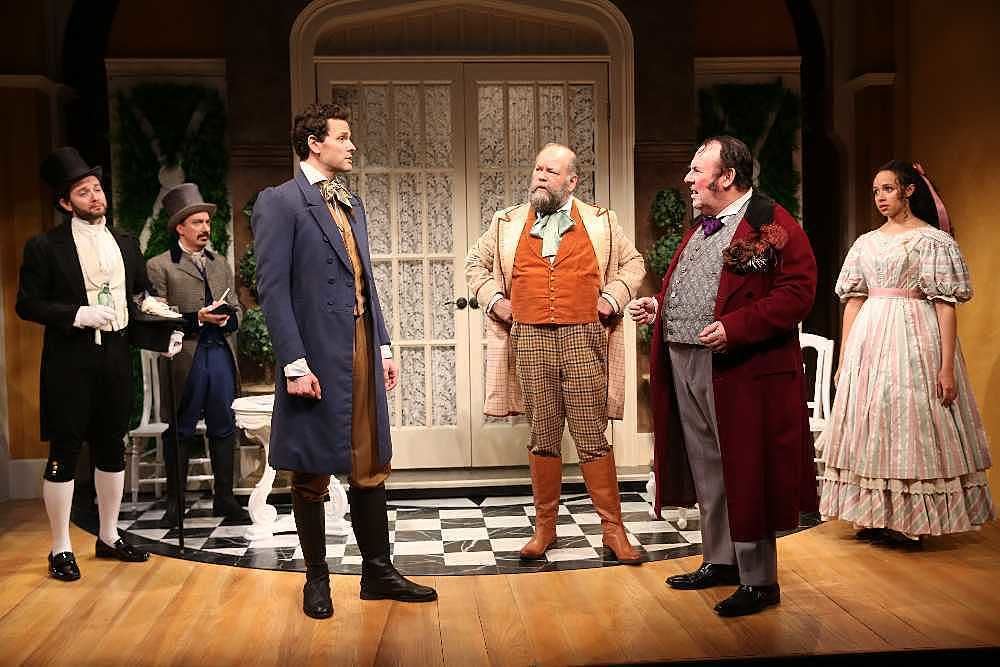 London Assurance is an atypical example of the work of one of the best-known Irish playwrights from the middle of the 19th century.
Dion Boucicault was famed for his Victorian Sensations, literally cliffhangers featuring damsels in distress being rescued from runaway trains and evil uncles by handsome, moustachioed heroes.
Instead, this play is a very funny comedy of manners set in 1841 in London's Belgravia and amongst the horsey set in Gloucestershire.
As in so many of the best period comedies, the central figures are a lecherous old man and an innocent orphan with an inheritance.
Colin McPhillamy plays Sir Harcourt Courtly, a decent enough old buffer, if somewhat pompous. Due to the strange terms of her father's will, sweet Grace Harkaway played by Caroline Strang must marry him or lose £15,000 a year.
There are many subplots and some main ones that are sent along to complicate their plans. To start with, the old man's son Ian Holcomb as Charles lives a rowdy life but wishes to hide this from Papa. He has also acquired the strangest of friends in Craig Wesley Divino's Dazzle, the ultimate hanger-on.
What seems like a complex enough story takes on additional elements on arrival in the country. Rachel Pickup is perfectly cast as lovely, lively Lady Gay Spanker, who practically seduces Sir Harcourt to aid her friend Grace.
This lady's motives may be honourable but inevitably offend her elderly husband Dolly, played by Robert Zukerman.
The evening builds to a wonderful finale, with just about every loose end tied up in satisfying fashion.
Director Charlotte Moore expertly marshals her large company on a very appropriate but compact set designed by James Noone. She also benefits from a splendid soundscape courtesy of M Florian Staab and introduces a series of generally physical gags, most of which enhance the comedy without getting in the way of the text.
If one can ignore the odd dodgy accent, the cast is splendid, with Colin McPhillamy notable and the female members very much in the ascendant, in every sense.
Rachel Pickup is a delight, while Caroline Strang conveys mock innocence but also innate intelligence with little more than the raising of an eyelid. Playing the impudent but helpful lady's maid Pert, Meg Hennessy also catches the eye.
London Assurance is an extremely funny play and this 2¾-hour production from Irish Rep does the work full justice and comes highly recommended.
Reviewer: Philip Fisher