Long Day's Journey into Night
Eugene O'Neill
Stratford Festival Theatre, Ontario
Stratford Festival Theatre, Ontario
From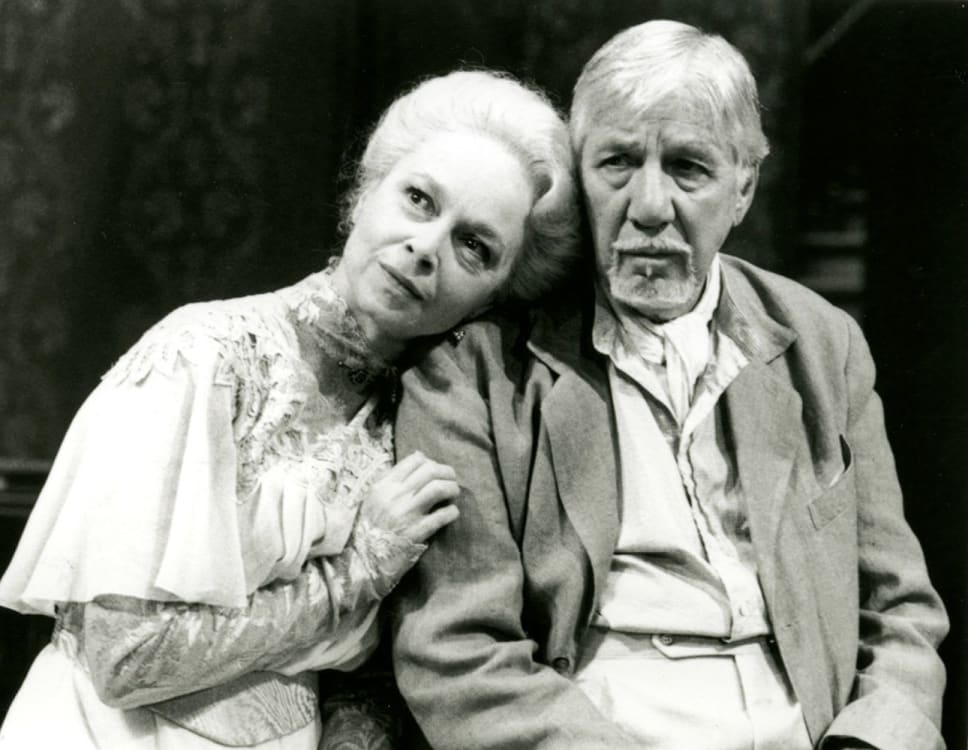 To date, the Stratford Festival online offering has largely been limited to beautifully interpreted versions of the works of William Shakespeare.
In the new season, the company is spreading its wings more widely as demonstrated by this video of Eugene O'Neill's classic semi-autobiographical family drama, directed on stage in 1994–95 by Diana Leblanc and subsequently filmed by David Wellington in 1996.
For the avoidance of doubt, this is a film rather than merely the recording of a stage production and that fact becomes obvious in the opening moments as we are given time to admire John Dondertman's meticulous set design featuring rooms in a packed, booklined house.
This is the residence of William Hutt's penny-pinching actor James Tyrone, Martha Henry as his wife Mary and their two sons. Peter Donaldson is James Jr., obliged to follow reluctantly in his father's thespian footsteps and Tom McCamus, the surrogate for playwright himself, Edmund a drifter trying to launch a career as a journalist.
It doesn't take long to discover that this is a troubled family, at war with itself. Mary has only recently returned home from a sanatorium, while Edmund is suffering from consumption or tuberculosis and Jamie has lost his way in life, unwilling or unable to follow in his father's footsteps beyond a shared fondness for whisky and loose women.
They are big boots to fill, since James Tyrone was the leading actor of his day, although that day is now fast heading into history and, long before, he had chosen mammon rather than artistic excellence.
Although it is a detailed depiction of O'Neil's Irish-American family, this is also a play about delusion and evasion as well as the failure of the Great American Dream. While all of the acting is of the highest quality, Martha Henry excels in presenting a detailed portrait of a sad addict, still able to remember the days when her life was happy and carefree but now a slave to morphine, thanks to the lazy behaviour of a quack doctor.
William Hutt's moment comes with a speech remembering the vicissitudes of a penurious childhood, while Tom McCamus is always sympathetic and convincing in a play where changes of mood happen on the instant. Around Mary, the other family members are in argumentative strife, unsure how best to help her, while dealing with far too many troublesome issues of their own.
Where Eugene O'Neill goes beyond the average is in creating characters with incredible depth, given the kind of detail more familiar in novels than on stage.
This is a satisfying and welcome revival, worth viewing for its interpretation of a classic play and some wonderfully rounded performances.
If you are unable to catch the free stream, which ends at lunchtime on 7 November, a vast selection of top-quality Stratford Productions is available on subscription at the special introductory price of Can$10 a month.
Reviewer: Philip Fisher