Long Live the Little Knife
David Leddy
Fire Exit
Traverse Theatre
–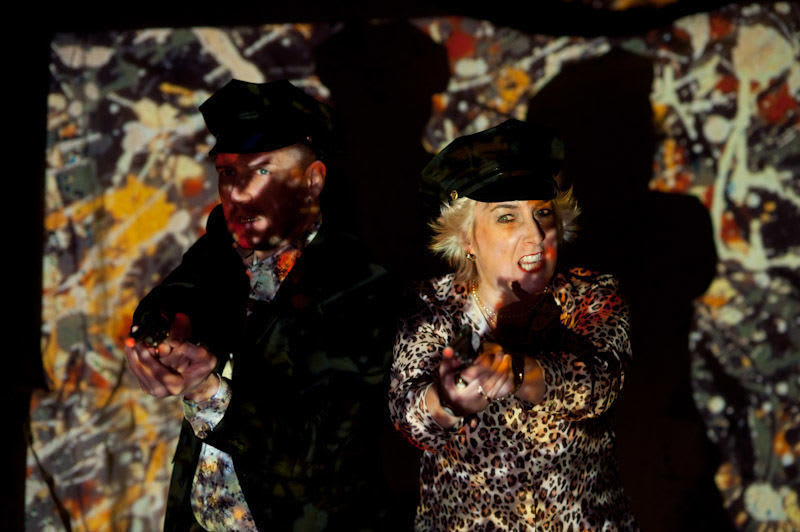 Long Live the Little Knife is a characteristically quirky take on the art world by David Leddy, who also directs.
The two-hander is built on the versatility of his actors, Wendy Seager and Neil McCormack, both of whom have a way with accents.
They perform in an all-encompassing setting designed by Ali McLaurin, in which the seats, floor and walls are all covered with paint-spattered dustsheets, to get the audience into the mood for a tall tale that involves faking the work of Jackson Pollock.
The main characters, Liz and Jim, are lowbrow artists but of the con rather than paint variety, mixing with low lives and always seeking the main chance.
After a variety of unsuccessful ventures, each of which ends in a death threat from a more serious rival, they finally fall into the best scam of their lives.
This involves art forgery and triple-crossing, with a projected outcome that could lead to retirement, though gaol always seems more likely.
Using a variety of means, the pair narrate their own stories and play all of the ancillary characters in an enjoyable 75 minutes that flies by.
Viewers will learn a little about the art world and a fair amount about human nature, although fun is probably more significant than education on this occasion.
Reviewer: Philip Fisher