Loot
Joe Orton
The Watermill Theatre, Newbury
Park 200
–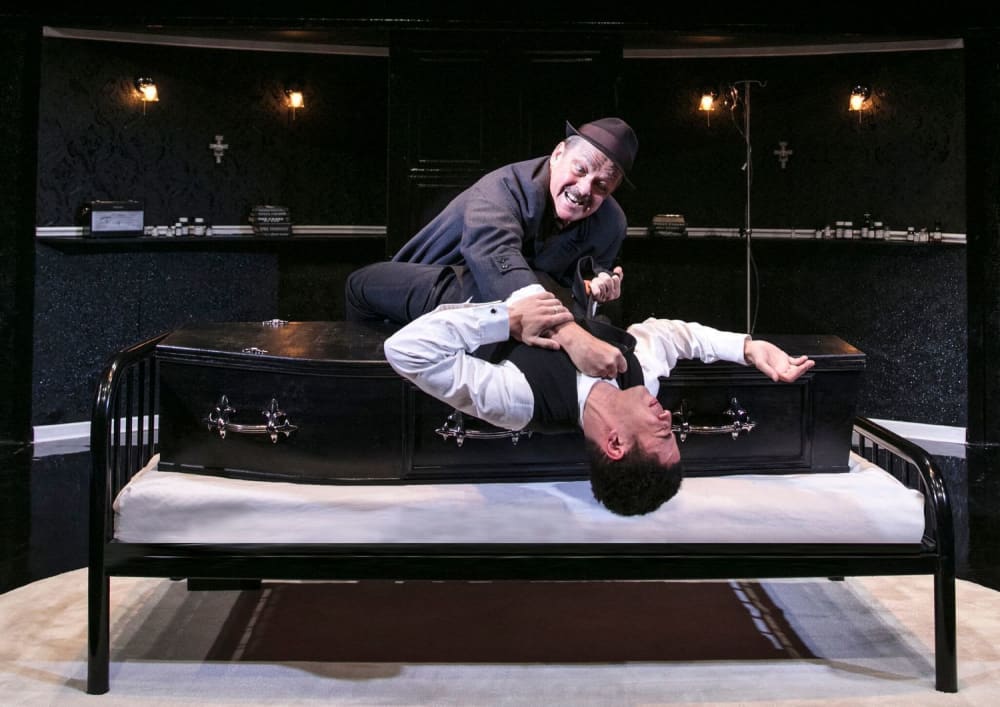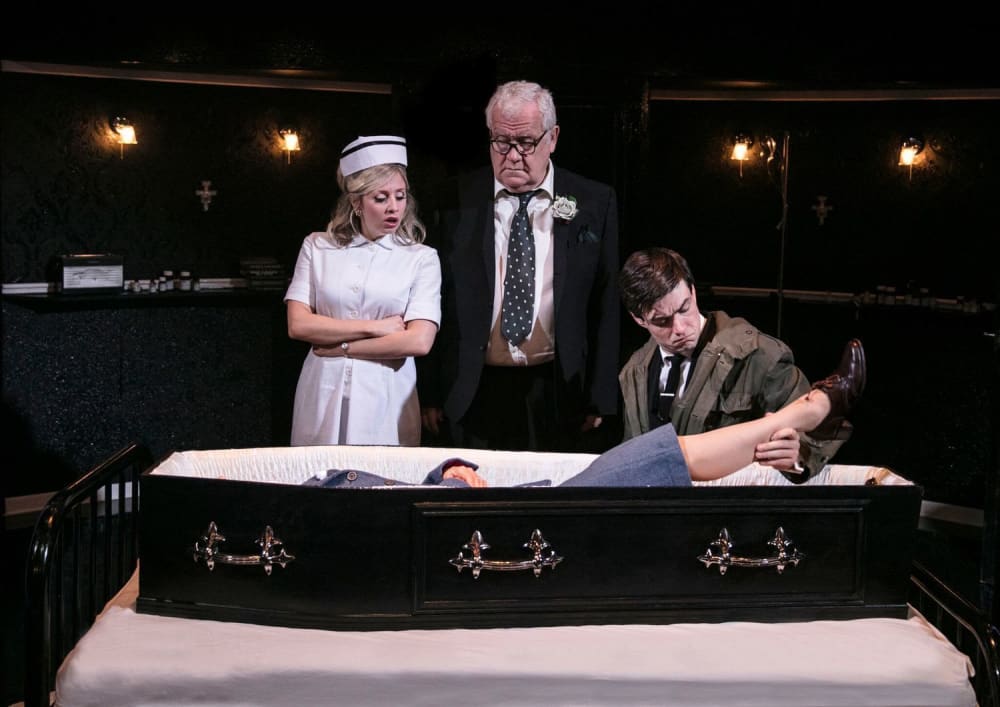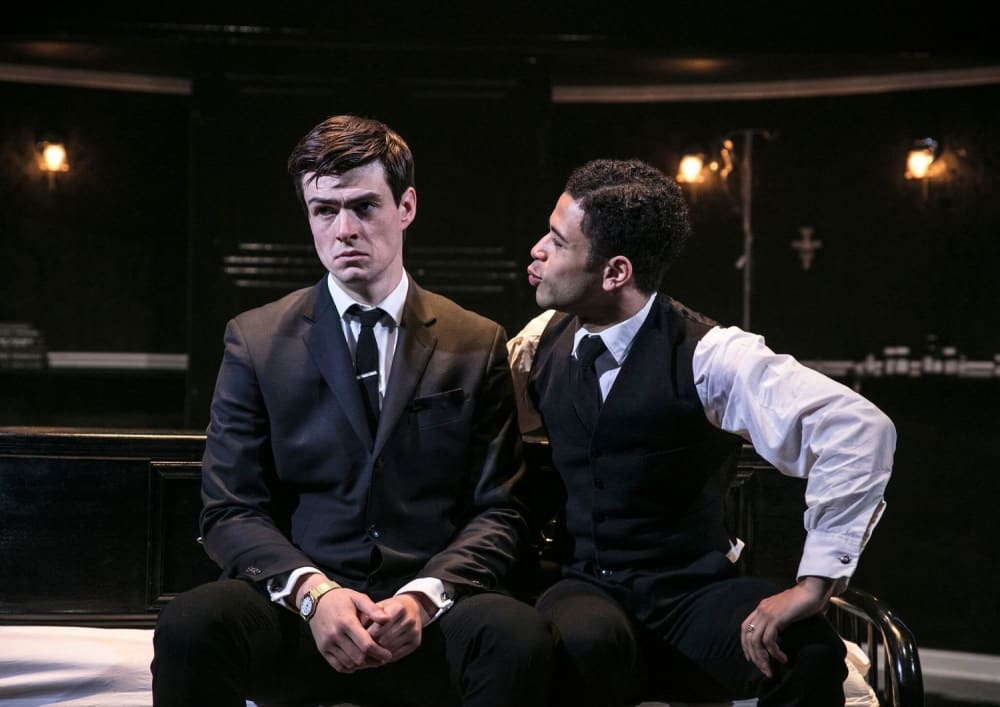 If anyone doubted, Loot continues to be very funny 50 years after Joe Orton first scandalised London with a piece that set out to offend and succeeded in doing so. Indeed, director Michael Fentiman attempts to set the work into context by opening this production with the horrified voice of Mary Whitehouse, self-appointed scourge of this popular but controversial playwright's kind.
In his sadly curtailed career, Orton went out of his way to shock, regarding almost every taboo as fair game. Even in today's relatively permissive and enlightened times, some lines and situations still have the ability to take viewers by surprise, which is part of evening's attraction.
The early scenes seem sombre enough, as Ian Redford's McLeavy grieves over the casket of his recently deceased wife, comforted by her nurse, played with a satisfying combination of vigour and restraint by Sinéad Matthews.
Events thereafter become increasingly surreal as an unlikely farce develops. Inter alia and in no particular order, there are a bank robbery, a genocidal murderer, a glass eye, a disappearing corpse and a violent police inspector masquerading as an officer of the Metropolitan Water Board. More explicitly than in the original, it appears, there is also a thread of passionate homosexuality.
The main threads follow two young men played by Calvin Demba and Sam Frenchum, who try to hide the proceeds of a bank robbery in a coffin originally occupied by the latter's mother. This causes chaos as the body and the cash keep appearing in the wrong places at the wrong moments. Spicing things up is the arrival of the leering Christopher Fulford as Truscott, the not very undercover policeman demonstrating the kind of approach normally reserved for South American torturers.
All of these ingredients are cooked up in two breakneck hours that rarely let up. While the situations are suitably farcical, to modern ears the evening's highlights are some exceptionally funny and subversive jokes and one-liners, generally delivered with perfect comic timing, even if the occasional one missed the mark on opening night.
Looked at in retrospect, this is an opportunity to reconsider the 1960s British society that Joe Orton sought to attack, as hypocrisy was mixed with a veneer of respectability that many believed was untouchable. That era can then be compared with our own more liberated times, although many might suggest that a number of the issues that the playwright raised and railed against are still unresolved half a century later.
That is enough justification for an evening that offers moments of genuine hilarity and might herald a boost in popularity for Joe Orton's works more generally as a series of Golden Jubilees approach.
After this run at the Park, Loot plays the Watermill in Newbury from 28 September to 21 October.
Reviewer: Philip Fisher