Love and Information
Caryl Churchill
Royal Court Theatre Downstairs
–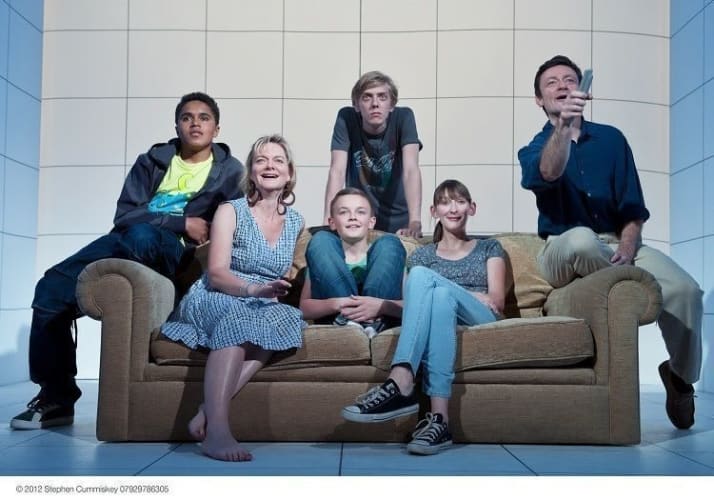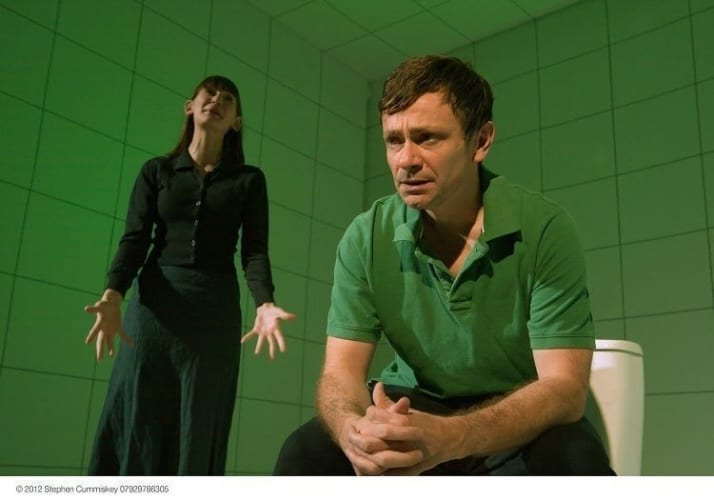 Caryl Churchill always works hard to confound expectations and age has not dimmed her efforts to challenge viewers.
It may not be easy to describe but the simple messages "go and see Love and Information, as long as you go in with appropriate expectations you will not be disappointed". This is not a well-made play with a beginning, middle and end. Instead, it breaks life and love down into numerous tiny visions, which the more cerebral members of the audience will regroup to great effect, while others can simply enjoy the experience as it watches over them.
A large, varied ensemble under the direction of James Macdonald expertly takes on numerous roles as scenes are played out in a Miriam Buether-designed tiled space reminiscent of a shower cubicle and not substantially larger. While all of the performers play their parts to the full, in no particular order Justin Salinger, Amanda Drew, Linda Bassett, Sarah Woodward and Laura Elphinstone particularly catch the eye at various points, as well as the two youngsters Nell Williams and Billy Matthews.
In under two hours, we are presented with 58 scenes broken into seven groups plus a +. This means that even for those with serious attention span difficulties, boredom cannot be a problem. The longest snippet lasts no more than five minutes and the shortest a similar number of seconds.
Even the divisions are not quite what one expects, as one of the seven groups, which naturally break into eights, contains nine. Each is loosely themed and it appears to be part of the plan that DEPRESSION appears on a recurring basis, a double dose featuring in the longer sequence.
The subject matter is fascinating throughout from the opening revelatory scene to the final catechism of impossible quiz questions. In between, it can be moving, informative, bleak and very funny as Caryl Churchill obliquely builds up a world view from fragments. There seems little doubt that the text also contains many subliminal social and political messages exploring areas of deep importance to the playwright.
Categorising and analysing underlying meanings will probably keep doctoral students busy for generations, but a rough plan might suggest that in order the sections were intended to explore 1. Hidden information 2. Exposed information 3. Media and (bad) news 4. Recollection and memory 5. Existence 6. Pain and disasters 7. Perception.
This only skates over the surface of a work that, like Martin Crimp's Attempts on Her Life, allows themes to recur and leaves an impression far more powerful than the sum of its disparate parts. It will almost certainly return to haunt or please viewers in short flashbacks for some days after they leave the Royal Court.
The full programme of pieces combines to offer much laughter, some real sadness and more varieties of food for thought that even Mr Heinz boasts.
Reviewer: Philip Fisher