Love, art and rock 'n' roll: The 3 Dancers / Transfigured Night / Rooster
Choreography Didy Veldman / Kim Brandstrup / Christopher Bruce
Rambert
Sadler's Wells
–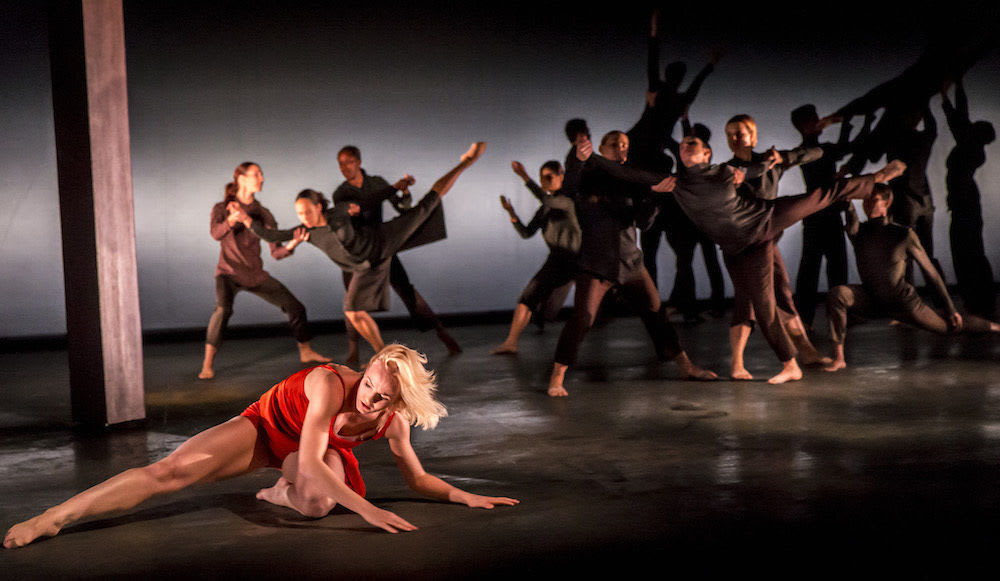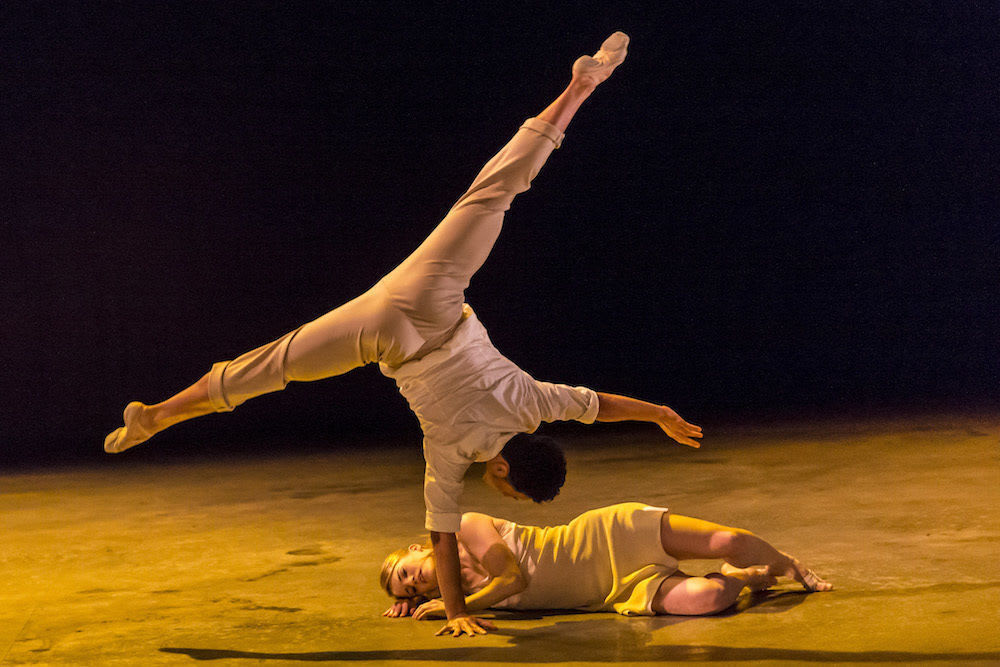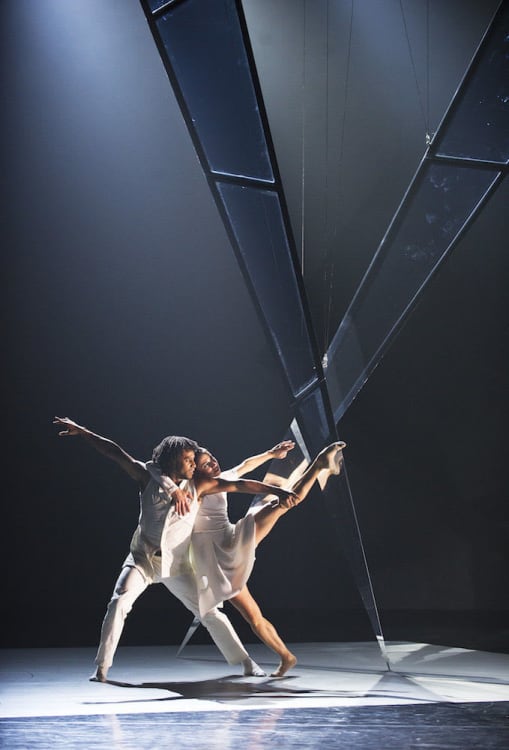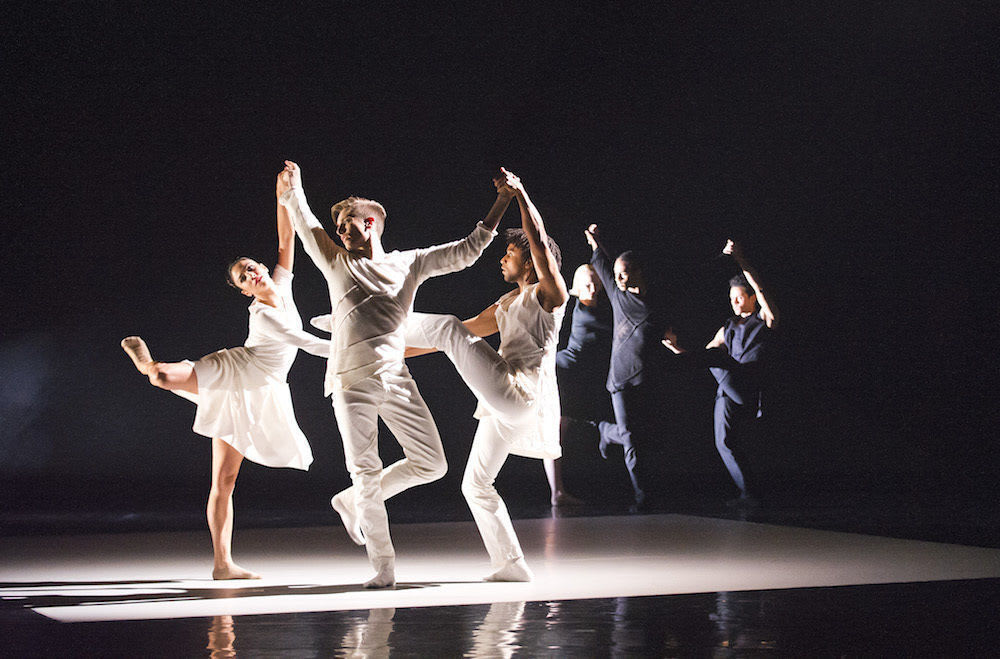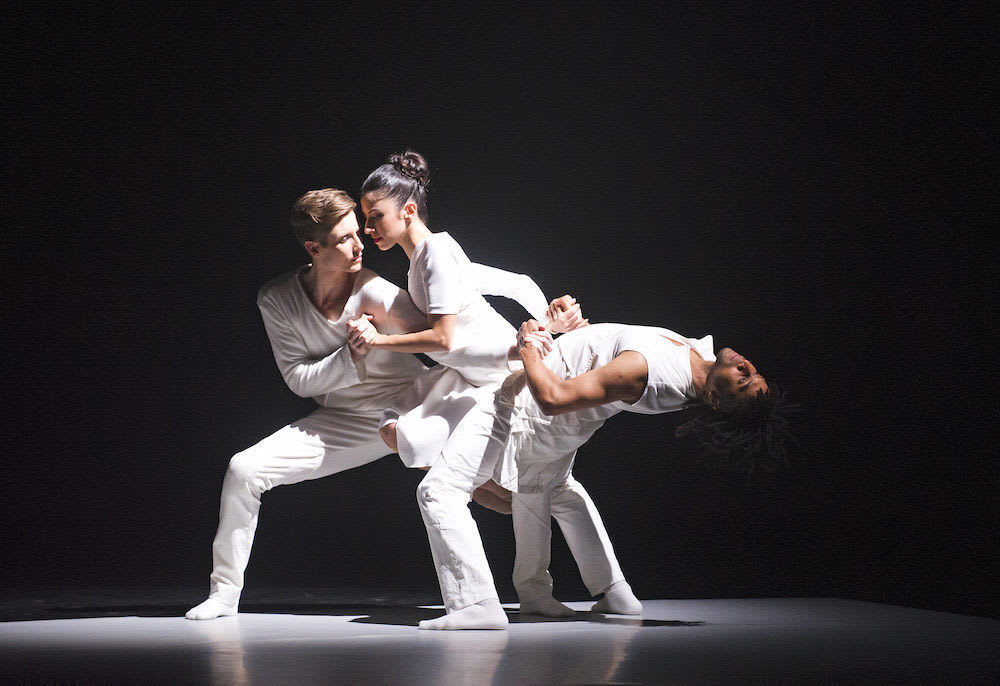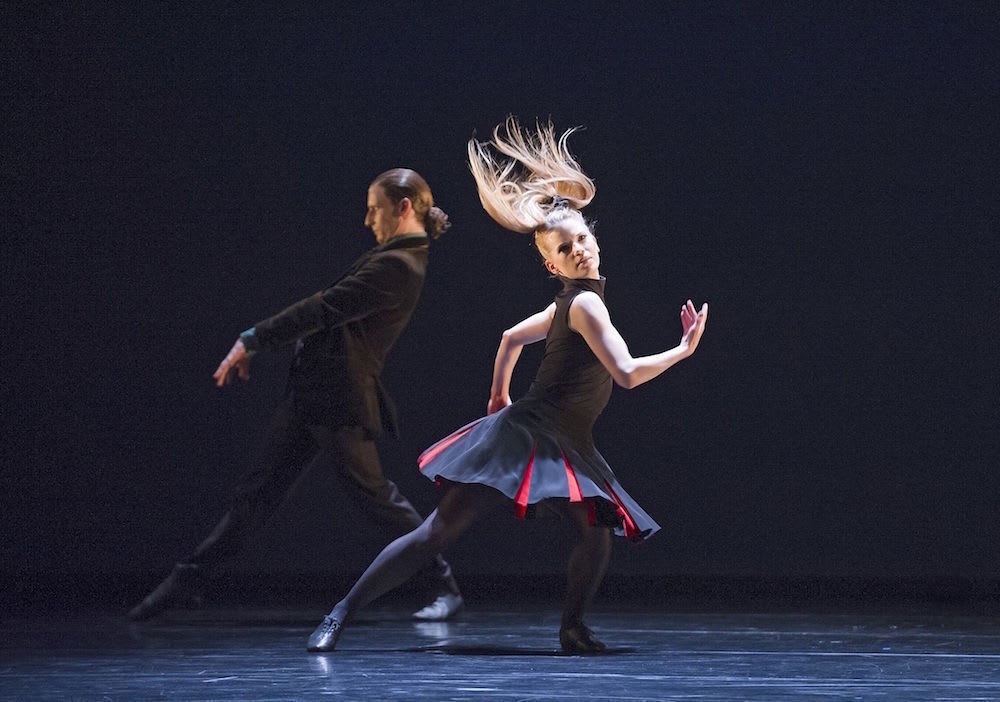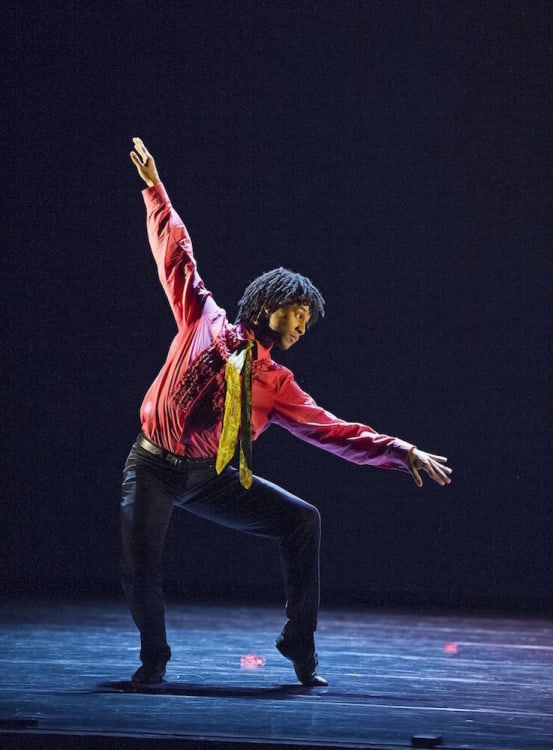 Picasso, Egon Schiele and the Rolling Stones: imagine them together in one room. Rambert has: two new pieces look at tortured love, and one old nostalgic number is brought out for the last time before it is 'rested' for a while.
Christopher Bruce's Rooster, which premièred in 1991 (in Rambert repertory since 1994), is being put to bed. But it's the inevitable pleasingly popular number of the evening notwithstanding the tremendous choreographic competition from Didy Veldman's The 3 Dancers and Kim Brandstrup's Transfigured Night.
And the Rambert dancers dance it with affectionate sassy verve. Mick Jagger, with his swagger and snake hips, Bruce has off to a T. Brightly-coloured, preening, strutting cockerels, a barnyard harem of groupies and songs that now seem sublime are given literal interpretation.
Eight songs—"Little Red Rooster", "Lady Jane", "Not Fade Away", "As Tears Go By", "Paint It Black", "Ruby Tuesday", "Play With Fire", "Sympathy For The Devil"—bring the sixties and seventies back vividly, its sexiness, its male chauvinism and burgeoning female independence. Hannah Rudd has fun dancing Ruby and Miguel Altunaga, Dane Hurst, Stephen Wright and Vanessa Kang stand out.
In Brandstrup's Transfigured Night (Verklärte Nacht), "loosely based" on Richard Dehmel's 1896 same name poem of love and sex, and set to Arnold Schoenberg's 1899 wonderful late romantic Verklärte Nacht work, female independence and masculine love are put to the test in a dark night of soul searching.
A woman tells her lover she is carrying another man's child. How do they get through the night? Will the morning bring relief or more despair? Egon Schiele's 1917 Self-Portrait with Wally—is he embracing or pushing her away?—is a defining influence for Brandstrup. Schiele also painted a portrait of Schoenberg in 1917...
Altunaga and Simone Damberg Würtz are the troubled couple with a hinterland of darkness represented by a sixteen-strong chorus of black-clad dancers, both the dance's architectural shape and the emotional landscape of the couple's mind. A solitary pillar casting a long shadow dominates the stage—Fabiana Piccioli's lighting is superb.
Is it a dream or a nightmare? She hangs on his neck; he catches her by hers. She lies down in the shadow of the post, to sleep, to dream? But the shadow moves with the morning sun. Is this her white soul she sees on the other side of the shaft of light? Is this her hope of true love made manifest?
Rudd and Hurst are the idealized tender couple, he a faun nudging her sleeping form with his head in fabulous duet. He tumbles and cartwheels about her—love in action. Damberg Würtz sinks to her knees: if only her man were like that. He returns, all is forgiven. He nudges her with his head. Golden light streams in. A moonlit night of anguish, but also redemptive love, which comes with the dawn.
Brandstrup's early training in film comes to the fore in his composition, his many influences one can only guess at: film noir, the films of Powell and Pressburger, maybe, European cinema and perhaps Fred Astaire in Martha Graham ("the Picasso of dance") mode.
Didy Veldman's source of inspiration is Picasso's 1925 Les Trois Danseuses and the love triangle story behind it: Germaine Gargollo, her husband Ramon Pichot, and lover Carlos Casagemas, the men both friends of Picasso. Suicide, sex and love in primitive energy and enigmatic cubist form.
Kimie Nakanos's set is monochrome minimalist and more black and white Ellsworth Kelly than Picasso: a white square on floor, a black on backcloth, a mirror shard pierces the floor, then another and another punctuate the narrative.
Ben Ormerod's lighting creates the mood, but the colour is in Elena Kats-Chernin's shifting music, accordion tangos, double bass, jagged jazzy chords and tension that reflect the torsions on stage.
A photograph and its negative, an avant-garde film, two men and a woman in white replicated and shadowed in black: a concept not dissimilar to the doppelgangers in Brandstrup's piece. Trios tangle and separate, are given solo voice, go head to head, and are manipulated like puppets.
An interesting intellectual piece, the dancers Altunaga, Daniel Davidson, Brenda Lee Grech as the white, and Hurst, Liam Francis and Damberg Würtz as the black trio can't be faulted, great dancing.
I've reviewed the evening in reverse order, from energy to dying fall, but it's Brandstrup's central Transfigured Night that is the meat in the sandwich, his first work for the Company since 2004. Rambert needs to clasp him to its generous bosom. A curious coincidence or serendipity, but Anne De Keersmaeker's 1995 Transfigured Night has just opened in Paris.
Reviewer: Vera Liber