Love
Alexander Zeldin
Birmingham Repertory Theatre and National Theatre
Dorfman Theatre (National Theatre)
–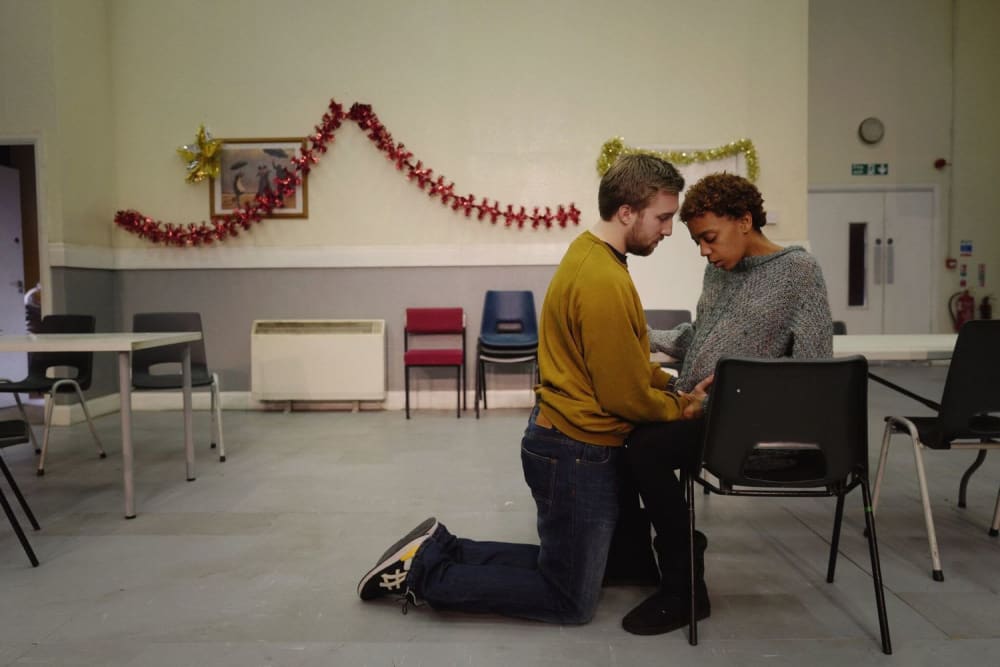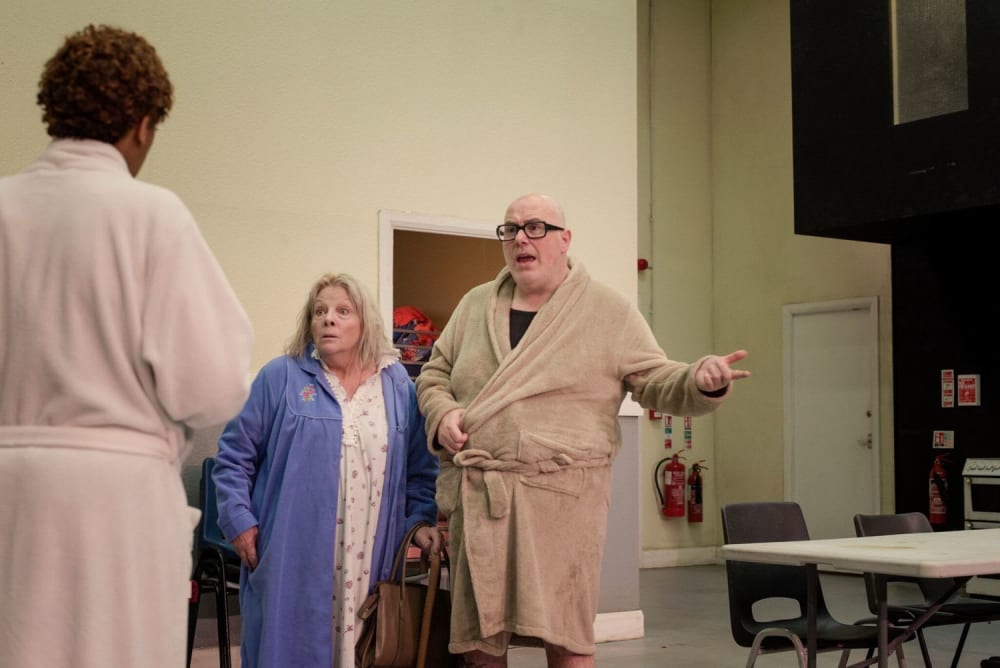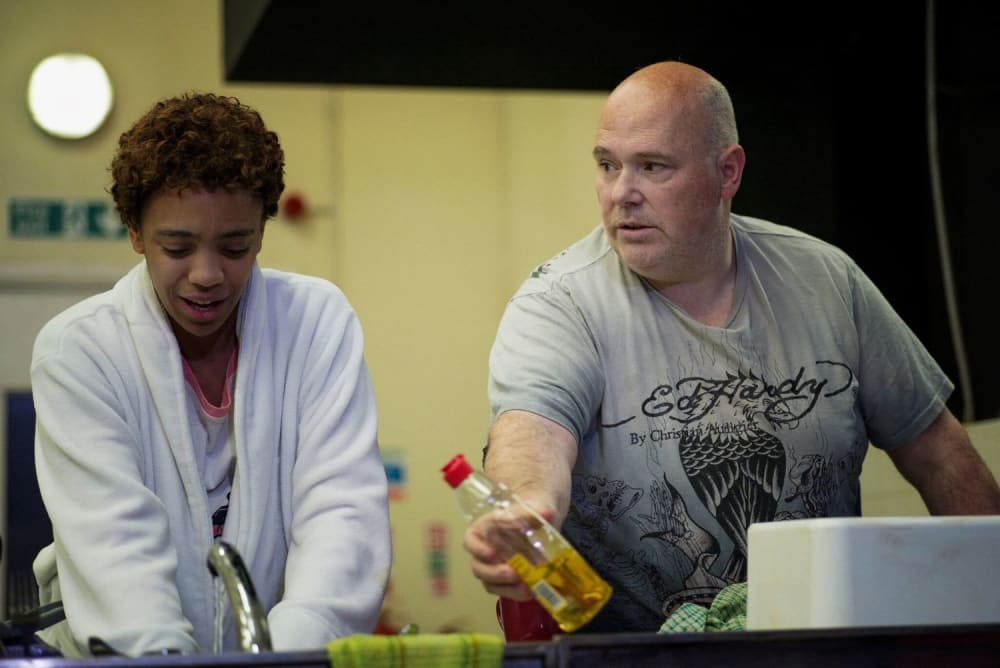 At the extremes, theatre lovers generally either want to see a TV or film star in the flesh and have a few light laughs or experience a night out that might change their perceptions of world or even, conceivably, the world itself. Love is at the latter polar extreme.
Alexander Zeldin has written and directs what looks like a reality TV documentary following the lives of society's dregs during a few days at their dingy hostel, designed by Natasha Jenkins.
The communal area is deeply depressing, only ironically ornamented with a Jack Vettriano print showing rich lovers dizzily dancing the night away.
When the residents are fed by food banks and face Kafkaesque struggles with the council to find a home and some dignity, this would be enough to make anyone cry.
Zeldin has peopled this co-production with Birmingham Repertory Theatre with a good cross-section of the kind of community that should have disappeared before Chares Dickens stopped trying to eradicate poverty by means of his voluminous output.
Room 5 is the temporary home of a modern equivalent to the respectable, if severely under-funded, nuclear family. Luke Clarke as Dean has parted from his wife and is happily partnered with Janet Etuk playing 8 plus months pregnant Emma. They share one cramped room with his two children (the opening night castings are referred to here). Yonatan Pelé Roodner's moody Jason seems like a nice lad ready to go to the bad, while the prodigious Emily Beacock gives a lovely performance as sweet Paige, an angel metaphorically and almost literally, as the worst Christmas imaginable beckons.
Given their circumstances, the family are hopeful of re-housing in time for the impending festivities, despite the negativity of Colin from Room 4.
Nick Holder portrays a Brummie who may well have mental health problems but supports his incontinent and equally mentally-challenged old mum Barbara, Anna Calder-Marshall giving the kind of bravura performance that led to a standing ovation and may leave many viewers literally shaking and possibly tearful as the performance comes to its denouement.
There is a touch of tokenism as the minor characters are immigrants from Sudan and Syria, who act more as furnishings than fully human beings, but that should not detract from the power of this piece.
It would be great to believe that this is merely fiction and the world (or Britain anyway) has moved on, caring for the poor and ensuring that they are universally fed, housed and made happy.
That might be the impression that politicians are keen to propagate but reality is probably far more like Love.
The best chance for things to get better would be for Theresa May to force every member of her cabinet to attend a performance. Even the hardest-nosed of ministers would struggle to come out at the end of this harrowing but rewarding 90 minutes unmoved.
Reviewer: Philip Fisher